Posted February 29, 2016 by Ashley Blood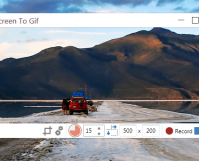 Screen recordings can be helpful. I use them for creating tutorials, but you can use them for anything from showing your grandma how to open her email messages to proving to your IT guys that your computer or website is glitching. Many tech business owners use screen recordings to show customers how to use their software. […]
Posted February 26, 2016 by Ashley Blood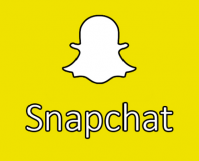 Snapchat is a popular social media site that lets you send pictures or short videos with captions or drawings on them (Snaps) to your friends. Snaps disappear from the app after they are viewed. A Snapchat Story is Snapchat's equivalent of a post or status like those on other social media sites. Multiple Snaps are […]
Posted February 25, 2016 by Leomar Umpad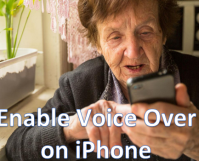 iPhone has a gesture-based accessibility feature that helps you identify the current screen you are on and the buttons or icons you are pressing, even if you cannot see the screen. When you enable VoiceOver on iPhone, your phone will speak the name of the current button or icon that you are pressing and describe […]
Posted February 23, 2016 by Ashley Blood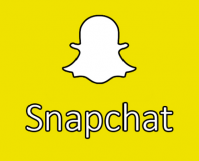 Snapchat is a popular social media site that lets you send pictures or short videos with captions or drawings on them (Snaps) to your friends. One of Snapchat's most entertaining features is the ability to apply interactive filters to your selfies. The filters change over time. Some examples of Snapchat filters are dog tongues lolling […]
Posted February 17, 2016 by Leomar Umpad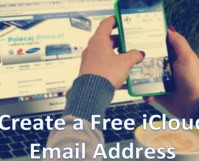 If you have an iPhone or iPad, you can create a free iCloud email address for free. Each device can only create one iCloud account ending with @icloud.com. Aside from being used for Apple's services, your iCloud account also serves as an email address with the @icloud.com suffix. This tutorial will explain how you can […]
Posted January 27, 2016 by Leomar Umpad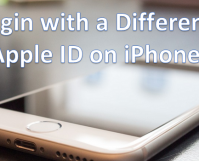 You can use multiple Apple ID's on one iOS device. You just need to log in with a different Apple ID on your iPhone to switch to a different account. Switching accounts can be useful for those who are playing multiple entities for online apps that require an Apple ID for each account. Logging out […]
Posted December 30, 2015 by Leomar Umpad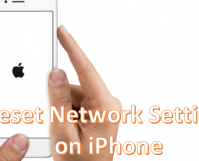 If you are experiencing issues with your iPhone's Wi-Fi and mobile connection (e.g., erratic connections, constant loss of signals, Wi-Fi connection errors), the solution you need could be quite simple. Before you take your phone to an authorized service center for repairs, try resetting the network settings on your iPhone. This tutorial explains how in […]
Posted November 7, 2015 by Leomar Umpad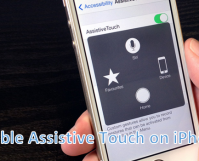 Since its introduction with iOS 5 in 2012, Assistive Touch has become one of the most practical and helpful features on the iPhone. One reason for this is that it can be used as an alternative for all of your phone's physical buttons. In fact, you can use your iPhone with a broken Power button […]
Posted September 30, 2015 by Leomar Umpad
iOS 9 learns with you. iPhone's latest operating system for 2015 will now display the applications you use most on your phone. People that you frequently call and message from your Contacts are also displayed. This is made possible through Siri Suggestions, a new feature that allows you to navigate through your phone faster. Aside […]
Posted September 19, 2015 by Ashley Blood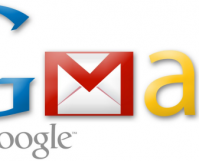 I have three email accounts set up on my iPhone: my personal email, my junk email, and my work email. I have to check all of them occasionally, but I only want push notifications when an important email message comes to my personal email account. The rest can wait until I sit down to check them. One […]
Posted September 18, 2015 by Ashley Blood
Do you want to trim your awkward laugh out of the beginning or end of an otherwise great video or pull out short highlights from a filmed sporting event? The Windows 10 built-in Photos app has a video clip trimming tool that is easy to use and is perfect for this basic editing.
Posted August 24, 2015 by Lê Hoàng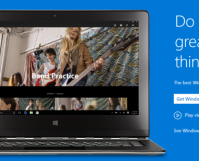 Windows 10 comes with a Maps app that is super handy when you want to search for places and directions quickly. However, it requires an active internet connection to work properly. Luckily, you can still use it without a connection by downloading offline map data. Here is how to do it.