Imagine, you're talking in a WhatsApp group and you need to give your friend a quick heads up about something. In this case, Whatsapp provides an option. You can simply reply to that text in private chat. Whatsapp allows you to Quote your friend's message and reply to that in private chat.
You are already familiar with WhatsApp. So I am not going to bore you with the facts and figures of Whatsapp's use. This tech-recipe is about "How to Reply to WhatsApp Group Chat Messages Privately". let's stick to Whatsapp group chat features. We have various Tech-Recipes related to Whatsapp groups. You are recommended to give a quick read to the following.
Three Most Useful Whatsapp Group Settings.
How to Create a WhatsApp Group Where Only Admins Can Message.
How To Create A Group On WhatsApp
Now, why would you want to send a private reply to a group message? If you are in Official groups such as University/School/College groups and the admin is your professor. Then you can relate to the mistakes that occur in a group conversation. Whatever message you send is seen by everyone you have to be careful. There are times when you need to tell your friend to write this and that in the group. At other times there are groups for freelancers. In such groups, jobs are posted. So you privately message the hirer. It's best to reply to the message by quoting it and then replying to it. This way the other person can relate to the conversation too.
How to Reply to WhatsApp Group Chat Messages Privately
STEP-BY-STEP PROCEDURE:
1. Go to Whatsapp app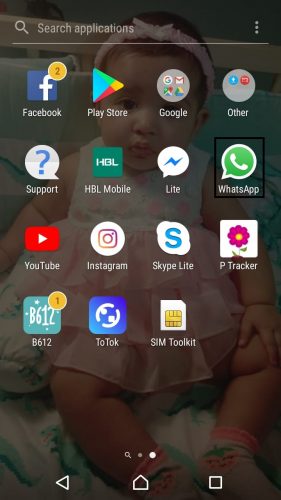 2. Go to the group conversation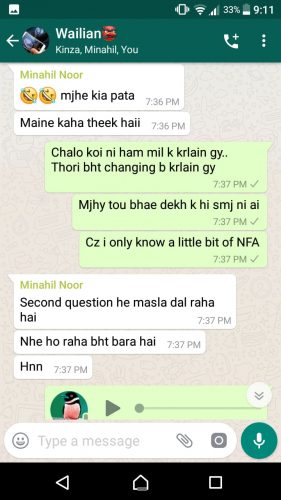 3. Click and hold the text that you want to reply privately
4. Open the list menu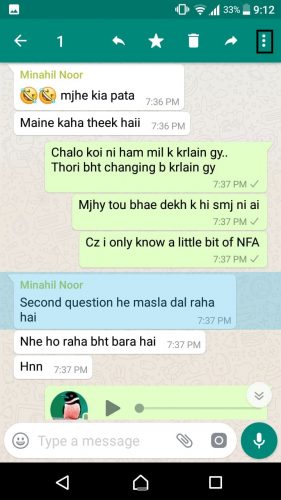 5. Click on reply privately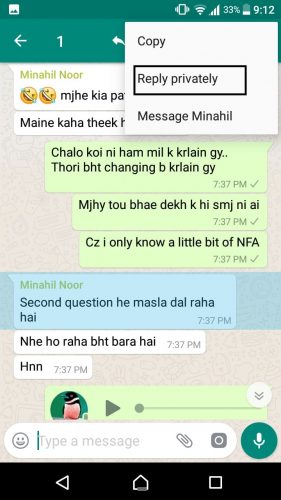 6. Now you can see the quoted text in private chat.