Posted February 9, 2019 by Beejay Adoghe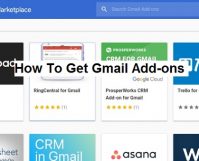 Google has done it again. Just when you thought it couldn't get any smarter, it did so by integrating some of your favorite tools right into its Gmail platform, for a seamless way to operate and do business.
Posted February 7, 2019 by Beejay Adoghe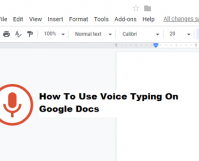 Google announced it has added free speech-to-text capabilities to Google Docs (Google calls it Voice Typing). This would have been huge news 20 years ago, yet when Google unveiled it, it was only described in a single paragraph in the middle of a larger blog entry. In a world with Apple's Siri, Microsoft's Cortana, and […]
Posted February 5, 2019 by Beejay Adoghe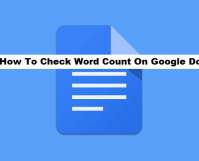 Google Docs is a word processor included as part of a free, web-based software office suite offered by Google within its Google Drive service. This service also includes Google Sheets and Google Slides, a spreadsheet and presentation program respectively.
Posted February 3, 2019 by Beejay Adoghe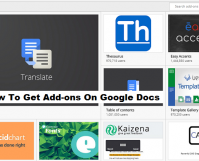 A word processor requires very little a blank page, typography tools, and a way to save, print, or share your finished documents. The earliest word processors like Word for DOS and WordPerfect offered little more than that. An update here, a new version there, and 30+ years later, word processors offer an embarrassment of riches with […]
Posted February 1, 2019 by Beejay Adoghe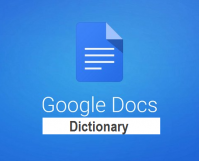 Some students use assistive technology software as an accommodation to help them to write. For example, Talking Word Processor is nice because it predicts words as you type, and also if you double-click a word, it will give you the definition to help avoid homonym errors. But, not everyone needs assistive technology. Sometimes it can […]
Posted January 18, 2019 by Geek Support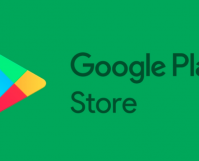 If you are an Android user, you must be familiar with the Google Play Store app. It is a one-stop destination for all Android games, music, movies, eBooks and purchases. On every Android device, Google Play Store can be accessed via the Play Store app. The store gives you access to millions of games and […]
Posted January 13, 2019 by Geek Support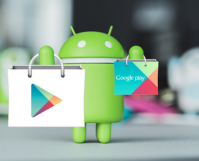 Wondering how to manage play store subscription? Congratulations! You are at the right place. Earlier known as the Android Market, Google Play is the official application store for Android devices. From here, you can purchase and download a wide range of software applications, books, movies and music created by Google and 3rd party developers. This […]
Posted January 12, 2019 by Beejay Adoghe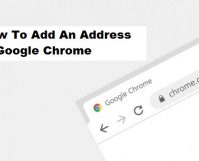 Web users hate filling out forms online, especially on a PC. They can be frustrating and slow to complete and usually contain several steps and validation problems. These lead to high user frustration and drop-off. In order to make things easier for users, browsers have for long been able to autocomplete certain fields on behalf […]
Posted January 10, 2019 by Beejay Adoghe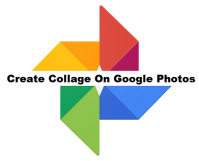 Google photos is nothing far from amazing. Unlike the original version, Google Photos does not work exclusively in conjunction with the Google Plus app. You don't need to use Google plus to use Google Photos, but you still can if you want. With Google photos, you can save up an unlimited amount of images on the […]
Posted January 8, 2019 by Leomar Umpad
Google Photos is one of the best photography apps in both the Play Store and the App Store. The most common reasons why people love the app is due to its offer of free unlimited storage for photos and videos. What most people do not know is that the extremely advanced AI-powered recognition capabilities of […]
Posted January 8, 2019 by Beejay Adoghe
Whether you wish to share family photos with faraway family members or make a shared group of event photos or vacation with friends, it is quite easy to create and share collaborative photo albums in Google Photos. While there are diverse ways to share photos among your colleagues and friends. Google Photos offers some other enticing […]
Posted January 6, 2019 by Beejay Adoghe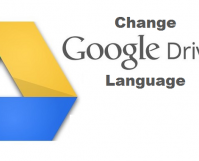 Google Drive is a synchronizing and file storage service developed by Google. Google Drive allows users to synchronize files across different devices, store files on their individual servers, and share files. In addition to the Google website, Google Drive also offers applications with offline abilities for Android, MacOS computers, Windows, and iOS smartphones.