By default, Google Pixel's battery level is only shown through a battery indicator icon. A full green battery icon means that the battery is charged at a range that is close to 100%, while a red, almost empty icon means that your phone could go out at any time. Minor issues like this one are one of the drawbacks you experience when using a stock Android operating system. Fortunately, there is a little-known way to show the precise battery percentage on Google Pixel. This tutorial shows how you can easily show the battery percentage on your Google Pixel phone.
Important Note: Before proceeding with the tutorial, you need to enable System UI Tuner on your Google Pixel phone. Check this full tutorial on how to enable System UI Tuner on Google Pixel to learn more.
How to Display Battery Percentage on Google Pixel
To display the battery percentage on your Google Pixel device, follow these steps:
1.Go to Google Pixel's Home screen. You can press the Home button once to get to the Home screen.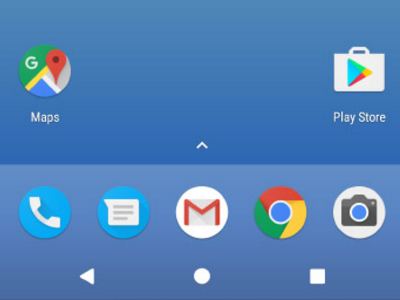 2.From your Home screen, do a swiping motion from the top of the screen to the bottom of it. This will expand your Notification panel.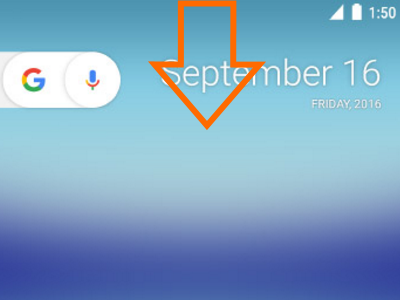 3.From the Notifications Panel, tap on Settings.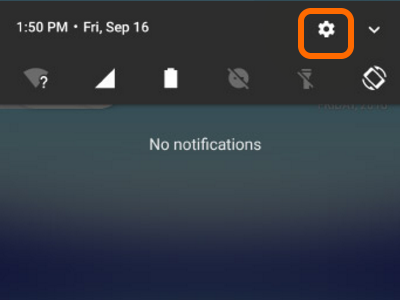 4.Scroll down to the bottom of Settings, and tap System UI Tuner. By default, System UI Tuner is not shown in the Settings. You need to follow the instructions on our tutorial for activating System UI Tuner on Google Pixel.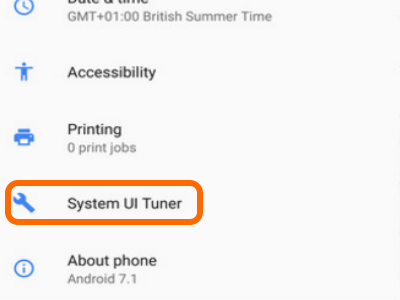 5.Once you are in the System UI Tuner menu, scroll down, and tap on the Battery option.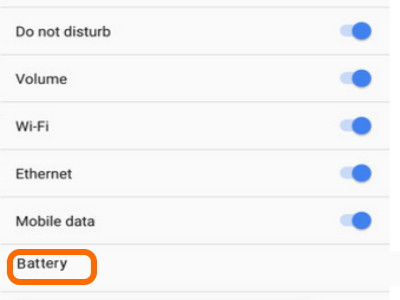 6.You will be shown your battery display options. You can choose between these three options: Always show percentage, Show percentage when charging (default), and Don't show this icon. Since we want to show the battery percentage on Google pixel, tap on Always show percentage.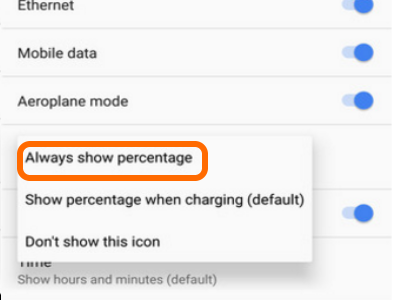 7.Your battery's numeric percentage will now be displayed on your device. You are done.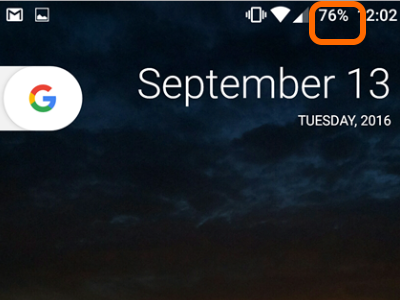 Frequently Asked Questions
Q: I do not see any System UI Tuner under my Google Pixel's Settings.
A: You may not have enabled the System UI Tuner on your Google Pixel phone yet. To enable this secret option, follow our tutorial on how to access the System UI Tuner on your Google Pixel.
Q: I have followed the steps to enable the System UI Tuner on my Google Pixel phone, but the menu won't show on my Settings.
A: If you have followed all the steps, then you should have no issues with activating the hidden menu. If you are using a third-party theme or a customized OS, switch back to the native OS and try again.
Q: I have successfully enabled display of battery percentage on my phone, but the battery icon only shows a "+" (plus) sign.
A: This is a common issue when you have enabled battery saver on Google Pixel. Right now, Google has no update for this, so your only options are either disabling Battery Saver or getting used seeing the "+" sign on the battery icon.
Q: Will this work on other Android devices?
A: This is reported to work on most stock Android devices running on Nougat OS. Try the steps on your device, and let us know if they work on your phone.
We have tried to make every step easy and simple for our readers. Some frequently asked questions are also answered. If you still have any issues related to the battery percentage display on your Google Pixel phone, leave us a message in the comments.