Not android phone comes without a Google Search app. This app makes google search quick and easy. All you have to do is swipe left from the home page of the android phone. Or you can simply click on the app and search. This tech-recipe is about Customizing Google on Android Phone for Feed Notifications
Google on your phone keeps sending different types of notifications based on your interests. Google automatically customizes notifications. When you search for something continuously then it's obvious that you're interested. This adds to your combined interest list based on which you get all the articles, news reports, etc.
It is always nice to read the latest news about trends, happenings around the world, etc. To never get an unwanted notification, you can customize your interests in the google app settings.
All you have to do is to follow the topics that interest you most. There are several other options in the google app settings. You can even get reminders of events, commute related notifications and cricket/ NBA game results in your notification bar.
How to Customize Google on Android Phone for Feed Notifications
Step-by-Step Procedure
1. Go to the Google app.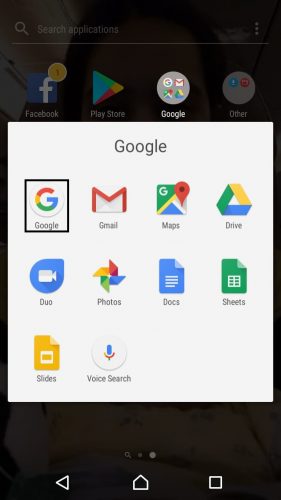 2. Now click on the menu settings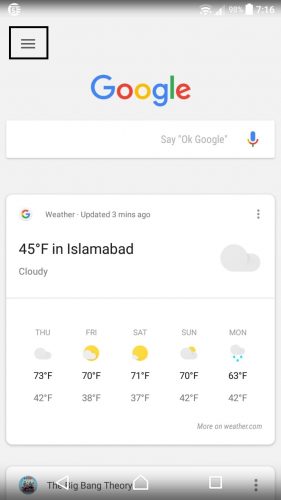 3. Click on customization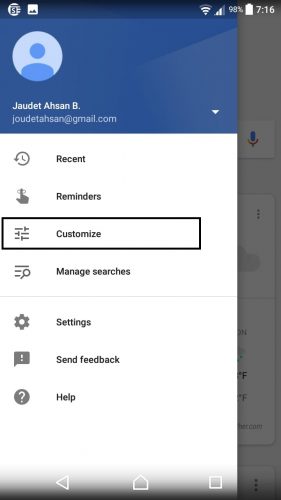 4. Start customizing your feed. Add the sports you're interested in. Follow the drama and web series you care about. Add actors, if you want to know what they are up to.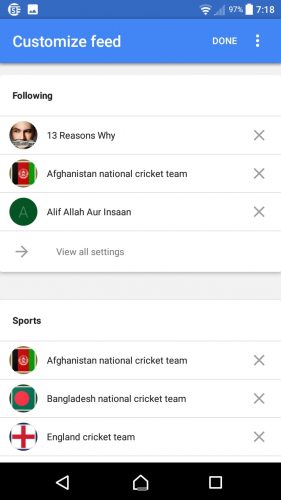 5. Add more preferences about places, sources, etc. If you are a traveler, add paces that you're interested in. You will get notifications about flights and traffic to that place.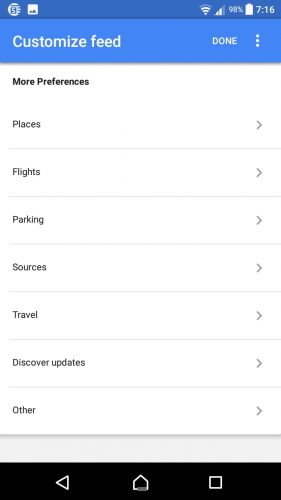 6. You can even add your commute details and get reminders of that. Add your home address, places you need to commute to and you will keep getting notifications.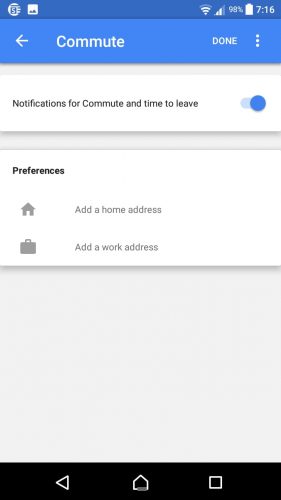 7. Lastly, for weather details add places. You can even select if you want the temperature in Celcius or Fahrenheit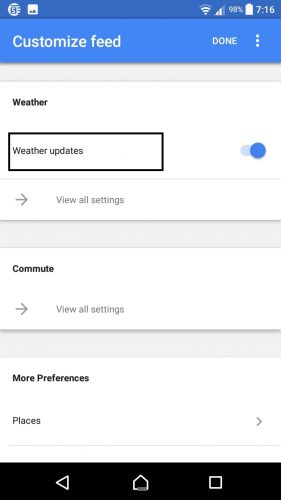 8. Click done once you're done with the customizations
Check out these tech-recipes
How to Hide the Contents of New Messages on My iPhone's Lock Screen
iPhone and iPad: Remove Text Message Preview from Lock Screen
OS X Lion: How to Easily Display Custom Message on Login and Lock Screens
Learn How to Quickly Block All Incoming Calls on an Android Device