Posted December 6, 2018 by Leomar Umpad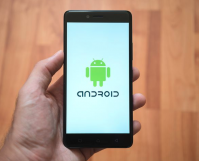 Welcome to the no-fluff guide to enabling Parental Controls on Android devices. There is a lot of debate going on about what is the right age for kids to have their own smartphones. According to Bill Gates age 14 (which is not until high school) is the safest age to give a child a smartphone.
Posted November 21, 2018 by Leomar Umpad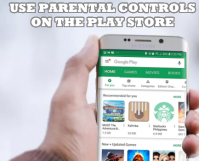 Parental Controls lets you restrict phone users to install anything from the Play Store without your permission. The features requires a PIN code before users can install anything on the device. You can also set age maturity restrictions using the feature. This article will guide you how to use Parental Controls on the Play Store.
Posted November 20, 2018 by Beejay Adoghe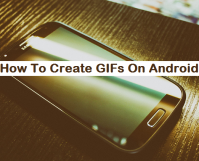 The technology world is good. You can have a better world when you are able to create your gifs by yourself with your Android device. After some research, I was able to come up with a very easy method that can be used to create GIFs on Android. You will basically need to download an […]
Posted November 4, 2018 by Leomar Umpad
HD Voice is a feature on the Google Pixel phone that allows users to make phone calls with better overall audio quality. HD Voice uses the VoLTE (Voice over LTE) technology to bring in high-quality calls. This article will teach you how to enable HD Voice in Google Pixel.
Posted October 31, 2018 by Leomar Umpad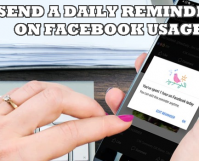 Facebook now has a feature that reminds you daily that you are using Facebook too much. This handy feature can help you limit and monitor your day-to-day Facebook usage. This article will give out a reminder whenever you reach your target maximum Facebook usage. Read on to learn how to set a daily reminder on […]
Posted October 30, 2018 by Leomar Umpad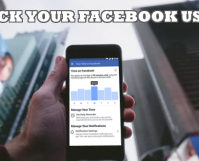 With the latest update to their app, Facebook now allows you to track the number of hours you spend on the app. Facebook helps you manage your time on the app by showing your usage daily in the last seven days. This article will help you learn how to track the time spent on Facebook.
Posted October 28, 2018 by Leomar Umpad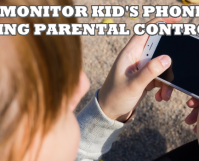 Your kid's phone is a double-edged sword. On one side, your child can learn different things using a smartphone. On the other side, the learnings may not be all that good. Your child can get exposed to pornographic, malicious, and dangerous websites. What your child needs are your guidance and help. Ensuring that you constantly […]
Posted October 20, 2018 by Beejay Adoghe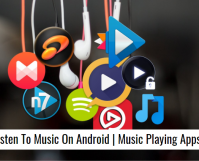 Get your phone ready, get ready to experience more life listening to music from your phone's music player or an installed music player and then you ask yourself is there more? Music is very vital in relaxing, if you don't know were your music player is on your Android device or you're just plain old […]
Posted September 29, 2018 by Leomar Umpad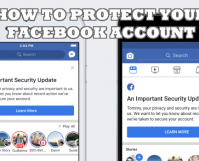 A hacking incident happened in Facebook. Tech giant Facebook has confirmed that there was a breach to at least 50 million Facebook accounts due to some extensive hacking activities. The hackers exploited a Facebook feature to gain access to account digital keys. One can use these digital keys to access user accounts. We suggest that you […]
Posted September 11, 2018 by Leomar Umpad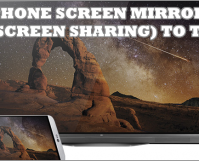 You can use your TV as an extended monitor for your LG phone. By learning how to Mirror LG phone screen to TV, you can share your multimedia files and your LG phone's screen to a larger screen. This article will discuss how you can connect your LG phone screen to TV.
Posted September 9, 2018 by Leomar Umpad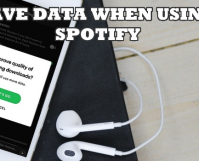 You can use your mobile data to download and stream Spotify music, but you may incur high data usage. This may not be a problem if you are on an unlimited data plan but if you have a monthly limit or on a pay-per-data-used plan, then you may incur high data usage billings. This article […]
Posted September 8, 2018 by Leomar Umpad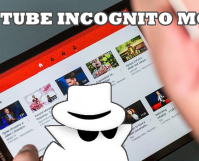 Keep your Youtube viewing history protected. Turn on the incognito mode to keep Youtube and your computer from storing any of your Youtube activities. Learn how to use the incognito mode in Youtube through this article.