Posted June 23, 2018 by Leomar Umpad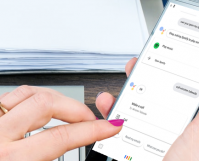 Let's face it. Everyone wants to be flashy in some ways. How about showing off to your friends that your phone has the latest state-of-the-art voice command technology. Show them how you can use your voice to unlock Android devices. Don't worry. We got you covered.
Posted June 20, 2018 by Leomar Umpad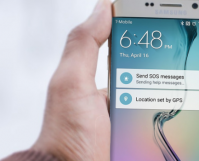 You'll never know when you will need emergency help. Since your phone is usually one of the things that you always carry with you, it would be best t maximize its use. Aside from the usual message and call features, you can use your Samsung Galaxy phone for emergency purposes. Learn how you can send […]
Posted June 18, 2018 by Leomar Umpad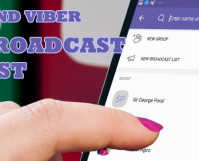 Instantly send a message to multiple Viber contacts without them knowing the recipients of your messages by broadcasting your Viber message. Broadcasting Viber messages is a good way to send a message to your preferred contacts if you do not want your group chats to be flooded with responses. This article will teach you how […]
Posted June 16, 2018 by Sheraz Ali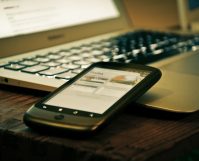 The danger of harmful websites looms large. These websites can expose you to malicious spyware and malware that pose a threat to your privacy and security.  From scams disguised under the umbrella of misleading pop-ups to adult content, harmful content is far and sundry. Some websites also collect sensitive data from your email ID and social media […]
Posted June 14, 2018 by Leomar Umpad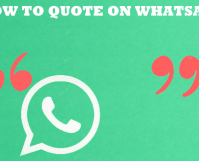 In a group chat, one may have a hard time replying to a specific message especially if the intended message that you want to reply is buried in a bunch of earlier messages. Fortunately, you can quote on Viber to learn how you can directly reply to messages by quoting the message.
Posted June 13, 2018 by Leomar Umpad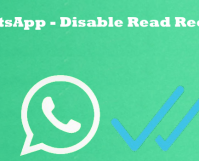 WhatsApp has a read receipt feature that allows users to know if their messages have been read by their recipients. Though this feature may come in useful to some people, others do not want that their senders be notified that they have read the messages sent to them. If you are one of those who […]
Posted June 12, 2018 by Leomar Umpad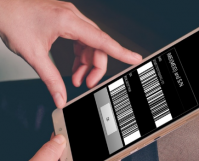 IMEI is your phone's unique ID. Learn how to find the IMEI of any mobile device through this article.
Posted June 10, 2018 by Leomar Umpad
One of the primary reasons people stick to Android is for its flexibility. This flexibility helps us a lot in customizing the UI. We can modify almost every aspect of how our phone looks with gestures and other contextual data. This article will teach you how to change icons and themes on Android.
Posted June 9, 2018 by Leomar Umpad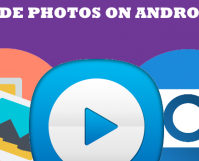 There are different ways of hiding photos on Android. Some apps offer users a choice to put a password on certain apps and folders. Though putting a password on apps and folders may keep the photos safe from prying eyes, it does not take away that fact that some photos are on your phone but […]
Posted May 17, 2018 by Leomar Umpad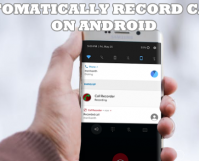 You can use your Android phone to record incoming and outgoing calls. There are different reasons why people record voice calls. Regardless of your reason, this article will teach you how to automatically record calls in Android.
Posted May 13, 2018 by Sheraz Ali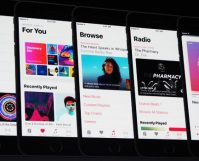 You're listening to the emotionally charging and adrenaline pumping sounds of ACDC when suddenly a notification pops up and breaks the whole tempo. Being a music fanatic, that would infuriate me. An arrival of a text, an app update or a notification of any sort, could invade your personal space, and chime down the music volume, without […]
Posted May 11, 2018 by Sheraz Ali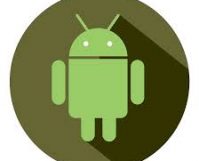 Knowing how to set Individual ringtones for contacts  on Android can come in handy for a number of reasons. I mean, if there is a certain someone you completely despise and can't stand for a minute, you can change his ringtone, and without even looking at his call, ignore him. Also, sometimes we eagerly await a call from […]