User traffic reaches on SoundCloud to over 320 million global users monthly. With 76 million users using SoundCloud monthly, the music platform is growing in value. It has an estimated value of 5700 million. Operating in 190 countries, the friendly orange and white/dark pages of SoundCloud happen to be the home to some of the world's fastest growing artists. Even random amateurs can upload their recordings and song covers  on SoundCloud. Despite these unique features, it can become quite annoying when SoundCloud notifications keep your device vibrating (or ringing). However, after going over this tutorial, you will have learned how to turn notifications on/off on SoundCloud via Android app.
Turning Notifications on/off on SoundCloud via Android App
1. Sign in to your SoundCloud app.
2. Go to Library.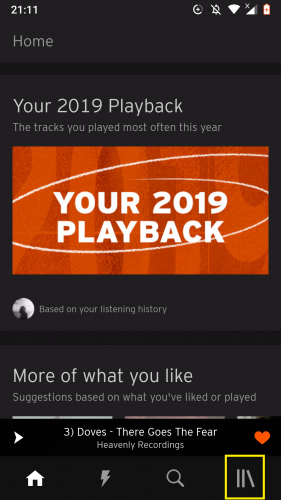 3. Tap on your profile image.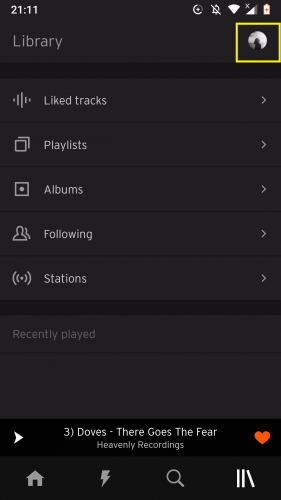 4. Go to Settings.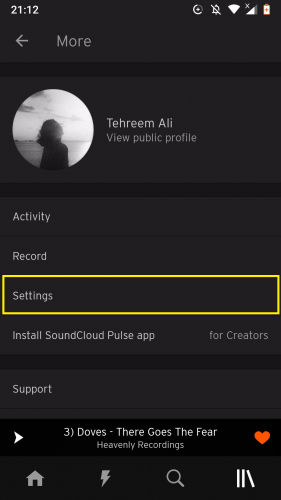 5. Tap on Notifications.
6. Select/deselect the options you want/do not want to be notified of.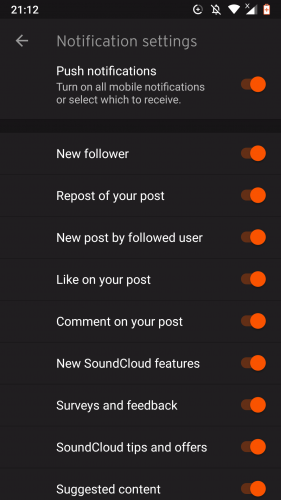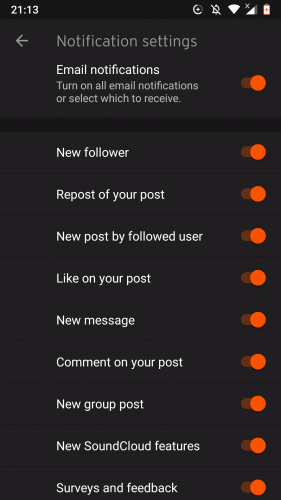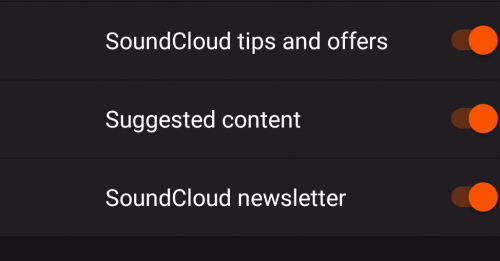 Now wasn't that a piece of cake? You have now successfully tailor your notifications from SoundCloud as per your wishes.
Things to Keep in Mind…
Remember that when you follow someone and they post a comment on a track you have uploaded, you will be notified of it. And you will also be notified in the case where someone you follow posts a comment on someone else's uploads.
However, you will not get a notification when a specific user uploads a track. But it does not matter whether you follow that user or not.
Additionally, when new tracks are uploaded, you get to see them on your homepage. SoundCloud is very organized; it makes sure to display playlists according to the ones you have already like and/reposted or have created yourself.
This diverse music platform only displays individual tracks similar to the ones you have already listened to, like, reposted, added to a playlist or all of these.
The post in "repost of your post" element under notifications refers to a comment you have posted. But it can also refer to a song or a playlist you have posted. If can even be a recording.
Problems with SoundCloud App Notifications
There is a possibility, for some SoundCloud users still using an older Android version, to be spammed with notifications – on their device and/or email – even after they turn notifications off. The best solution would be to keep the app updated.
Turning push notifications on/off on SoundCloud does not mean you have turned them on/off on all of your devices. If your SoundCloud is logged into multiple devices, you will have to manually turn the notifications on/off from that device's own SoundCloud Android app.
The method of turning notifications on/off on SoundCloud via the browser is the same as that on the Android app.
Other Useful Tutorials regarding Notifications
Because the following tutorials also deal with notification content, you might find them useful:
How to Turn Chrome Notifications On or Off
Turn Off Desktop Mail Notifications On Gmail
How To Turn Off Email And SMS Notifications On Instagram
Use Instant Tuning to Adjust iPhone Notifications Quickly
How to Stop Notifications from Interrupting Music Playback
An established copywriter, with a longstanding experience in a vast array of industries, including but not limited to spirituality, technology, cannabis and travel.