Microsoft Sway is an interesting tool for editing blogs, social media posts, etc. There is tons of content on the internet. Nothing stands out but a beautiful and well-edited piece of writing. This tech-recipe is a brief instruction on writing a Newsletter on MS Sway
We have briefly introduced Microsoft Sway in our previous Tech-Recipe. How to Get Started with Microsoft Sway  If you went through this blog, then you already know that Microsoft Sway is a presentation tool. You can write and design blog posts, newsletters, portfolios, DIY project reports, etc. You can also publish your content on the same tool and share it with your groups and links on Microsoft office 365. In this Tech-Recipe we are focused on Writing a Newsletter Using Microsoft Sway
A newsletter is basically a short article that provides your customers with helpful information. If you're running a small business then you definitely need to write a few Newsletters. Because letting the audience know about your business is the key to business success. Every time you send out a newsletter you are making your subscribers aware that you exist. It's almost like "advertising" for free.
What are some features of a good newsletter
Check-out this blog to see some features of a newsletter that you have been missing. Link
In short, you need to have the following in your newsletter for it to attract a reader.
Provide content worth reading
The content should not be just a sales pitch. It should be informative to the reader. The reader should refer the content to others.
Grab the attention through headlines
People do not have time to read through your content. But they will look through headlines
Establish trust.
By not just sending sales pitches to your subscriber, you can establish their trust. Trust in the sense that they will open your notifications, knowing that it won't be another sales pitch.
Write for your audience.
You know what sort of people have subscribed to you. So you know what they want to read from you. Give your audience exactly what they want. Content that they are interested in.
Keep it short and simple.
This is pretty self-explanatory
Keep them regular.
The audience needs to remember you. So keep sending your newsletter regularly.
How to Write a Newsletter Using Microsoft Sway
Step-by-Step Procedure
1. Go MS Sway online
2. Go to newsletter templates, or if you already know the pattern, write a new one.

3. Add newsletter title. Give an attractive title. And add a background image. Be imaginative here.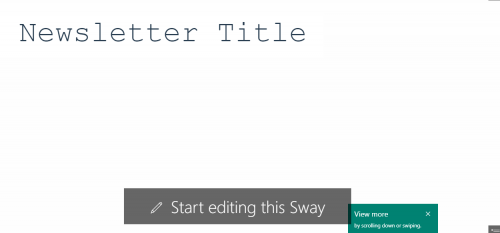 4. Add a summary of the newsletter and the newsletter to come. Let the reader know that this isn't a waste of time.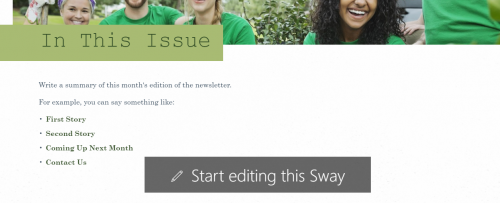 5. Go for as many headlines as you can.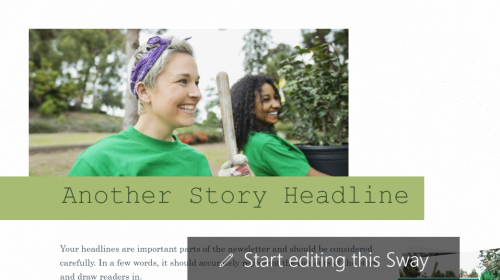 6. Add an additional section that leads to other pages


7. Include good quotations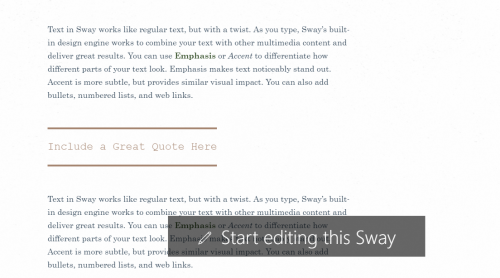 8. Stack good images.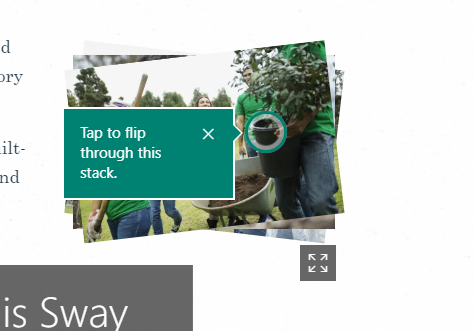 9. In the end, add contact details. etc.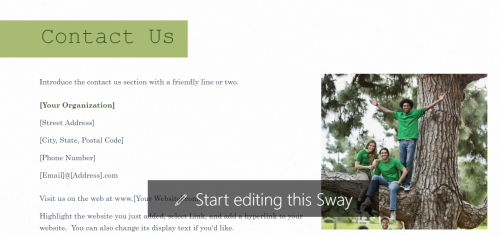 Check-out these Tech-Recipes