Facebook, as we all know is an amazing platform which is fun filled and also more likely the best place to get a huge circle of friends. I know almost everyone loves friends on Facebook but it gets really annoying when people you don't know send requests. I am going to teach you How To Stop All Friend Requests On Facebook which is basically going to help you reduce the number of people who can send you a friend request on Facebook.
From my observation, whenever a new account is created on Facebook, it's originally structured to allow users to send a friend request to other account holders and it also helps the new users to connect with a numerous number of Facebook users.
But do you know that as a Facebook user, if you enable the Add Friend option open to everyone it might probably congest your Facebook profile with a lot of unknown friend requests?
Now in order to help you with such a mess, I decided to put together this tutorial on How To Stop All Friend Requests On Facebook, and the best I can do this to make sure the steps are very easy to follow and understandable. If you carefully follow and understand the steps below, the "Add Friend" button will be only available for people who have at least one or two friends in common with yours. (Mutual Friend)
Alright, at this point I will not want to bore you with long talk but proceed with the steps that is going to help you restrict Friend Requests On Facebook.
Read carefully.
How To Stop All Friend Requests On Facebook
1. Log on to Facebook.com
2. Click on the drop-down button.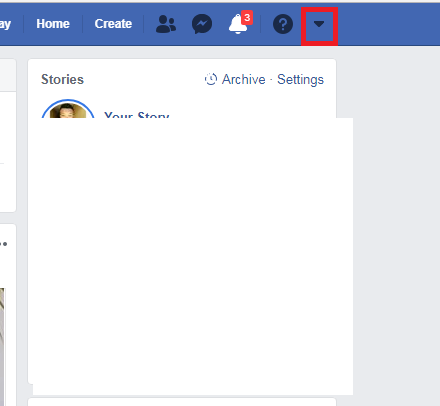 3. Select settings from the list of options.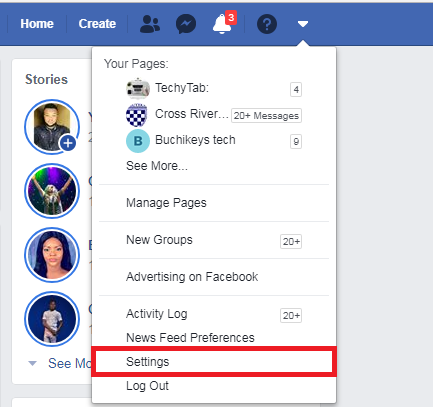 4. Click on privacy.
5. Click on the edit beside (who can send you friend request).

6. Click on "Everyone" and choose Friends of friends.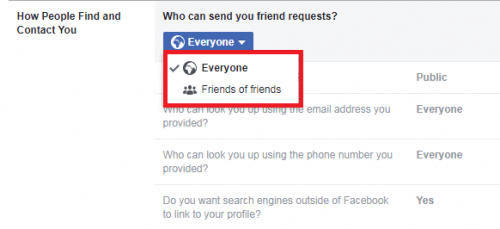 There you have the steps on How To Stop All Friend Requests On Facebook, I believe that was easy right? Now if you followed the steps carefully as I said earlier then you have successfully gotten a hang of it on How To Stop All Friend Requests On Facebook. If for any reason you experience difficulty in the process, don't panic, simply drop your questions in the comment section below and we will give you a quick response.
Note: If you successfully Stop All Friend Requests On Facebook, you will no longer have numerous friend request on your Facebook profile.
Thanks for sticking around till the end of this post, I'm sure this article was helpful.
Frequently Asked Questions And Answers
Q: Can I block a friend request?
A: You can't block a friend request, you can only deny it.
Q: Can I accept a friend request but stop them from seeing my post?
A: Yes you can. simply share with specific people or prevent certain persons from seeing it.
Q: Can I remove all outgoing friend requests on my Facebook account and how?
A: Yes you can. Just go to where you have an outgoing friend request section and cancel them one after the other.