Have you thought of a way to change country settings on Twitter? or perhaps you are not aware that country settings on Twitter can be changed? Well, look no further,  today I am going to show you how to change country settings on Twitter.
What is country settings on Twitter?
Twitter accounts by default are associated with individuals residence country, this policy is very important because it helps Twitter to confirm your age discretion, ensuring that your up to age to be on the platform by your country law (this may affect the contents displayed). Also, it helps to customize your experience on Twitter
As outlined in Twitter's Privacy Policy, if you live in the United States, your information is controlled by Twitter, Inc., 1355 Market Street, Suite 900, San Francisco, CA 94103 U.S.A. If you live outside the United States, the data controller responsible for your information is Twitter International Company, an Irish company with its registered office at One Cumberland Place, Fenian Street, Dublin 2 D02 AX07 Ireland. Despite this, you alone control and are responsible for the posting of your Tweets and other content you submit through the Twitter Services, as provided in the Terms of Service and Twitter Rules.
Twitter sometimes uses different means to determine your location some of the means are your IP address, GPS location information, or information from synchronized accounts, or information about wireless networks close to your device. Twitter uses information about your location to determine the country setting for your account based on the countries their services are available. If by any means Twitter finds difficulty in addressing your location in a country, your country will be set to the United States by default. This is where we make do of the change country settings on Twitter, just in case your country is not set right, then you can decide to make modifications.
Now that you have an explicit idea of what country settings is and how it works, are you eager to know how to change country settings on Twitter? here is how, please read and follow carefully.
How to Change country settings on Twitter
1. Login your Twitter account.
2. Click on profile and settings on the dashboard represented with your profile picture.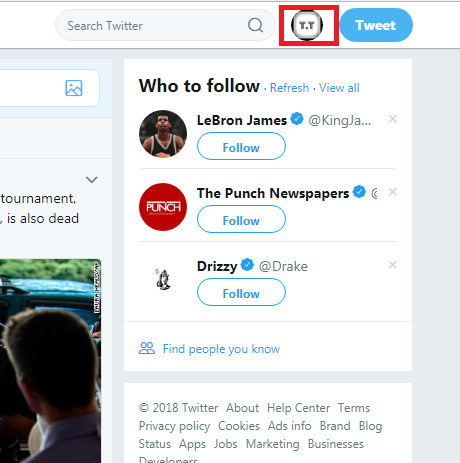 3. Click on settings and privacy.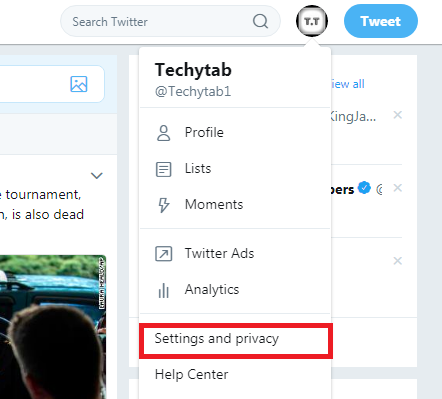 4. Click on Country.
5. Select the Country you live in.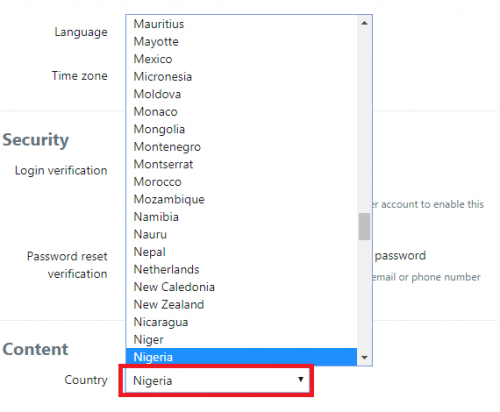 6. Click save changes.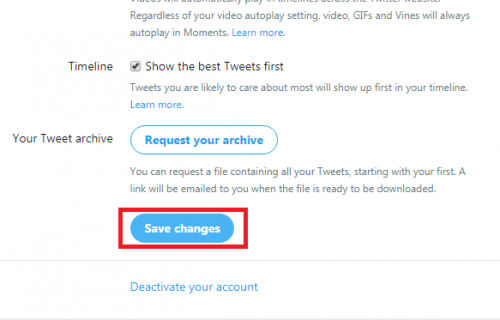 Twitter records about 335 million active monthly users because of its cool educating and entertaining services as such Twitter has a large database that provides services to its users. finding your country on the Twitter database should not be a challenge, all you gotta do is to scroll from the drop-down menu provided by Twitter and chose your country. I hope this article has been helpful?
Feel free to use the comment section below and let us know your contributions.
Frequently Asked Questions and Answers
Q: After I have altered the default country set for me by Twitter, can I still change the setting?
A: Yes, you can, all you need to do is follow the same steps and change settings