Posted January 8, 2020 by Sheraz Ali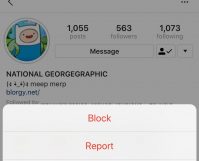 The restrict feature on Instagram was first announced in early July 2019. In October 2019, Instagram rolled out the feature as part of the whole blocking feature. It has surely made Instagram users' lives easier. It practically lets you shadow ban your bullies on Instagram, to put it directly. The restrict feature is fundamentally a […]
Posted December 25, 2019 by Leomar Umpad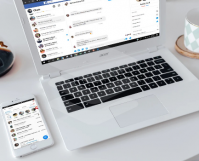 You can change the group chat name on Facebook Messenger to add a personal touch to the conversation. This article details the things you need to do to name a group conversation in Messenger.
Posted December 6, 2019 by Sheraz Ali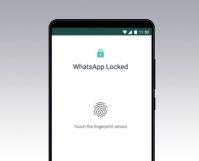 WhatsApp recently introduced fingerprint lock feature which has made things quite a whole lot simpler for the app's users. It is fast, convenient and secure. Now you won't ever have to worry about someone glancing over to your cellphone and getting a peek at your WhatsApp chats. Now, your WhatsApp content will be protected because […]
Posted November 13, 2019 by Joudet Ahsan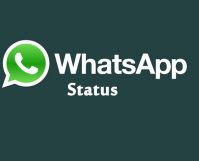 They say that every Whatsapp status is a silent message for someone. Sounds true to me. Whatsapp statuses are the most fun time-pass ever. Now Whatsapp statuses might not be as fancy as Instagram but Whatsapp users are more than Instagram so it's a win-win. This Tech-Recipe will present you with Five WhatsApp Status Tricks […]
Posted October 27, 2019 by Sheraz Ali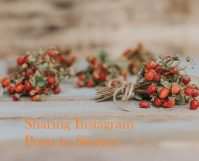 How many times do we see a stunning post by our friend or visually arresting picture by an art page that we want to share with our followers? Countless times. This simple way of sharing Instagram posts from your feed to your stories is also a boost for brands. They can share their latest posts […]
Posted October 26, 2019 by Joudet Ahsan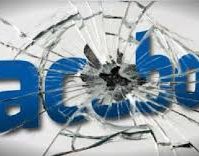 You are watching a great video on facebook, all of a sudden your app crashes. You will be mad for two reasons. First, you won't find that video on your timeline again. Second, you don't know how to fix the app. Don't worry. This Tech-Recipe will show you how to fix the facebook application crash […]
Posted October 11, 2019 by Leomar Umpad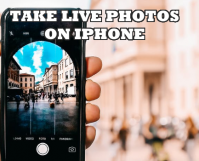 Take your iPhone picture-taking capabilities to the next level using Live Photos. Learn how you can take live photos on iPhone and get to view the few moments before and after a picture is taken.
Posted October 4, 2019 by Leomar Umpad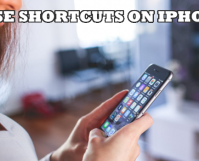 Be productive with your iPhone by simplifying multiple tasks and actions into a single shortcut. The Shortcut app allows users to do multiple tasks in a simple and easy way. This article teaches you how to use the Shortcuts app on your iPhone.
Posted September 30, 2019 by Joudet Ahsan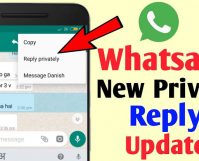 Imagine, you're talking in a WhatsApp group and you need to give your friend a quick heads up about something. In this case, Whatsapp provides an option. You can simply reply to that text in private chat. Whatsapp allows you to Quote your friend's message and reply to that in private chat.
Posted September 24, 2019 by Joudet Ahsan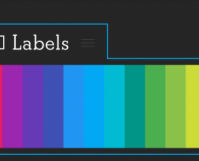 WhatsApp Business app is the new business interactivity application. This app is for small businesses. The idea behind this app is to allow businesses and customers to communicate through more intimate ways. Whatsapp is used by billions around the world and comes preinstalled on most new phones. So there's no better app for business communication […]
Posted September 24, 2019 by Sheraz Ali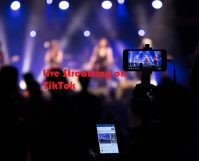 Streaming live on TikTok is similar to going live on a Facebook page or Instagram. This feature wasn't available when TikTok hadn't gone a major revamp and was still called Musical.ly. However, after its enormous popularity, it garnered the attention of investing bigwigs. Since its inception in 2014, TikTok has garnered a massive userbase of […]
Posted September 22, 2019 by Joudet Ahsan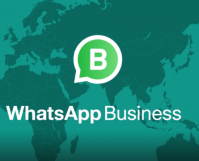 Whatsapp inc. has already marketed a separate version of WhatsApp for business. So if you're taking business orders on WhatsApp, you have a separate platform to work on. This Tech-Recipe is dedicated to Whatsapp Business App.