Posted August 16, 2019 by Sheraz Ali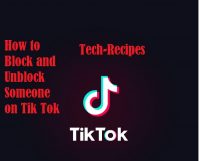 TikTok, unlike other social platforms, is relatively safe. People haven't reported as many incidences of bullying, hate speech, or spamming. However, no one is safe from some kind of backlash, not even on Tiktok. And sometimes, the only choice you have left to get rid of some stalker, or blackmailing cheapshot, is to block them […]
Posted August 14, 2019 by Leomar Umpad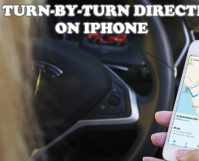 You can use the Maps app on your iPhone to use turn-by-turn direction to get to your target destination the fastest and easiest way. If your iPhone is connected to the Internet and your Location Services function is turned on, then you can use turn-by-turn direction on iPhone using the Maps apps. This article will […]
Posted August 10, 2019 by Sheraz Ali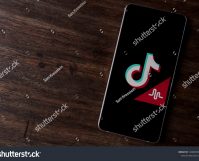 Do you know what I love about Tik Tok? A lot of things! I'm a fanatic of the app. I have never understood why other apps like Facebook, Instagram, and Twitter haven't taken its lead. Why do they have so many security cordons? Why do they make it so difficult to download and save videos? […]
Posted August 8, 2019 by Sheraz Ali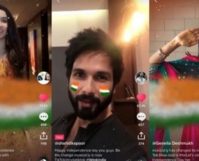 The Tik Tok reverse video feature is quite similar to Instagram's boomerang. The only difference is that Boomerang puts your short clips in an endless loop. Tik Tok's reverse, on the other hand, simply plays your videos in reverse.
Posted August 7, 2019 by Joudet Ahsan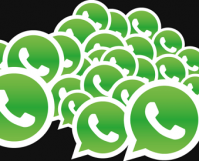 Whatsapp is a cross-platform messaging app owned by Facebook. Over 1.5 billion people around the world use WhatsApp. It is the most used messaging app. Interestingly enough, WhatsApp is the third most downloaded Android app in the world.  Tech-Recipes is here to present a simple tutorial on How to Create a Whatsapp Group where only […]
Posted August 6, 2019 by Sheraz Ali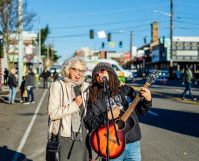 Tik Tok, formerly Musical.ly, has come a long way since its inception. It's no longer a second-grade social media app. Now, it has mustered fan base and the courage to stand toe-to-toe with giants like Instagram and Facebook. Though not as diverse as these behemoth platforms, it thrives in what it knows best: creating and […]
Posted August 4, 2019 by Sheraz Ali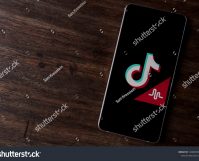 The Tik Tok storm swept the world away. It amassed millions of users from all over the world in a matter of months. And it has continued its forward stride with an even greater ferocity since then. However, it has cost people, like any other social media website, their productivity, social drive and increased their […]
Posted July 24, 2019 by Joudet Ahsan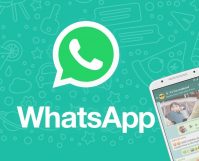 In this Tech Recipe, we are going to show you to use one whatsapp account on two different devices. Furthermore, we will outline a step by step process to help you install and successfully receive your whatsapp messages on as many devices as you want.
Posted July 23, 2019 by Joudet Ahsan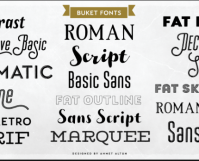 Are you bored with the same old font of WhatsApp? Do you want to send an impressive message to your best friend, mom or someone else and make it look like you mean it? Tech Recipe has come up with a tutorial on How to write stylish WhatsApp Messages. We will show you an amazing app […]
Posted July 22, 2019 by Joudet Ahsan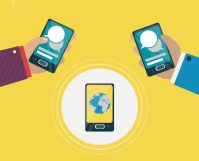 In this Tech Recipe, we are going to demonstrate to you, how you can manage  more than one whatsapp account on one device. We will show you an application that has solved the problem. Furthermore, There's a step by step process to help you Manage two Whatsapp Accounts on one device in a matter of […]
Posted July 19, 2019 by Leomar Umpad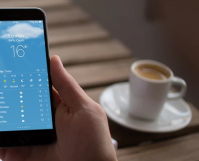 Get the latest weather updates straight to your iPhone by learning how to add a city to Weather feed on iPhone. You can track and monitor the weather conditions of your location by using the Weather app on the iPhone. You can use your iPhone to know your city's weather, so you do not have […]
Posted July 15, 2019 by Leomar Umpad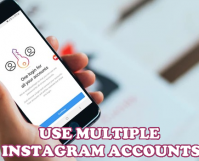 You can use up to five Instagram accounts on a single device. This article will teach you how to use multiple Instagram accounts on iPhone and Android. For the regular Instagram user, having a single Instagram account on the phone may be enough. However, if you have more than one Instagram account, or share your […]