While there are many channels to get your hands on TikTok coins, most of them are fronts for major scam operations. Especially, after the controversy surrounding TikTok's privacy controls, the social media app has ramped up its monitoring system. This has led to the imposition of bans on users involved in fraudulent activity, such as the use of illegitimate means to buy TikTok coins. So, while many coin generators like TikTokfree claim to provide unlimited currency for free, we'd advise you to be very cautious of them. Believing in their claims may carry the huge risk of sabotaging your career on the massively popular social media platform.
Why Should I buy TikTok Coins?
As TikTok hasn't monetized its platform, as of yet, users rely on their followers to help them financially afloat.
How do they do this? Yes, you guessed it right: through TikTok coins.
When someone goes live on TikTok, many digital emoticons float about on his stream. A TikTok streamer can buy these emoticons within the chat. After he does, 50% of the emoticon value is transferred to the live streamers TikTok Wallet, where they are converted into another currency, known as Diamonds. If you're interested in where the rest of the 50% goes, then 30% of it goes to Apple Itunes, and 20 to TikTok.
Once the streamer has diamonds worth $100, he can turn them into actual dependable currency, which directly goes into his linked Paypal account.
Note: Keep in mind here that Diamonds are not like Ethereum or other cryptocurrencies. They are non-transferable, and non-redeemable unless converted into dollars. 
Values of TikTok Emojis
Some values of emojis in terms of  TikTok coins are as follows:
Italian hand = 5 coins

love bang = 25 coins

sun cream  = 50 coins

rainbow puke = 100 coins

concert  = 500 coins

I'm very rich= 1,000 coins

 drama queen = 5,000 coins
Buying TikTok Coins
While there is no fixed value for TikTok coins, it mostly wavers around the $1 mark for 100 coins. TikTok adjusts this value, depending upon market factors like inflation and profitability.
You can buy these coins from within the app. Here's how:
1. Open the TikTok App.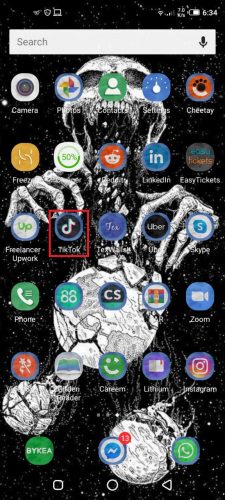 2. In the bottom-right corner, Tap Me.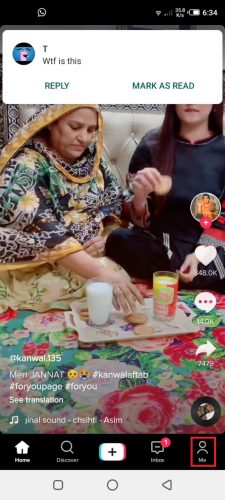 3. Tap the three vertical dots, situated on the top-right.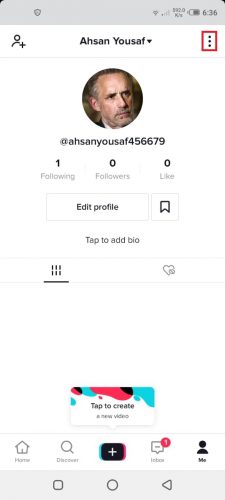 4.  Tap Balance.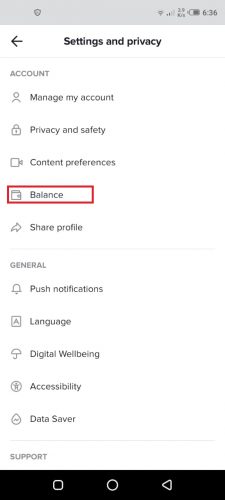 5. Tap Recharge.
6. Select the amount you're willing to pay for the TikTok coins.
7. If you have your credit or Debit card linked with Google Pay or Apple Pay, a window will open up to enable you to pay through them. If not, you can select the credit card payment option.
Go back to the TikTok home page, and confirm your new balance.
Can I get Free Coins on TikTok?
Unfortunately, as we've already mentioned, you can't. And if you try, it's just going to land you in more trouble.
See, there are many websites on the Internet that promise you hundreds and thousands of TikTok coins for practically nothing. But, you will be a fool to believe them. Not only can falling prey to their yacht marketing schemes put your TikTok account in jeopardy it can also give them a chance to harvest your personal information, including sensitive bank and credit card information.
Tech-Recipes Related to TikTok Coins