sex hattı - telefonda sex - telefonda sohbet numarası - sohbet hattı - sex sohbeti - seks hatları
Posted May 10, 2020 by Sheraz Ali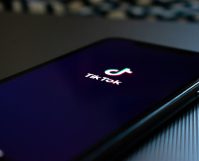 While there are many channels to get your hands on TikTok coins, most of them are fronts for major scam operations. Especially, after the controversy surrounding TikTok's privacy controls, the social media app has ramped up its monitoring system. This has led to the imposition of bans on users involved in fraudulent activity, such as […]
Posted April 9, 2020 by Sheraz Ali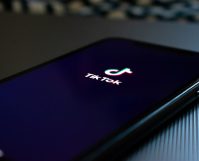 TikTok's going through some serious changes. Especially, after the recent allegations that the app is racially designed to favor the "beautiful", it has faced scathing criticism. However,  these allegations haven't turned the allegiance of its ever-expanding fanbase. The app continues to grow at enormous speeds. And this growth has paved a way for stricter controls. […]
Posted March 12, 2020 by Sheraz Ali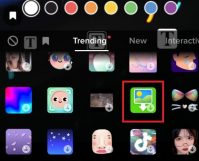 TikTok's Newsroom recently reported that the green screen effect will expand possibilities for the app. This new feature will add to an already impressive repertoire of video editing options within the app. According to the official announcement, this feature is tailored to replicate Hollywood's flavorful visual effects. Colors have always had a huge impact on […]
Posted February 27, 2020 by Sheraz Ali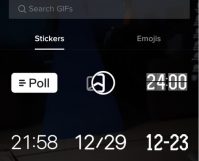 Instagram introduced stickers for their Instagram stories ages ago. And TikTok, adamant to their conservative ways, didn't follow in its stead. Well, until now. Finally, the controversial and highly popular social media giant has integrated the pin stickers feature in their app. And the initial reactions have been mostly positive. Many popular TikTok-ers have pounced […]
Posted September 24, 2019 by Sheraz Ali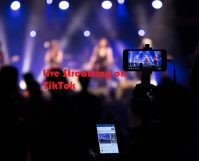 Streaming live on TikTok is similar to going live on a Facebook page or Instagram. This feature wasn't available when TikTok hadn't gone a major revamp and was still called Musical.ly. However, after its enormous popularity, it garnered the attention of investing bigwigs. Since its inception in 2014, TikTok has garnered a massive userbase of […]
Posted September 19, 2019 by Sheraz Ali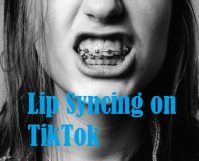 This might come as a shock for some: most major artists lip-sync on their concerts. Yes, the days of authentic live-performances are dwindling. However, most people think that lip-syncing is a walk-in-the-park. It is if you're practicing it in the shower or humming alone in your room, sure. However, the game changes drastically when you […]
Posted September 17, 2019 by Sheraz Ali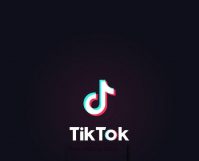 TikTok's short clips have gathered traction for a myriad of reasons. The ability to reverse your TikTok videos and create duets with other TikTok stars gives users ample opportunity to experiment. Especially, the voice and sound effects are quite intriguing. In this Tech-Recipe, we will teach you how to slow down your TikTok videos to […]
Posted September 15, 2019 by Sheraz Ali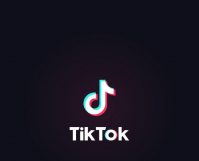 The young sapling, TikTok, has blossomed into a full-blown app since its inception in 2017. The makers of TikTok now proudly claim that their app is the leader in short-clips and videos. And their claims aren't unfounded. Giving a cursory glance at the app's homepage will show you people are going batshit crazy, making content, […]
Posted September 11, 2019 by Sheraz Ali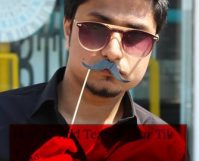 There are a lot of different ways to edit your tik tok videos. You can join forces with other tik tok superstars and make duets.  You can also spice up your videos with special effects. The filters provided by the app are far and sundry and are a great way to add a fun twist […]
Posted August 29, 2019 by Sheraz Ali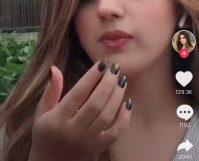 The gaming world knows well the importance of usernames. They're integral to shaping their online presence, setting them apart from the herd and giving cues about their personality. On social media platforms, they play a similar role. So, then why are arent users taking them seriously? Especially, on newer platforms like Tik Tok, a good […]
Posted August 23, 2019 by Sheraz Ali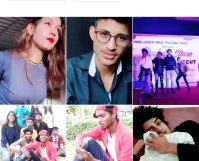 The FTC has taken pace in banning underage accounts after severe accusations were leveled against Tik Tok's policies. Since then, we have received a rise in requests asking to explain the process to change one's age on the platform.
Posted August 22, 2019 by Sheraz Ali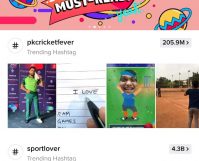 Everyone wants to rise to quick fame on the new social media sensation, TikTok. However, only a fortunate and wise few make it. Here, at Tech-Recipes, we're often asked a simple question, "how do I become a TikTok superstar?", and it's only fair that we give a comprehensive answer.