Posted August 27, 2019 by Joudet Ahsan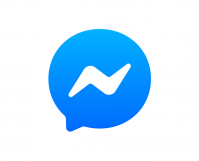 Often times we either want to ignore a message or want to be reminded of it later. Facebook messenger allows unreading a message. This Tech-Recipe is a quick tutorial on how to unread a facebook message
Posted August 1, 2019 by Sheraz Ali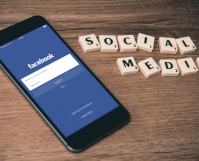 Ever wondered why you aren't getting Facebook messages from hot chicks? Well, it might be because they're not interested in you. But chances of that happening are pretty less, considering the hot delicious hunk you are *wink*. The most probable reason could be that you're not checking a hidden section in Facebook Messenger, which stores […]
Posted July 21, 2019 by Sheraz Ali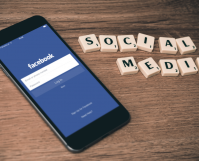 Learning how to find someone's birthday on facebook can save your life. I'm not exaggerating. Not in the least. We all know the aftermath of missing a wife or a friend or, in the worst-case scenario, a girlfriend's birthday. You might as well say that you have a case of the dead memory to get […]
Posted May 1, 2019 by Beejay Adoghe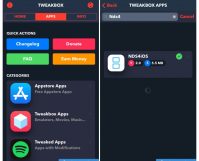 TweakBox offers plenty of great features for users, including fast downloads, a user-friendly, support for most iOS devices including iPhone XS and older and no need for jailbreaking. When you open the app, you will see several app categories:
Posted February 16, 2019 by Beejay Adoghe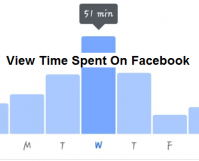 Facebook recently announced a rather unexpected feature: the social network giant is making it easier to keep track of how much time you are spending on Facebook. You already know you are probably spending too much time on Facebook, but if you are curious exactly how much of your day is being consumed by the platform, […]
Posted February 6, 2019 by Beejay Adoghe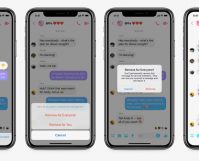 Facebook Messenger now allows you to unsend messages. Facebook has followed through on providing users with an option of unsending messages after it was revealed that Facebook CEO Mark Zuckerberg had access to the explicit option last year. Here is how this new Facebook option with a limited time works:
Posted January 28, 2019 by Beejay Adoghe
The Facebook social media platform has launched a new feature known as "Watch Party".  Watch Party is a Facebook feature that allows users to watch videos on the platform in real time. Here's what you should know about it, and also how it works, and how to create your own Watch Party on Facebook with your […]
Posted January 14, 2019 by Beejay Adoghe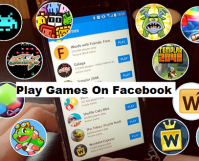 It wasn't too long ago that the Facebook social media platform officially launched its Instant Online Games. Around November 2016, the social media platform brought over 17 enjoyable and fun-to-play games to the News Feed and Messenger. Since then, the number of games has rapidly increased to almost 50.  You can enjoy these games with your […]
Posted January 9, 2019 by Geek Support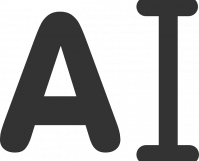 You surf your Facebook account and see one of your friends has posted a beautiful status in bold text. You want to do the same but unable to find an option. Don't worry, this "How to" guide from Tech-Recipes explains how to make bold text in a Facebook status.
Posted December 31, 2018 by Leomar Umpad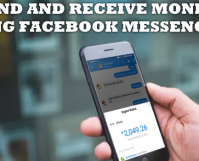 You can now use Messenger to make financial transactions. By linking an online payment processor to your Messenger account, you can send and receive money using Facebook Messenger without ever leaving the Messenger app. This article will guide you on how to use Messenger to make online payments so you won't have to switch to […]
Posted December 11, 2018 by Beejay Adoghe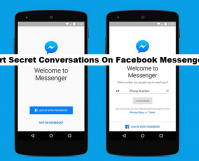 In case you have been searching for a way to make your conversations on Facebook even more secure, today is your lucky day! Facebook Messenger now offers the "secret conversation" option. So how exactly can you use this Facebook Messenger secret conversations option? Fortunately for you, it is quite simple.