Posted June 26, 2018 by Beejay Adoghe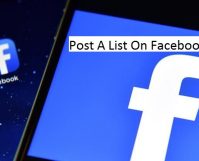 Hey there, Here's another tech tutorial our cookbook. Today's article is basically about Facebook. I am sure you know what a list is and how it looks like, yeah? Okay! I will show you how to post a list on Facebook with so much ease. It is really simple to accomplish. All you need is […]
Posted June 25, 2018 by Beejay Adoghe
Hey guys, I know it has been a while you heard from me, I was actually away due to some reasons. But here's the best part (I'm back and I'm better). So, it's basically going to be fun all the way. I must say. I missed being here. Okay, time to get down to business. […]
Posted June 19, 2018 by Leomar Umpad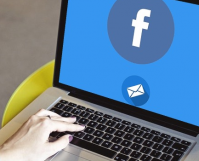 Facebook allows users to add emails to their accounts. In this age of information and technology, it is uncommon for people to have a single email. Most people maintain at least two emails – one for business and the other for personal use. If you want to change or add email on Facebook, then this […]
Posted June 16, 2018 by Leomar Umpad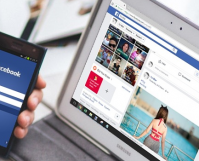 When it comes to tech and the internet in general, two buzzing words have been making the rounds in almost all facets of the world wide web today – these are Facebook and privacy. This article will discuss all the things that you should do to protect your Facebook account privacy.
Posted June 3, 2018 by Leomar Umpad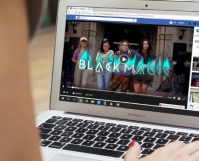 There are times we are just scrolling through our Facebook and find videos which we find funny, informative, or interesting. The next thought that flashes in our mind are to save the video. But how? You might want to download the video and share it on WhatsApp to your friend who is not on Facebook.
Posted April 6, 2018 by Sheraz Ali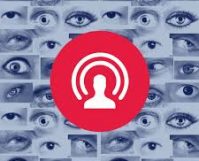 Can you download Facebook live Video? That's one question I get asked a lot. Well, certainly! There are a lot of ways to save a live video to your computer or your phone, but in this article, I'm going to tell you one that's easiest of them all. But, before that, let me clarify the purpose […]
Posted March 26, 2018 by Leomar Umpad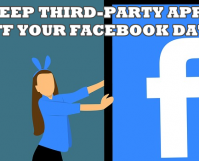 Facebook is under fire recently due to a recent data breach involving Cambridge Analytica. The impact is said to be too huge and material that the breach may have affected the US polls. The breached was made by a third-party personality quiz app which passed the data to political data firm Cambridge Analytica. Millions of […]
Posted March 23, 2018 by Beejay Adoghe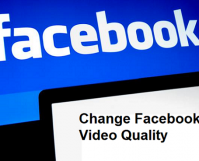 Hello, I hope you are having a great time reading this article? I believe so because I am going be sharing a very interesting topic on how to change Facebook video quality. Have you encountered difficulty in playing videos on Facebook or perhaps these videos come in very poor quality? Most people have encountered this challenge and some […]
Posted March 22, 2018 by Sheraz Ali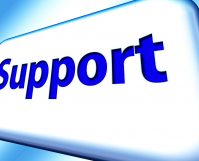 Facebook is always rolling-out new and unique ways for its users to post content. However, most  Facebook users face frustrating problems when using these new features. Not everyone is well-acquainted with how the social media giant works. In desperate times like these, a Facebook representative can reach out to you and rid you of your worries. Many […]
Posted March 20, 2018 by Beejay Adoghe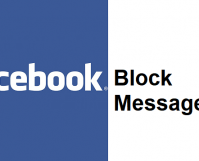 Hello, welcome to another exciting topic on how to block messages on Facebook. Have you encountered a situation where you get unnecessary irrelevant messages from different miscellaneous accounts? And perhaps you have thought of different ways to stop this madness and meaningless messages from getting to you? You ask questions like; can I block this messages […]
Posted March 18, 2018 by Beejay Adoghe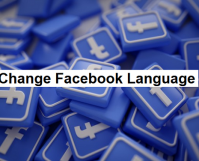 Hello, welcome to another important and interesting episode where I will be showing you how to change Facebook language. You would agree with me that not everyone understands (can read) English fluently or prefers Facebook to appear in the default language which is English. Different people from different locations/countries would want Facebook to appear in their […]
Posted March 17, 2018 by Beejay Adoghe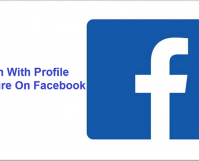 Hello, I hope you've been having a great time reading our interesting articles. I hope they have been helpful. Well, today I have carefully handpicked a very important topic that will excite you.I am going to show you how to login with profile picture on Facebook.