Millions of people are using online meeting rooms to work from home in this worldwide lockdown. Apps like Zoom and Microsoft Teams have experienced a surge in profits. Mark Zuckerberg, the owner of Facebook, WhatsApp, and Instagram, also hasn't let this opportunity pass. On May 14th, he announced the release of Messenger Rooms. This new feature allows group-calling and is built in the Facebook Messenger app. It is available for android, iOS as well as desktop users. A Messenger Room lets you invite 50 people at once. Most importantly, it stands out because users, both on and off Facebook, can join a room by accessing the shared link. This independence makes it widely feasible.
Creating a Messenger Room on Android
Here is how you can create a Messenger Room on the android Messenger app:
1. Open the Messenger app
2. Click on the People tab on the bottom right of the screen.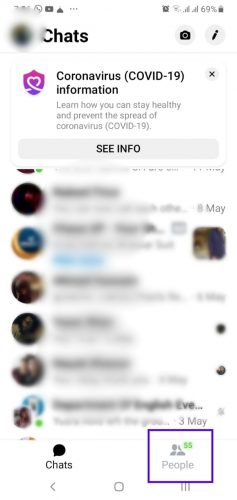 3. On top of the screen, a "Create a room" option will appear. Press that and a new room will be created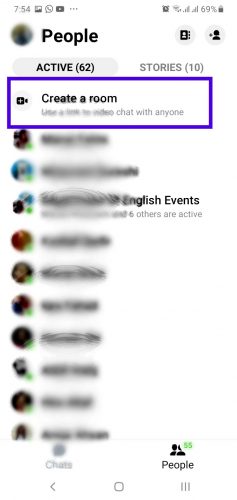 4. To invite people, click the Share Link button on the bottom. Moving forward, you can either copy the link or share it with your contacts on different apps.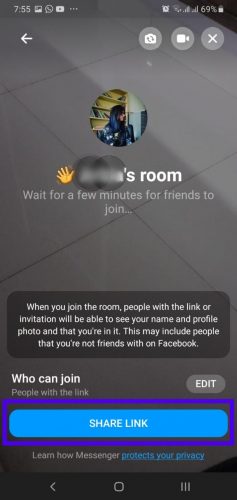 Creating a Messenger Room on your Desktop
You can also create a Messenger Room on your desktop by opening Facebook on a web browser.  For this, you will need to access Messenger or download the Messenger app for Windows. However, the minimum OS requirement for the desktop Messenger app is Windows 10.
Here is how you can create a Room on your desktop:
1. On the Messenger tab, just above the Chats bar, click on the camera icon in the middle of Settings and New Message icons.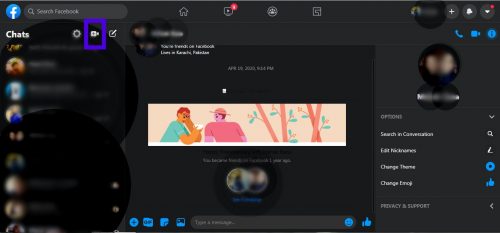 2. With a new room made, Continue with your Facebook username.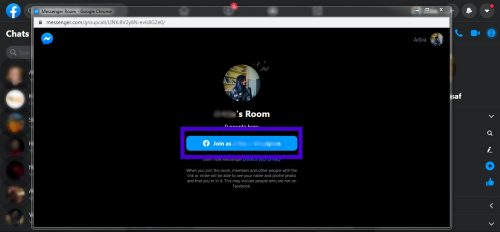 3. Wait for the call to begin.
4. Invite people by clicking the See Participants button.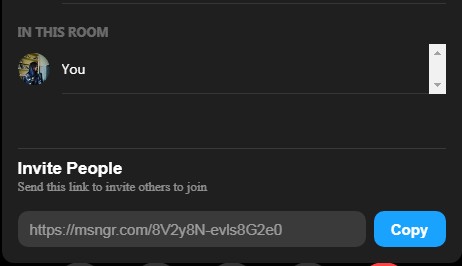 5. Then share the link with the people you wish to share the room with.
Important Things to Know about Messenger Rooms
Both the versions of Messenger Rooms let you choose if the meeting is Facebook-user only or accessible to anyone with the link.

Leaving a Messenger Room is just like disconnecting from a call. Although, if you created a room, you will need to press the End Room button to get rid of the room completely. Consequently, you will also disable other participants from connecting

You can create a Messenger Room for an already existing Facebook group. Doing so will automatically invite all the members. Moreover, the group admin can also join and rejoin a room despite it being locked.

Changeable backgrounds and filters are some added features in the app.
Privacy Concerns:
Facebook admits to picking up only your username and some technical information if you are joining a Room using the share link. The calls and room names are encrypted for higher security. You can also lock a room once the call has begun, hence rendering any outsiders unable to join afterward.
Messenger Rooms does not display ads and it neither uses audio nor video to collect data. Although other, less personal data, such as product usage information, may be picked up to inform ads.
Facebook plans to expand the feature to other apps like Instagram, WhatsApp, and Portal in the future to engage a wider audience.
Tech-Recipes Related to Messenger Rooms