Posted August 17, 2020 by Sheraz Ali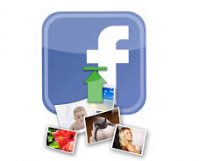 Many users have complained about experiencing a problem on Facebook whereby they are unable to upload content, be it media files, weblinks, or something else. It's a common problem with more than one solution. The error can be due to a faulty app update, the out-of-date device on which the app is installed, or even […]
Posted August 16, 2020 by Sheraz Ali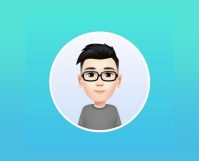 Earlier this month, Facebook released a fun new feature that lets you replicate your facial likeness in the form of an avatar. Facebook avatars are very much similar to Snapchat's Bitmoji and Apple's Memoji. You can use these emoji-like characters while commenting on posts, as your profile picture and Messenger chat windows. Aside from these […]
Posted July 19, 2020 by Sheraz Ali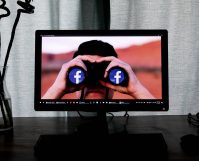 On individual Facebook posts, you have the option to change your privacy. However, when you've been on Facebook for many years, you can't just go back and manually limit each post's privacy. This just doesn't seem practical, especially when there's a much simpler shortcut. With Facebook's Limit past post feature, now you can easily change […]
Posted May 25, 2020 by Sheraz Ali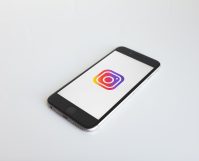 Facebook recently came up with a group calling feature in its Messenger app. Most of the world is working from home and Facebook could not stay behind in the provision of a platform that makes it easier. On 14th May, Mark Zuckerberg announced the launch of Messenger Rooms worldwide. Initially, the feature was only available […]
Posted May 13, 2020 by Sheraz Ali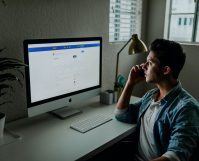 Mark Zuckerberg alone had the authority to delete individual messages from Facebook Messenger. Mainstream users were only allowed to delete group Facebook chats. But, now everyone can access this feature. It lets you delete mistyped and accidental messages from your FB messenger inbox. Maybe you sent a proposal to a crush you weren't ready for […]
Posted May 3, 2020 by Sheraz Ali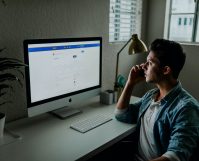 Who hasn't been harassed by keyboard warriors on Facebook? Who hasn't felt that people flagrantly abuse their social media rights? All of us. And it's time this stops. Not only should public comments be prevented on open Facebook posts, but also on ones that have restricted privacy. Your Facebook friends can sometimes be as ridiculous […]
Posted April 16, 2020 by Sheraz Ali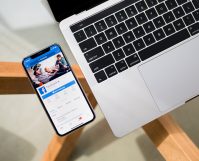 Many users have squared their cannons at Facebook for its lax privacy controls. Remember the Cambridge Analytica Controversy, which led to Zuckerberg's grueling session in the US Senate? Yeah, that was a real mess. I guess these things finally culminated in Facebook taking some serious action. With the introduction of Facebook Off-activity, you can now […]
Posted April 12, 2020 by Sheraz Ali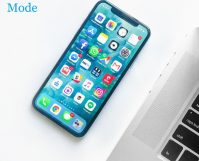 The coronavirus pandemic has confined us to our homes. Under its restraining order, we're spending hours binge-watching Netflix with friends (courtesy of Netflix's coronavirus-inspired Netflix party extension). Not to mention, our Facebook usage has trickled into entire days. And we know Facebook has always been a procrastination-feeding-time-accelerating beast. Who among us hasn't wasted endless hours […]
Posted March 11, 2020 by Sheraz Ali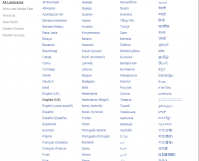 Facebook's renowned for adding support for various languages to make things easy for its worldwide userbase. Up till now, the social media giant has added support for 100 languages, and this number is only going to increase in the future. You can switch to your Native Language in Facebook settings, or revert back to English […]
Posted December 25, 2019 by Leomar Umpad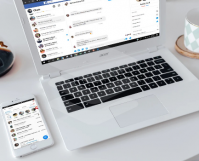 You can change the group chat name on Facebook Messenger to add a personal touch to the conversation. This article details the things you need to do to name a group conversation in Messenger.
Posted October 26, 2019 by Joudet Ahsan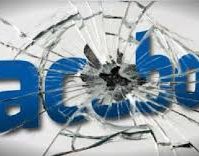 You are watching a great video on facebook, all of a sudden your app crashes. You will be mad for two reasons. First, you won't find that video on your timeline again. Second, you don't know how to fix the app. Don't worry. This Tech-Recipe will show you how to fix the facebook application crash […]
Posted September 4, 2019 by Leomar Umpad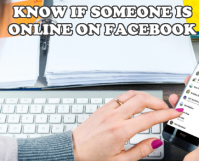 There are tell-tale indicators that let you know if someone is online on Facebook. This article guides you on the things to look out for to know if someone is active on Facebook.