Can you download Facebook live Video? That's one question I get asked a lot. Well, certainly! There are a lot of ways to save a live video to your computer or your phone, but in this article, I'm going to tell you one that's easiest of them all. But, before that, let me clarify the purpose of downloading a live video feed from Facebook. The reason that so many people are interested in doing this is so that they can re-use the video in other platforms, such as twitter or snapchat. For God knows what reason, Facebook has made the process of downloading videos rather vague, so in this article I'm going to make it crystal clear for you.
How to Download Facebook Live Video ( With Visual Instructions)
1. Locate the Facebook live video you wish to download. It might be on your profile or might appear on your newsfeed.
2.Right click on the video and select Show Video URL. Copy the URL. (Ctrl + V).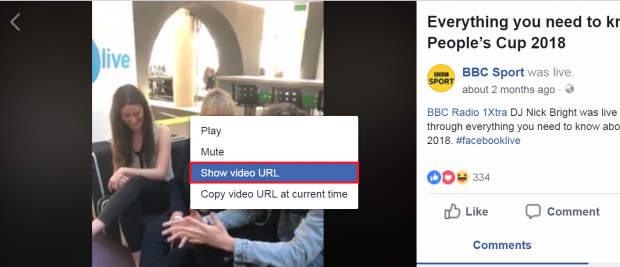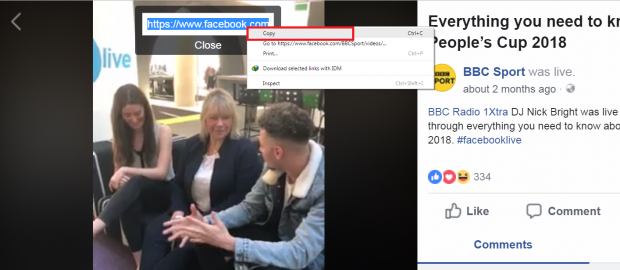 3. Navigate to the following website : Downvids. Paste the URL of the Video in the space below and click the Arrow. Hit Download and Chrome will automatically start downloading the file for you. To check your downloads press Ctrl + J.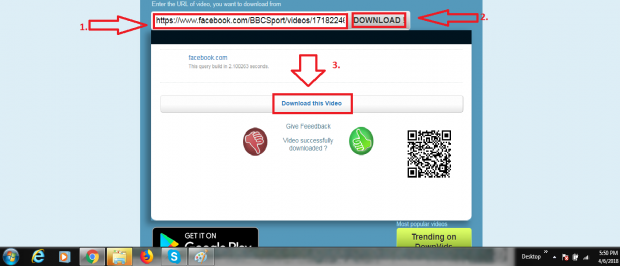 Alternative Method to Download a Facebook Live Video
1.Repeat steps 1 & 2 of the first method.
2.Go to the following website: Savefrom
3.Paste the URL of the video in the space below and click the arrow next to it. Finally, Click download.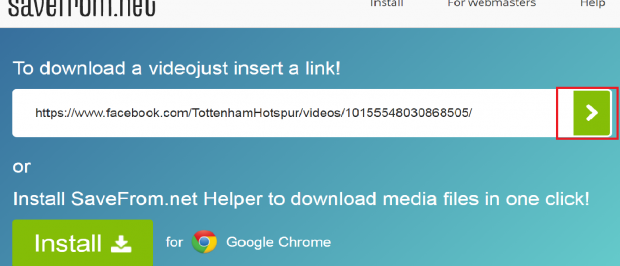 You can use this method to download any Facebook video, not just a Facebook Live video. There are many methods of accomplishing this on the internet, but none of them really work. This is one of the best ways to get your hands on any Facebook video of your liking.
Chrome Extensions for Downloading Facebook Videos
You can also use browser extensions to save videos on your computer. Some of the plugins that have worked great for me are Fbdownloader and Social video Downloader.
This is one the most thorough articles on the internet to download a Facebook Live Video. All these websites an extensions are not just amazing for fetching videos from Facebook, but also Youtube, Dailymotion and other Video sharing websites. You won't need any other tutorial if you have this one.
ALways remember that when it comes re-purposing FB content,. you need a downloader that is fast and efficient. Most of the downloaders available on the web take a long time to download a single video. Instead of waiting long hours for just a simple task to finish, focus on the amazing extensions and applications I've mentioned. I'm sure you'll find a considerable difference between their performance and the performance of mainstream apps.
If you have any further questions, please check out the FAQ below.
Frequently Asked Questions
What will be the quality of the saved Facebook Live videos?
You will have the option to select the quality of the Facebook Live video prior to downloading. You can choose to get it in HD or SD quality, that's up to you.
In what format will the Facebook Live videos be?
The videos will be in Mp4 format by default but you'll have the option to download them in other formats as well. Need help playing mp4 files? Download VLC media player or CCCP codec pack. They're both free and readily available on the internet. Just typ their name on Google and download links for them will appear.
If I'm planning on making my own Live Video on Facebook, how long can it be?
According to Facebook guidelines, A video can remain Live for no more than 4 hours. Keep in mind that if you're downloading such a long video, it might take several minutes to long hours for it to be saved on to your computer.
Ok, Folks! Let's wrap it up for today. If you still have any further inquiries, leave them in the comments section below. Stay tuned for more edifying tutorials. Also, check out my other tutorials by clicking on my profile link. Needless to say, I'm always here to help my highly esteemed audience. I'll tend to your comments at the earliest and resolve your problems, if any. Also, check out our Facebook page. We highly value your feedback at tech-recipes. Over and out Amigos!