It wasn't too long ago that the Facebook social media platform officially launched its Instant Online Games. Around November 2016, the social media platform brought over 17 enjoyable and fun-to-play games to the News Feed and Messenger. Since then, the number of games has rapidly increased to almost 50.  You can enjoy these games with your friends on Facebook, via the Facebook official website on your PC. Let's take a closer look at some of the greatest and latest games you can play on Facebook. In this post I will show you how to play games with friends on Facebook.
This amazing list of Facebook Instant Games includes genres from word games to puzzles to sports challenges. What is even more awesome about playing Facebook games on the web via your PC is that you do not need to load separate pages, play on a game room, or install an app. It is just as easy as playing any game on your device.
These games are also hosted on Facebook's website. The left sidebar of the screen displays some of the latest Instant Games notifications, which may include a game invitation from your Facebook friends or a notice that a friend you are gaming with has made a move and it is your turn. (You have to log in to Facebook before you can see these invitations). The bottom screen part of the Instant Game center page displays the following details about other games:
Suggested: Various game suggestions.

Top rated: Those games with the highest ratings and most frequently used.

Trending: Instant Games other Facebook users are playing the most.

Friends: Instant Games you Facebook friends recently played.

Top Grossing: Those games that have the most in-app purchases.
What games can you play on Facebook?
Instant Games on the Facebook web first launched with 17 different games from well-known games publishers like Zynga, Konami, Bandai, King, and Namco, plus many more.
The lineup includes games categories like action, bingo, board, builder, card, card battle, MOBA, pocket and table, puzzle, role playing etc.
With one billion people using Facebook every month, there are several people you can play against, and you can also challenge your friend, make a video, share scores, and voice calls while playing.
In case you fancy playing games with your Facebook friends, then read on to know how you can get started with this feature on your PC.
How To Play Games With Friends On Facebook
1. Log in to your Facebook account
2. Click on games.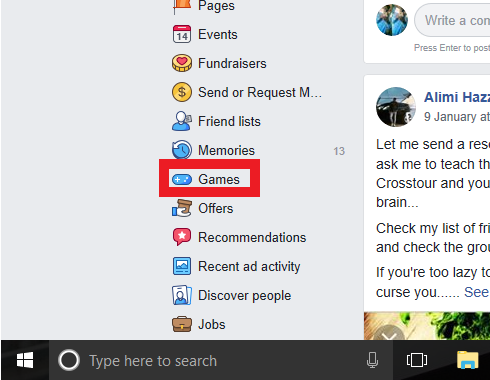 3. Select a category.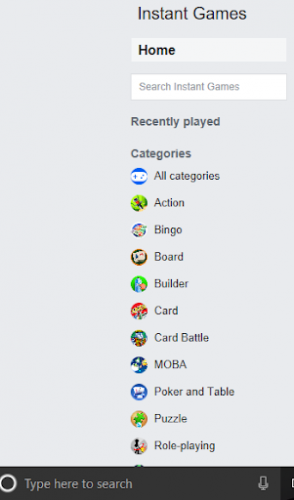 4. On the game you wish to play, click on play.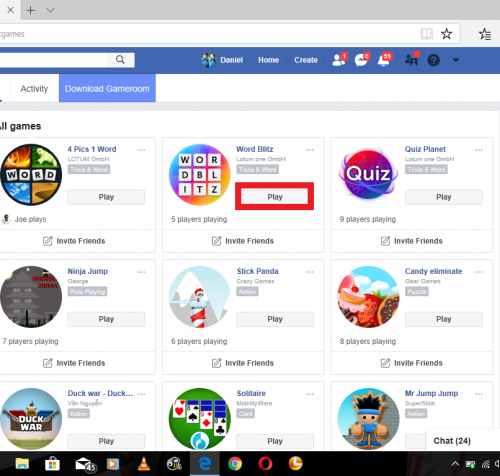 5. Click on play now.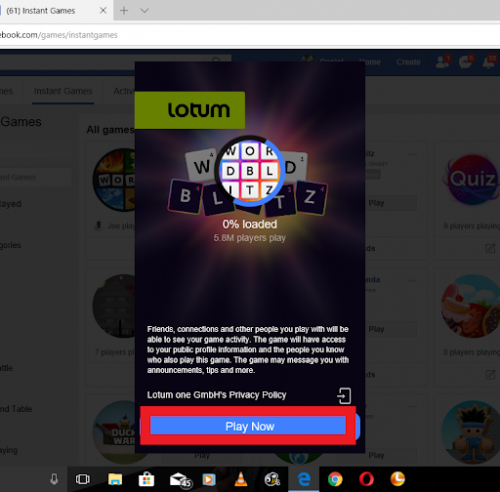 6. Click on start new game and invite your friends.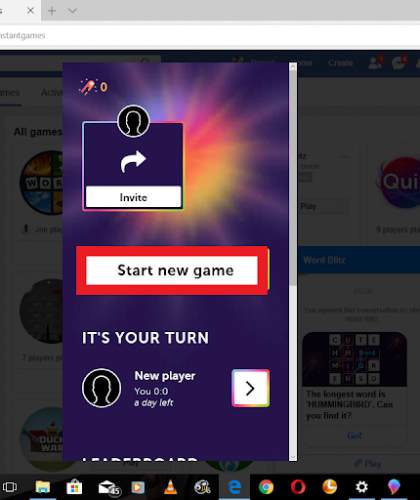 Conclusion
Facebook's Instant Games are not only exciting when you play with your friends, but they are also very enjoyable playing them on your own whenever you have some time to spare. You can challenge yourself to a game without the stress of downloading, and you can also still enjoy other friendly competition when your name is at the top of the leaderboard.
What an exciting way to get more fun on Facebook. Perhaps this may be more exciting than simply posting photos on Facebook. Do you find this article helpful? Then drop a comment for me via the comment box below.
Check out these articles;
How to Make Bold Text in Facebook Status
How to Send and Receive Money Using Facebook Messenger
How To Start Secret Conversations On Facebook Messenger
How To Play Real Money Casino Games Online