Wondering how to manage play store subscription? Congratulations! You are at the right place.
Earlier known as the Android Market, Google Play is the official application store for Android devices. From here, you can purchase and download a wide range of software applications, books, movies and music created by Google and 3rd party developers.
This application store (Google Play) comes pre-installed on all types of Android devices. Using it, you can download and install different applications without making any changes in the settings of your Android device.
Talking about the features, Google Play store not only offers many great apps and widgets but also offers several advanced features. For example, adult content filtering, device control, order display, and subscription services. Play store subscription lets you receive or access content such as a magazine, newspaper, etc. on a continuing basis. However, most users face difficulty when managing it.
Remember that play store subscription gets renewed automatically if you don't unsubscribe it. If you don't how to manage play store subscription, continue reading this "How to" post from Tech-Recipes. In this post, you will be learning how to cancel, restore and claim a refund for a subscription.
Let's begin with how to cancel Play Store subscription first.
How to Cancel a Play Store Subscription
1. Open the Google Play store on your Android device.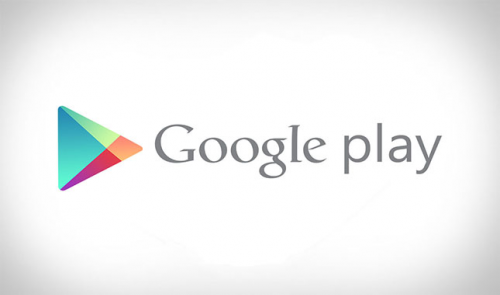 2. Make sure you are signed into the right account.
3. Next, click on the Menu, denoted by three stacked lines and then Subscriptions.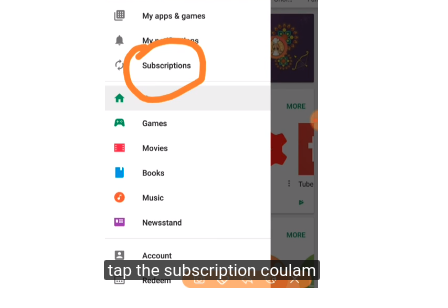 4. Choose the subscription you want to cancel.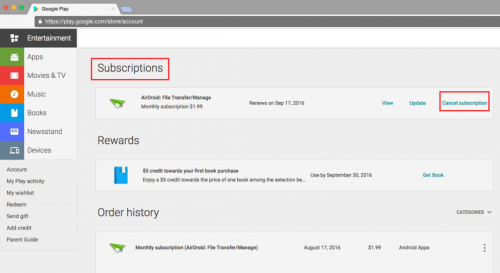 5. You will be asked to give a reason why do you want to cancel your subscription. You will have to choose an option out of a few options (reasons).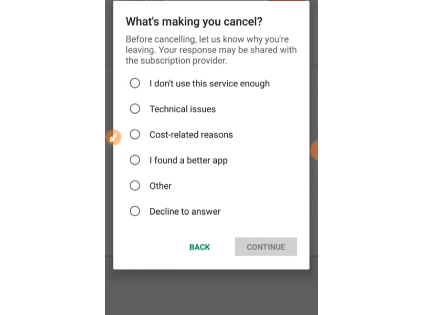 6. Click on the Cancel subscription option and just follow the instructions.
Note: Although you have canceled a subscription yet you will be able to use it for the time you have already paid.
Restoring Google Play Store Subscription
Restoring Google Play store subscription is exceptionally easy. It requires just a few mouse clicks. Let's have a look at how to do that. Steps are almost the same as you took in the previous step.
1. Open the Google Play store on your Android device.
2. Check out if you are signing in to the correct Google Account.
3. Click on three stacked lines.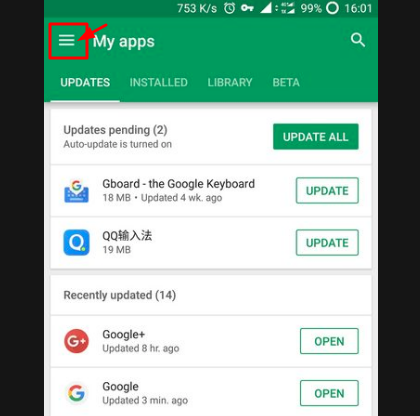 4. Choose the subscription you want to restore.
5. Click on Restore and then follow the instructions.
Note: Few subscriptions might not be available to restore.
Getting Refund on Google Play Store Subscription
If your purchase from the Google Play store wasn't a good experience, the good news is, you can claim for a refund. Here's how you can do that. One of the easiest ways to do that is requesting the refund directly on the play store.
How to Return Paid Applications
The return policy of Google's Android application is quite straight-forward. If you have just purchased an application or game and you're not happy with that, you can return it within 2 hours and get a full refund.
You have to follow the below procedure to claim the refund within 2 hours of purchase.
1. Go to the Google Play Store app.
2. Click on the Menu icon and choose My Account.
3. Choose the App, you want to return.
4. Click on the Refund option
5. Next, follow the on-screen instructions to uninstall the application and get your money back.
Note: You will not see a Refund button if two hours period has passed already.
How long does it take to get a Google play refund?
It may take different amounts of time to get refunds. Usually, it depends on the payment method you used at the time of purchase. According to Google, for PayPal and Credit Cards, it takes between 3 to 5 business days. On the other hand, if you use Google Wallet balance, it will take just one day to appear refund in your account.
Final Words
Google Play store subscription is an amazing service that lets you have access to a wide range of applications and services. In this article, we learned how to cancel the subscription, restore it and claim for a refund in case you are not happy with the service. We hope the post was helpful for you. If you any query regarding the Google Play subscription, write to us in the comments below.