Facebook now supports the viewing of 360-degree videos and photos. You can take pictures through your iPhone's native camera, upload the 360-degree photos to Facebook, and let your friends see your photos in a panoramic view. This feature is a good addition to the photo and video sharing capabilities of Facebook. This tutorial will walk you through the steps you need to take and upload 360-degree photos to Facebook using your iPhone.
You can now share that beautiful Caribbean scenery with your friends and families – in full view. You do not need to take multiple photos to show your friends how majestic your resort is. You do not have to upload videos which takes too long and may cost you an arm and a leg in data charges. By sharing your 360-degree photos on Facebook, you can convey a better story with less bandwidth.
How to Upload Photos in Panoramic View on Facebook
To start sharing your 360-degree photos on Facebook, follow these steps:
1.Proceed to your Home Screen by giving a tap on your iPhone's Home button.

2.From the Home screen, locate your native Camera app, and tap on its icon to launch your iPhone's camera.

3.Take a picture of the scene that you want to share using the Panorama feature of iPhone's Camera app.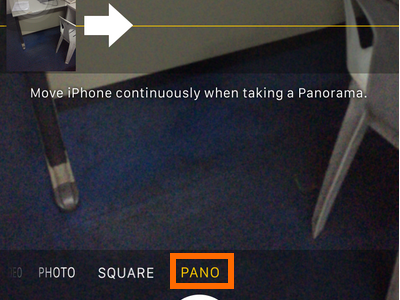 4.After taking the panoramic photo, go back to your Home screen by pressing the Home button.

5.Next, open your Facebook app.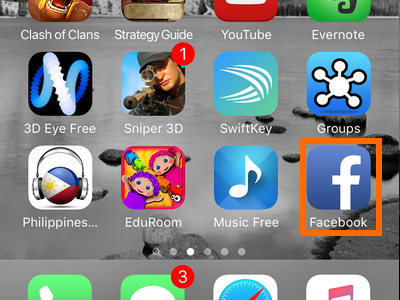 6.Tap the Status icon in the upper-left corner of your screen.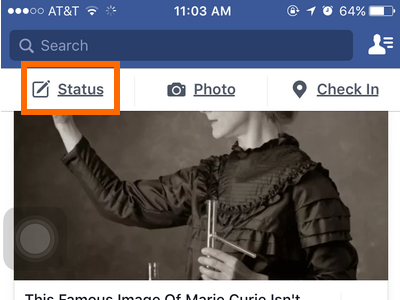 7.Tap on the Photo/Video icon to view the photos in your iPhone.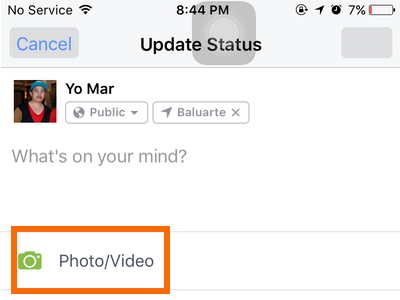 8.Locate the panoramic photo that you want to upload to Facebook. Panoramic photos have the panorama indicator on the lower-left corner of their thumbnails.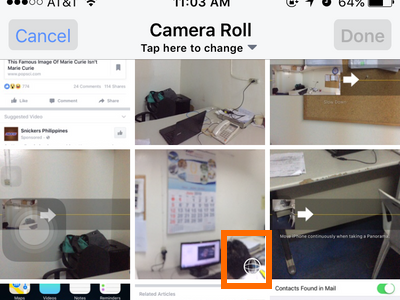 9.Tap on the thumbnail to select the photo. Tap on the other photos to select more photos to upload.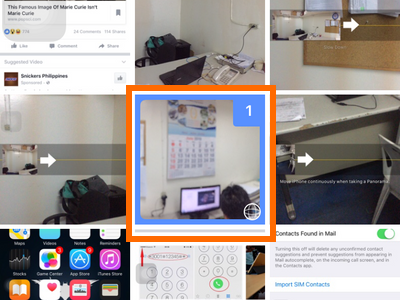 10.Tap on Done on the upper-right corner of the screen once you have chosen your photos.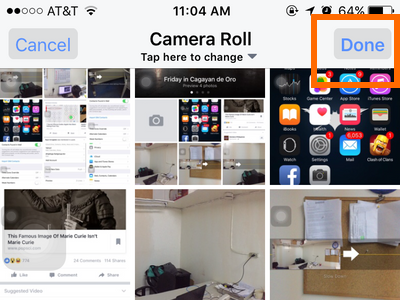 11.You can say something about your post.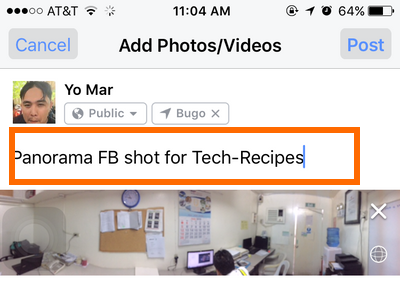 12.Tap on the Post icon on the upper-left corner of the screen.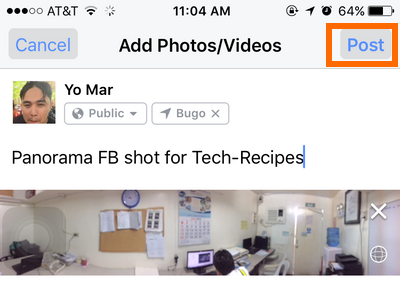 13.Your 360-degree photo will now be uploaded to Facebook. You are done.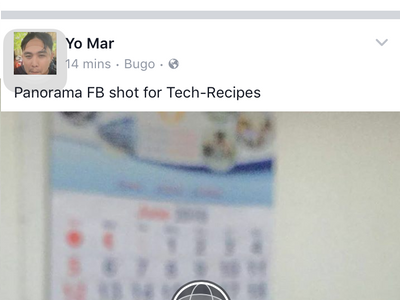 Do you have a beautiful scenery that you want to share with us? We would love to see it! Share a link to your cool Facebook panoramas using our comments section.