Shopping online is becoming more prevalent. The ease of this method makes it a more attractive form of shopping. People can make purchases from the comfort of their homes and have the items delivered to them a short while later. Despite its simplicity, there is a certain risk associated with online shopping. You often have to provide secure, financial information to platforms that are not familiar to you. This increases the likelihood of having your confidential details stolen. To avoid this, there are certain steps that must be taken when shopping online. Here is how you can protect yourself and your financial information:
1.

Choose Trusted Sites

To ensure that all of your information is truly protected, make sure that the website that you are visiting is a trusted one. This means sticking with sites that are universally, or at least nationally, renowned. Despite enticing sales or bargains, it is best to avoid going to websites from untrustworthy companies. If you really want to protect yourself, you should stick to what you know. Online stores such as Amazon have been verified by numerous authorities and individuals and have a great deal of experience in handling sensitive information.
2.

Check the Lock

Another important detail to note is the SSL (secure socket layer) encryption of a website. You should never purchase anything or use your credit card on a website that does not have this type of encryption. To determine if the site is protected, look at the address bar on your computer screen to verify its credibility. You should see HTTPS:// present instead of HTTP://. Typically, depending on the browser that you are using, there should be a padlock icon displayed as well. This also will indicate security. Trend Micro Home Network Security will also indicate security.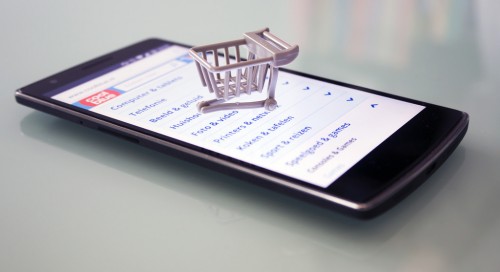 3.

Minimize Information

When you get to the Magento one step checkout or a similar checkout, you may be asked a series of questions or for certain details. Carefully examine the details that the site is requesting. For instance, are they asking for personal information such as your birthday or your social security number? If they are, this is a red flag. An online store does not require this type of information to process your purchase. If criminals have access to such information, they can cause you a great deal of financial ruin. Never give out personal information to unknown entities.
4.

Keep it private

If you are planning on shopping online, make sure to do it over your own privatized Wi-Fi connection. Using a public computer or internet connection increases the chances of having your personal information stolen. If you have no other choice but to use a public hotspot, do not use unfamiliar service providers. Stick to the more verified places that include reliable cafes or libraries.

Remember to check your credit card statements at the end of each month carefully. This will alert you to any unusual charges on the card and thereby will inform you if someone has access to your credit card. It is important to exercise all of these precautions when shopping online.