Posted March 9, 2018 by Leomar Umpad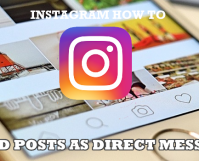 Have you experienced the urge to inform someone about the post you see on Instagram but it's too difficult to describe by words what the whole post is all about? Calm yourself because Instagram got you a solution. Using the Instagram Direct, you can now send exactly the whole post you want to share. This […]
Posted March 8, 2018 by Leomar Umpad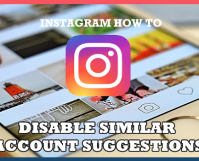 Instagram automatically shows suggestions of profiles similar to the ones that a user just followed. This is called the Similar Account Suggestions feature. The feature automatically suggests profiles and accounts that are similar to the one recently followed. The algorithm analyzes the last profile followed and suggested similar profiles that the user may be interested […]
Posted March 8, 2018 by Slavcho Andov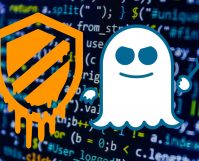 Last time we spoke about one of the biggest flaws in the past two decades. Those flaws lead to two exploits that are called Meltdown and Spectre.
Posted March 7, 2018 by Leomar Umpad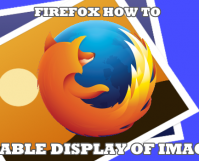 3Disabling images on your internet browser can help you improve and save on your bandwidth. This article will teach you how to disable images in Firefox browser.
Posted March 6, 2018 by Leomar Umpad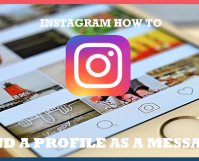 Are you using the Instagram direct message? Did you know that you can send not only messages using that feature? There are a lot of things you can share using the direct message on Instagram. You can use the direct message feature to help your friend find the right accounts he can follow on Instagram […]
Posted March 4, 2018 by Ajay Kumar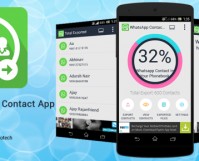 Whatsapp is not just a single chat communication App, it has become a lifeline for many us with its amazing features, we can create groups where we share messages, images, videos, etc with a group. A WhatsApp group can be of many types like friends group, work group, family, group, interest group, shopping groups, etc. […]
Posted March 1, 2018 by Sheraz Ali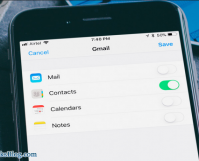 Our Gmail accounts contain contact information of our relatives, siblings, colleagues and innumerable other people. Some of us have contact lists that are scroll-length long. These contacts are nothing short of a treasure-trove for us. We all have people we just have to  stay in touch for a variety of reasons. Moreover, it is a painful task […]
Posted March 1, 2018 by Leomar Umpad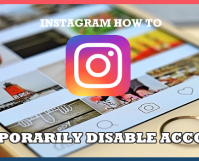 Keeping your Instagram account active needs a regular time allotted for it. If you are planning to permanently remove your account, take note that doing so will also delete your photos, videos and other data saved in your profile. In addition, you can't use the same username you've used. Most of all, you will lose […]
Posted February 27, 2018 by Leomar Umpad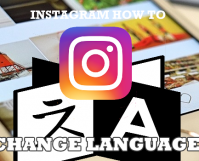 Upon installation to your phone, Instagram's language is set English by default. If you prefer to use a language other than English, then you can change Instagram's language through the Settings. This article will detail each step with a screenshot so you can easily change Instagram language.
Posted February 26, 2018 by Leomar Umpad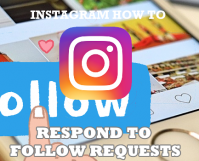 As much as you want to socialize and connect with people using your Instagram account, there are instances when you feel that you do not want to accept requests to follow you on Instagram. This article will teach you how to approve or decline a request to follow you on Instagram.
Posted February 25, 2018 by Ajay Kumar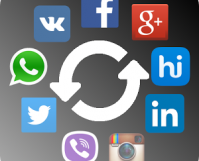 Technology is a crunch, isn't it!!! WhatsApp, Facebook and Instagram are three different Apps from the same house. I always keep checking each of them individually whenever I receive a notification and that is a tough job to switch to every app. It is quite hard to track all the applications on the mobile, sometimes […]
Posted February 22, 2018 by Ajay Kumar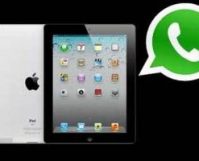 Honestly, WhatsApp is an amazing App, I agree!!!!! But I only think why the limitations, many of us have a question that why this incredible App is not available on all devices like iPad. Yes, WhatsApp is not available for iPad users, this sounds miserable, but it is true that an iPad does not support […]