Are you looking for a better way of promoting your brand online? The new Twitter Promote Mode is an amazing way to automate all your brand marketing efforts for a very low price per day, giving you the opportunity to focus on making your best marketing tweets. It is affordable, and an always active promotion engine, so irrespective of the fact that you are building a business or your personal marketing brand, the Twitter Promote Mode help you gain popularity and build influence for you by automatically sending your messages and tweets to an interested audience.
For a monthly fee, your account and Tweets will be promoted automatically. This promotion reaches out to over 40,000 additional people and also add an average of 50 new followers per month. For a monthly payment of %99, Twitter will promote all your tweets automatically in accordance with your selected targets (locations or interests).
Eligibility
Twitter accounts that promote restricted or prohibited goods or services, as listed by Twitter Ads Policies, are ineligible to use the Twitter Promote mode.
Promote mode on Twitter works well with users who tweet about their product or brands and want an automatic advertising solution.
How it works
Each day, the ten first tweets you post will be included to a Promoted Tweet campaign which will be targeted to your preferred audience. Promoted tweets will then become Twitter Ads and will appear with a tiny "promoted badge". Your quote tweets, retweets, or replies will not get promoted.
Normally, the few tweets you post in a day will get the most Twitter promotion. Keep on promoting your brand or products as you usually do, tweeting links, updates, and media which you would want your audience to see, and leave the rest for Twitter Promote Mode.
The Promote Mode will run a Twitter Promoted Account campaign that will attract more visitors to your profile, and increase the number of your followers. Promotion performance might vary based on certain factors such as your selected target audience, account type, and how frequently you tweet about your brand.
With all these said, it is the time you know how the Twitter Promote Mode works on PC. Before going ahead to use the Twitter Promote Mode on your PC, ensure your Twitter account is already logged in. Below are steps to follow if you want to use the Twitter Promote Mode.
How To Use Twitter Promote Mode
1. From your browser, open https://ads.twitter.com/subscriptions/mobile/intro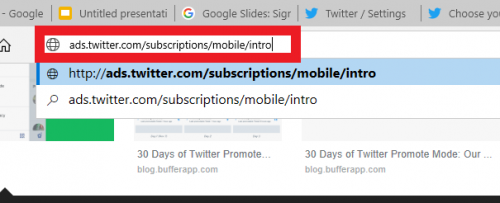 2. Click on get started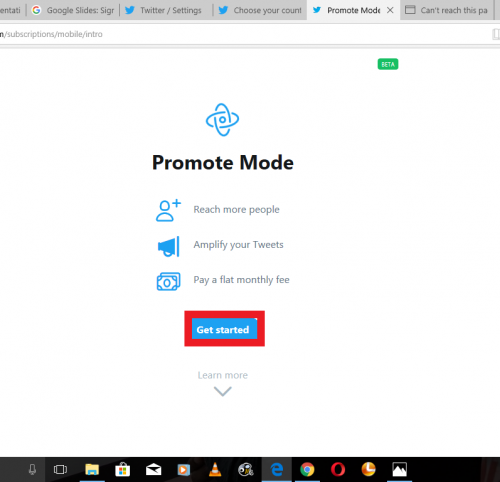 3. Select your country and time zone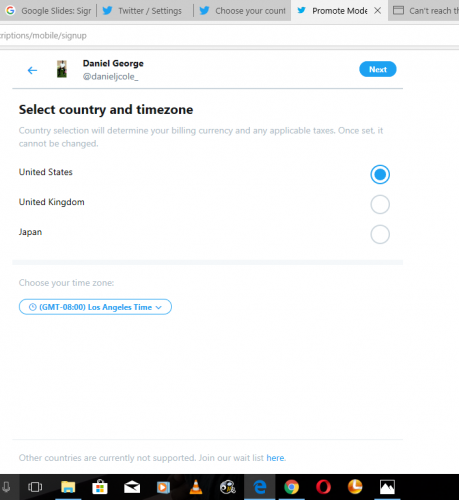 4. Select your targeting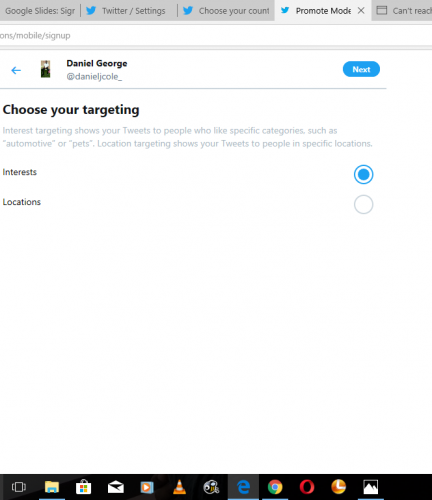 5. Choose your interests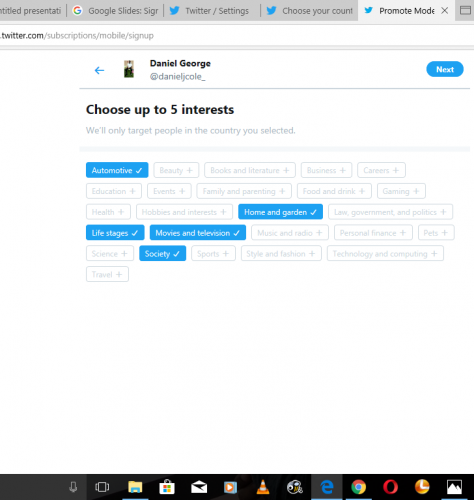 6. Check the agreement on the bottom of the page and click on proceed.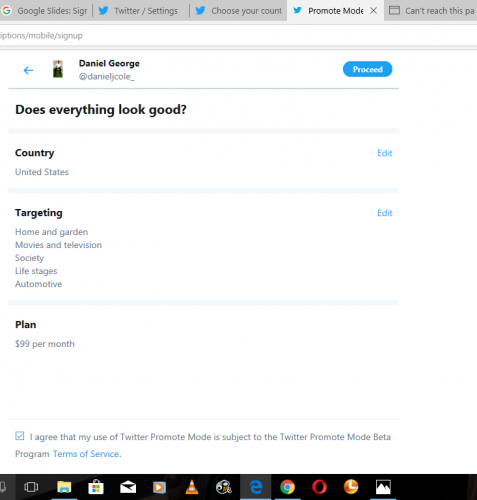 Conclusion
The Twitter Promote Mode is a good way to promote your business via Twitter. Although the steps involved in using this option may vary, since this feature is still new, it isn't available via the official Twitter website yet. For this reason, make sure you use the link provided in step one above as it will prompt you to the Twitter Promote Mode page. If you have any further questions, feel free to post them by commenting below.
Some links you may find useful;
How To Log Out Of Twitter Account On All Devices At Once
How To Stop Video Autoplay On Twitter
How To Send A Direct Message To Someone On Twitter