In this Tech Recipe, we are going to show you to use one whatsapp account on two different devices. Furthermore, we will outline a step by step process to help you install and successfully receive your whatsapp messages on as many devices as you want.
There seem to be two reasons for someone to look for a tutorial on How to use one whatsapp account on two different devices and receive messages on both devices . You are either looking to manage two mobile phones or you have found out that there's something fishy with someone close to you and you need to know what they are upto.Tech Recepie has got you covered, this vary article will show you the most reliable way you can use one whatsapp account in two different devices, without letting the other device know.
For our readers, we have tested over 30 different apps claiming that they can clone whatsapp on other devices but most of them had bugs and stingy errors. We will demonstrate working of one of those apps that worked better than others.
The app is called whatsapp web scan.It works the same way as whatsapp web. If you have no idea about whatsapp web then that knowledge is a click away.Whatsapp web.
Step-by-Step process to use one whatsapp account on two devices
1. Go to Google Playstore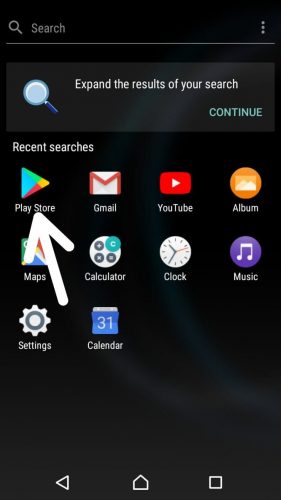 2. Search and install the whatsapp web scan app
3.The interface looks something like this. Seems like the developer wasn't sure about the app name,but who cares because it sure works. Anywho,hit the messages button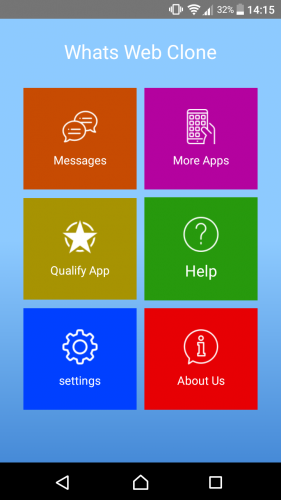 4.Scan the QR code of the whatsapp account that you want to use on two devices.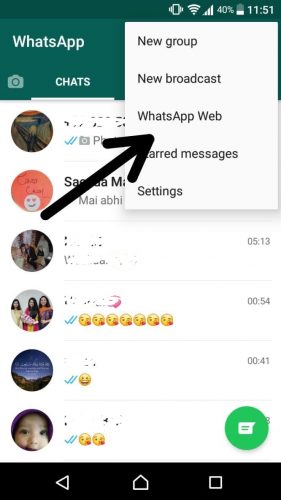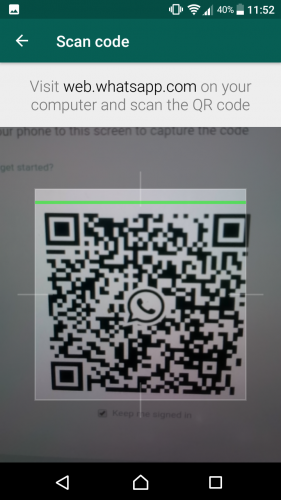 5. And dan dan dan done…You will now be able to use your whatsapp account on this device forever. Untill someone logs out of the base device. Don't worry, even a lost connection will not log you out.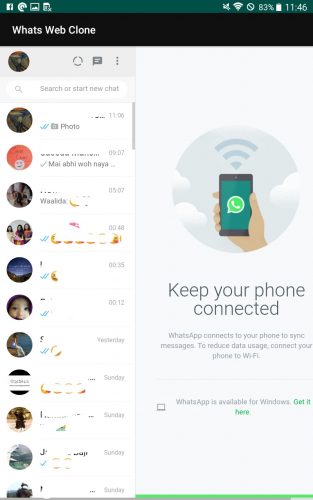 Limitations: There are few limitations to this app, you cannot receive whatsapp calls neither can you do whatsapp calls.This app is just for messages.If you know an app that does the otherway around let us know. We will review and present a tutorial for the world to see.
If you want to use two different whatsapp accounts on same device then, we have a tutorial for that too.Manage two whatsapp accounts on one phone