Posted April 13, 2019 by Sheraz Ali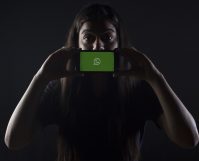 Are you tired of leaving Whatsapp groups that you never wanted to be a part of, to begin with? Lately, I've been the victim of a serious Whatsapp breach. Getting notifications from strange Whatsapp groups, with people spurting nonsense that I have no interest in has left me infuriated and frustrated beyond measure.
Posted June 26, 2018 by Leomar Umpad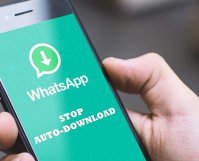 By default, WhatsApp automatically download media files and saves them to your phone's internal or external storage. Though this is a good way for media files to seamlessly appear on your messages, this can be a nightmare for users who are running out of storage space. This article will teach you how to stop auto-downloading […]
Posted June 13, 2018 by Leomar Umpad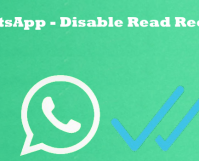 WhatsApp has a read receipt feature that allows users to know if their messages have been read by their recipients. Though this feature may come in useful to some people, others do not want that their senders be notified that they have read the messages sent to them. If you are one of those who […]
Posted May 12, 2018 by Leomar Umpad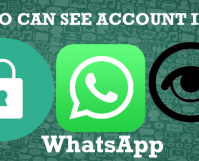 Take control of your WhatsApp account privacy by only showing your information to people you trust. This article will teach you how to control who can see your Whatsapp account information.
Posted May 10, 2018 by Sheraz Ali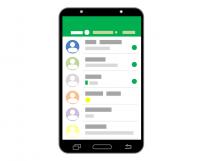 How to recover deleted Whatsapp messages? Whatsapp's delete message feature changed the instant messaging game once and for all. Now, users are able to delete a text that was never supposed to be sent to begin with. These wrongly sent messages contain vital personal revelations, from acknowledgements of love to critical secrets. No wonder, everyone is […]
Posted May 9, 2018 by Leomar Umpad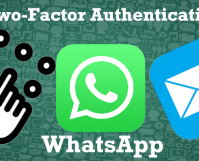 Ill-intended people will never stop to try and hack accounts for their personal gain. Increase your privacy and security be learning how to secure your Whatsapp account by adding a layer of verification. This article will teach you how to enable two-step verification process on WhatsApp.
Posted May 6, 2018 by Leomar Umpad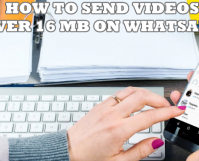 WhatsApp allows multimedia file sharing so you can easily transfer files such as videos to your friends. To keep their servers in good shape, WhatsApp needs to limit the size of the files sent to 16 MB. Files that are more than 16 MB cannot be shared over Whatsapp. The good news is that we […]
Posted May 2, 2018 by Leomar Umpad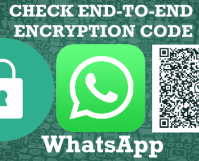 One of WhatsApp forte is its security and privacy features. WhatsApp chat messages are one of the most secure in the world with each chat message having an end-to-end encryption. Here's how to check end-to-end encryption code of WhatsApp chats.