You can take your Whatsapp messaging to a whole other level if you know the fundamentals of Whatsapp formatting. Especially, if you're running a business on the platform, it's essential to know these little tips and tricks to land a good impression on your clients. You can't just rely on Whatsapp's default font and settings if you really want to leave a mark on your customers. Unfortunately, the standard text just doesn't have what it takes to make your messages stand out. So, in this article, we will give you a comprehensive class on Whatsapp formatting 101 and teach you how to bold, italicize and monospace your Whatsapp messages, and perform many other important formatting functions with a single tap of the finger.
 How to Bold your Whatsapp Messages (With Visual Instructions)
 Okay, so we'll start with the most basic function: bold.
1.Type a Message in your desired chat.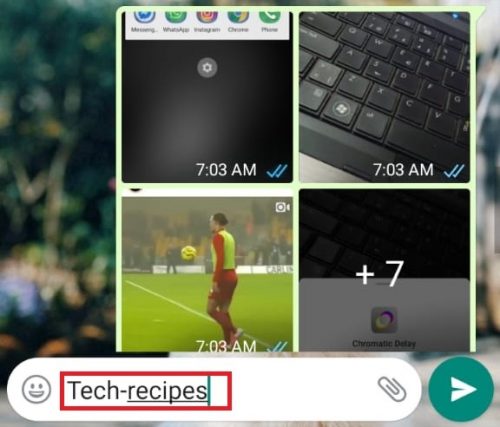 2. Add an asterisk (*) on either side of this message.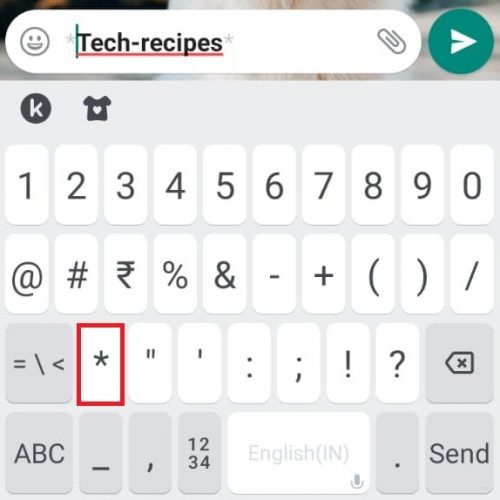 Italicizing your Whatsapp Messages
1. Again, go to your intended chat and type a Whatsapp Message.
2. Position an Underscore (_) on either side of this message.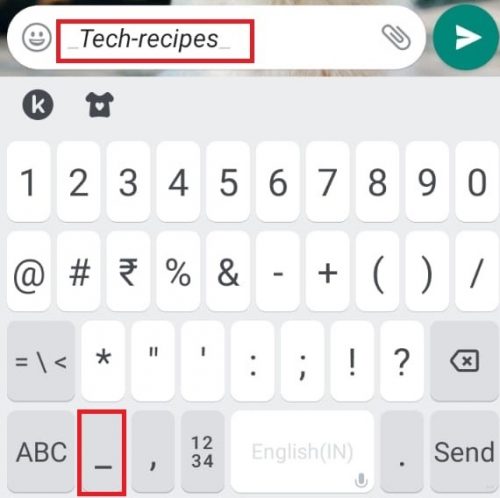 Adding a Strikethrough in your Whatsapp Messages
To add a strikethrough, simply place a tild (~) in the beginning and end of your desired text.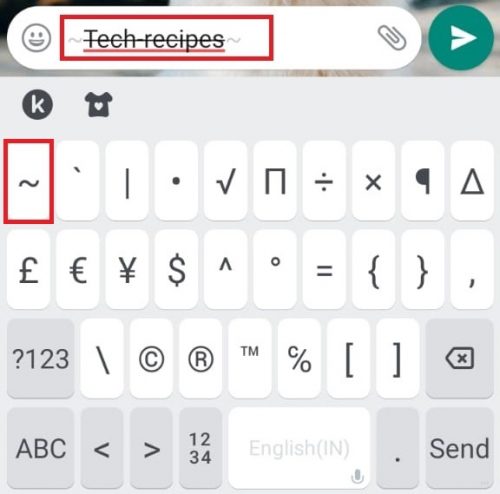 Other Important Formatting Functions
There are other formatting functions that you can perform with commanding ease. Some of them are listed below:
Monospacing your Whatsapp Messages
To monospace your messages, simply place three backticks in the same manner as above: "`text"`.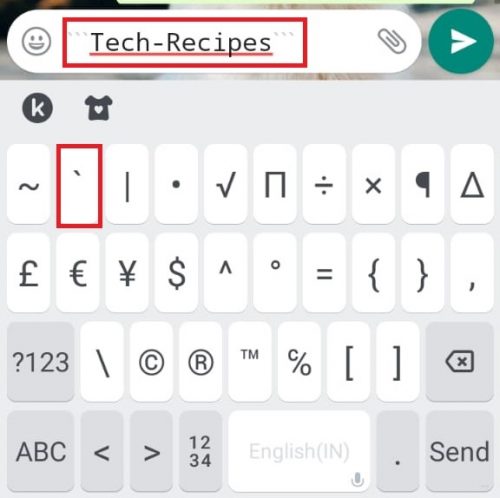 Whatsapp Formatting  for Android and iPhone Users
If you're not fond of memorizing formatting shortcuts, you can also access these formatting functions within your Android or iPhone Whatsapp app.
Here's how:
1. Open Whatsapp.
2. Open a Chat.
3. Type your message.
4. Press and hold the text you wish to format.
5. Select your preferred formatting option: Bold or Italic.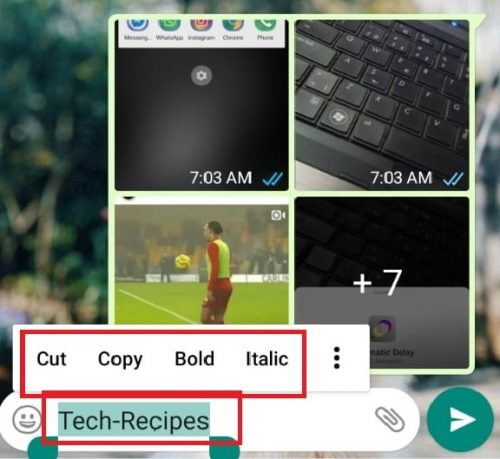 6. Tap the three vertical dots to access additional formats, including Strikethrough and Monospace.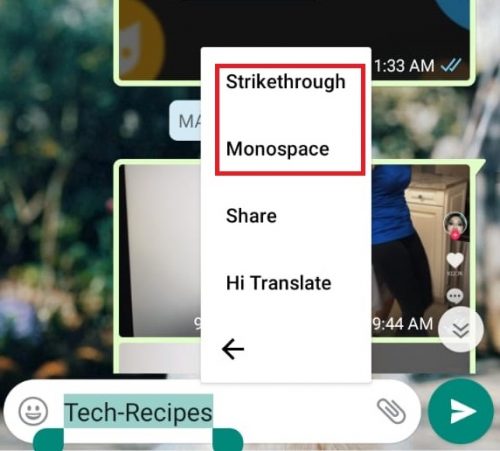 Related Whatsapp Messaging Techniques
If you're not satisfied with these formatting options and want something more, below is a selection of Tech-Recipes that show you how to tinker with Whatsapp messaging in grand style.