WhatsApp recently introduced fingerprint lock feature which has made things quite a whole lot simpler for the app's users. It is fast, convenient and secure. Now you won't ever have to worry about someone glancing over to your cellphone and getting a peek at your WhatsApp chats. Now, your WhatsApp content will be protected because launching the app itself is a protected action, thanks to the fingerprint lock feature. Before, you'd open your WhatsApp and everything would just be…right there, to put it simply. This tutorial will teach you the simple method of how to enable fingerprint lock in WhatsApp for Android.
Enabling Fingerprint Lock Feature on Whatsapp in 10 Easy Steps:
1. Open your WhatsApp.
2. Go to more.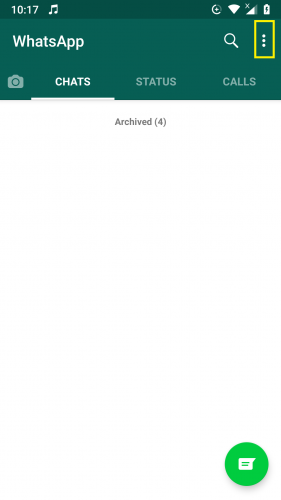 3. Tap settings.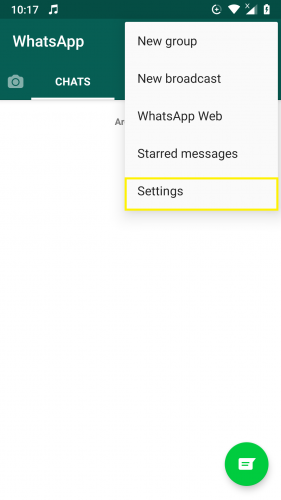 4. Go to Account.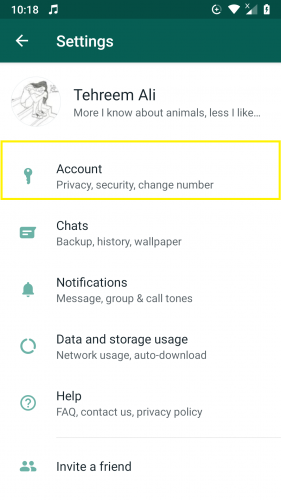 5. Tap on Privacy.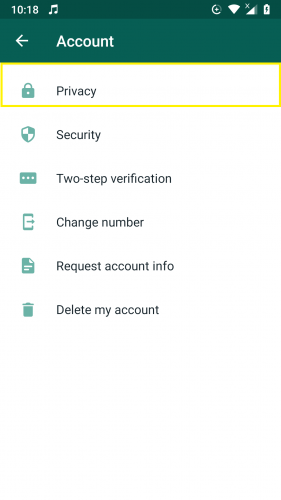 6. Scroll down till you find the option for Fingerprint Lock. Tap on it.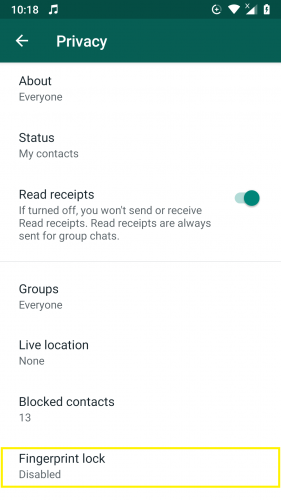 7. Turn on the feature.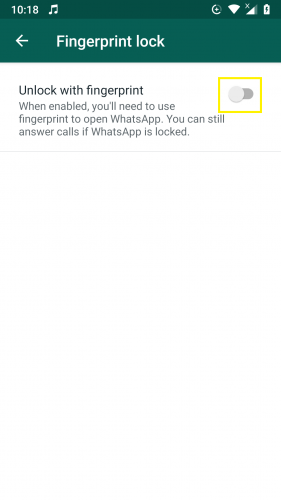 8. Tap on your device's fingerprint detector. The feature has now been enabled.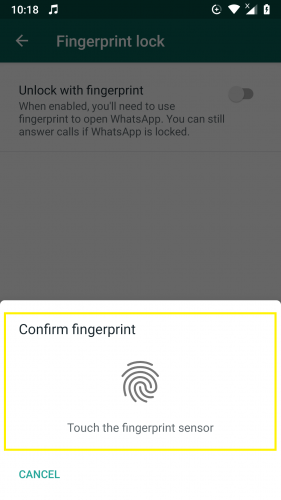 9. Set the following settings as you see fit.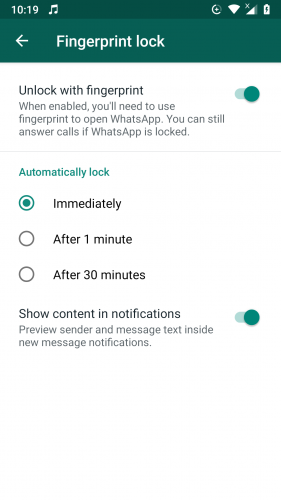 10. Follow the prompt next time you launch WhatsApp.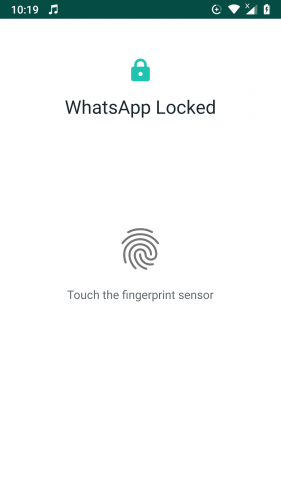 And there you! Your WhatsApp is now super secure and all it took was a fingerprint.
Remember that…
To enable this amazing fingerprint lock feature on your WhatsApp, you need to have your fingerprint (s) added into your device beforehand. You can easily add your fingerprint (s) into your Android device before you enable the feature on the app.
As soon as you turn the screen off from your device, WhatsApp will automatically lock, too. When you turn your device's screen on, the app will prompt you to unlock it via your fingerprint.
You can answer calls on WhatsApp even if it is locked.
The feature saves users trouble of having to put in a password. After much debate, the WhatsApp team considered the lock feature to have more pros than a password lock feature.
It's as simple to disable the fingerprint lock feature on WhatsApp as it is to enable it. That does not mean, of course, that your fingerprint (s) will be removed from your device, too.
As per WhatsApp app requirements, the fingerprint lock feature is only available on Android devices using a fingerprint sensor running on Android 6.0+. Unfortunately, it's not supported on devices such as Samsung Galaxy S5, Samsung Galaxy Note 4 and Samsung Galaxy Note 8.
But who knows. A while ago, no one saw WhatsApp in dark mode coming. But it is…and very soon. So the fingerprint lock feature might just be made available on other devices, too, such as those mentioned above.
Watch the Video
You can also learn about enabling this feature by watching its video.
More on WhatsApp
There are so many interesting and useful features on this app. You might find the following how-tos of the following features and settings useful:
Five WhatsApp Status Tricks that You Need to Know
Reply to WhatsApp Group Chat Messages Privately
Use Labels in Whatsapp Business App to Manage Customers
How to Create a WhatsApp Group Where Only Admins Can Message.