Posted May 3, 2020 by Sheraz Ali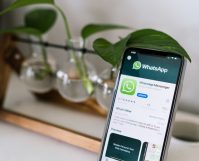 Recently, in a Facebook Live Stream, Mark Zuckerberg announced new features for a host of Facebook-owned apps. This included the feature to Whatsapp video chat with up to 8 participants. Zuckerberg's announcement comes with the hope that such integrations will help users curb the psychological and sociological impact COVID-19 has had on people. Especially, during […]
Posted March 14, 2020 by Sheraz Ali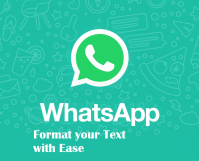 You can take your Whatsapp messaging to a whole other level if you know the fundamentals of Whatsapp formatting. Especially, if you're running a business on the platform, it's essential to know these little tips and tricks to land a good impression on your clients. You can't just rely on Whatsapp's default font and settings […]
Posted February 12, 2020 by Joudet Ahsan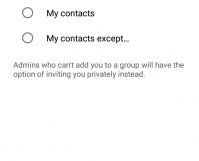 With the latest WhatsApp update, we have heard many people complain about the font size. It indeed is very bothersome. The small font size looks like a medium. But you have got to read the new cool features that they added. The best new feature is to Restrict and Allow People to Add You to […]
Posted December 6, 2019 by Sheraz Ali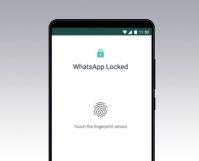 WhatsApp recently introduced fingerprint lock feature which has made things quite a whole lot simpler for the app's users. It is fast, convenient and secure. Now you won't ever have to worry about someone glancing over to your cellphone and getting a peek at your WhatsApp chats. Now, your WhatsApp content will be protected because […]
Posted November 13, 2019 by Joudet Ahsan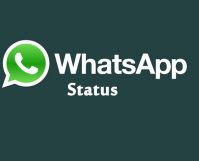 They say that every Whatsapp status is a silent message for someone. Sounds true to me. Whatsapp statuses are the most fun time-pass ever. Now Whatsapp statuses might not be as fancy as Instagram but Whatsapp users are more than Instagram so it's a win-win. This Tech-Recipe will present you with Five WhatsApp Status Tricks […]
Posted September 30, 2019 by Joudet Ahsan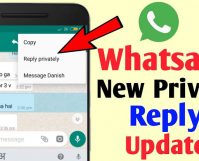 Imagine, you're talking in a WhatsApp group and you need to give your friend a quick heads up about something. In this case, Whatsapp provides an option. You can simply reply to that text in private chat. Whatsapp allows you to Quote your friend's message and reply to that in private chat.
Posted September 24, 2019 by Joudet Ahsan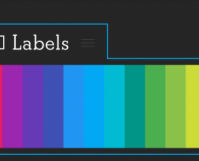 WhatsApp Business app is the new business interactivity application. This app is for small businesses. The idea behind this app is to allow businesses and customers to communicate through more intimate ways. Whatsapp is used by billions around the world and comes preinstalled on most new phones. So there's no better app for business communication […]
Posted September 22, 2019 by Joudet Ahsan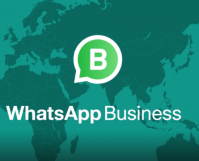 Whatsapp inc. has already marketed a separate version of WhatsApp for business. So if you're taking business orders on WhatsApp, you have a separate platform to work on. This Tech-Recipe is dedicated to Whatsapp Business App.
Posted August 23, 2019 by Joudet Ahsan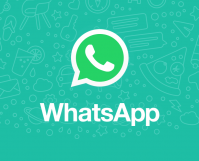 Whatsapp is the worlds most frequently used messaging app. Whatsapp groups are maybe the busiest places on the planet. You can join world-famous groups through online invites. But continuous posts from such groups get annoying and you ultimately have to leave the group. Tech-Recipes is here with three amazing Whatsapp settings that will help you […]
Posted August 7, 2019 by Joudet Ahsan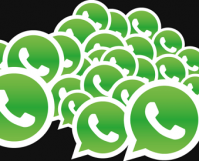 Whatsapp is a cross-platform messaging app owned by Facebook. Over 1.5 billion people around the world use WhatsApp. It is the most used messaging app. Interestingly enough, WhatsApp is the third most downloaded Android app in the world.  Tech-Recipes is here to present a simple tutorial on How to Create a Whatsapp Group where only […]
Posted July 24, 2019 by Joudet Ahsan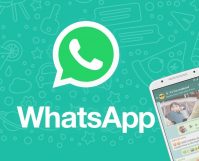 In this Tech Recipe, we are going to show you to use one whatsapp account on two different devices. Furthermore, we will outline a step by step process to help you install and successfully receive your whatsapp messages on as many devices as you want.
Posted July 23, 2019 by Joudet Ahsan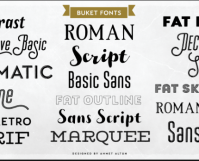 Are you bored with the same old font of WhatsApp? Do you want to send an impressive message to your best friend, mom or someone else and make it look like you mean it? Tech Recipe has come up with a tutorial on How to write stylish WhatsApp Messages. We will show you an amazing app […]