Due to lack of proper LMS in many schools, colleges and universities. Conducting online education is quite strenuous. If you too are receiving your child's school and homework on Whatsapp, then this Tech-Recipe is crucial to you. Bear with me to find out how you can properly manage Whatsapp. The best way is to keep all documents in one place. Download Whatsapp Documents in Laptop and make proper schedules.
Work for teachers has gotten a lot easier with COVID 19. Apparently all they need to do is to upload the documents. The rest is up to the parents. You can say that the workload has shifted from teachers to parents. COVID 19, has turned the world upside down.
Between all this, we should not forget how much of a blessing Whatsapp is. The only problem that Whatsapp faced is misleading information about COVID 19 spread via it. WhatsApp is private and end-to-end encrypted, which is a boon for security but makes it a particularly potent breeding ground for misinformation, as there's no way to see the content of messages. Whatsapp has tried to counter this problem by limiting the forwarding to 5 persons at a time.
Is Whatsapp an effective tool for E-learning
According to MVP Journal of Medical Sciences, Vol 4(1), 19–25, January-June 2017 in their study of "Effectivity of E-Learning through Whatsapp as a Teaching Learning Tool". They conclude their study as follows
High infiltration of Smartphones has initiated growing use of WhatsApp for groups of teachers and their students to support the learning process by allowing direct access to lots of online resources. Combination of medium like videos, pictures and voice notes along with constant availability of facilitator and learning anytimeanywhere, has made WhatsApp a new and convenient tool for teaching learning activity.
Now that it's clear that Whatsapp is not the most inefficient way to conduct online learning. Let's get back to the topic.
How to Download Whatsapp Documents in Laptop
Let's assume you have been receiving a bunch of pdf, word documents from your child's school group. There are two problems that can occur. The first one is that you have so many documents with no organization. You have to scroll up a thousand messages to get to the document. Secondly, you are running out of memory card space.
Let's solve both of these problems
Step-by-Step Solution
You don't have to scroll all the way up to read your document. All you need to do is to follow the following steps.
1. Go to Whatsapp.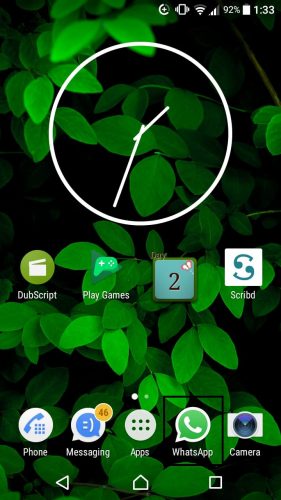 2. Go to the group or conversation that has the documents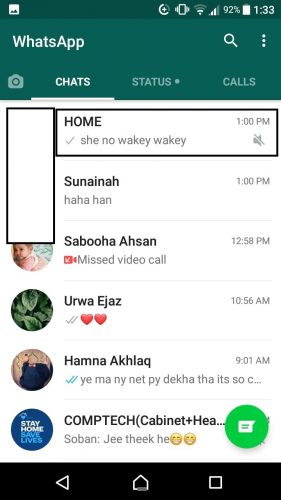 3. Click on the group icon.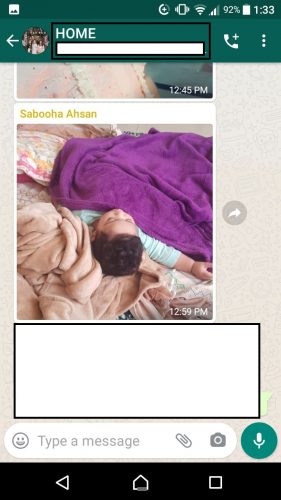 5. Click on "Docs"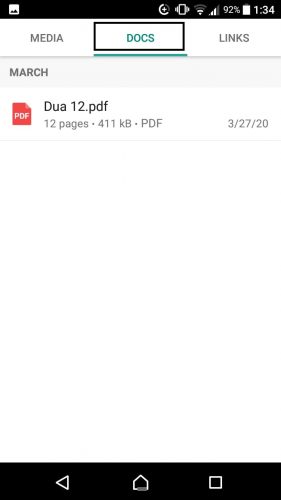 Now to download your documents on your phone, all you need to do is to connect your phone to your laptop/PC. You can find out about the rest in the next Tech-Recipe.
For Now Checkout other Whatsapp Tech-Recipes
How to Unmute Someone on Instagram — Regain Access to their Posts
How to Enable Dark Mode in Whatsapp in Easy Steps
Reply to WhatsApp Group Chat Messages Privately
How to Install WhatsApp Business App for Marketing and Business