Aside from muting Instagram stories, you can also unmute someone on Instagram as a whole. Maybe, you had a quarrel with a friend, which filled you with disgust or shame, whenever you saw their post appear on your feed. Maybe it's because of something else you choose to zip their Instagram lip. Whatever the reason, you can always bury the hatchet and reverse your decision. This Tech-Recipe will teach you how to, in simple steps, and with visual instructions.
Unmuting Someone on Instagram ( Follow Back a User's Posts)
1. Open your Instagram App.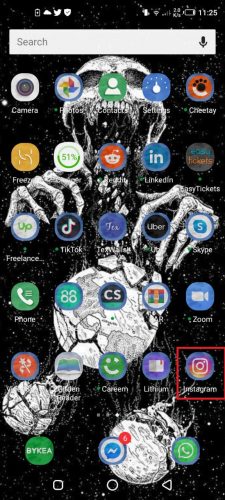 2. Head to the User's Profile you want to unmute.
3. Underneath their bio, click the down arrow beside "following". You will find it beside the message button.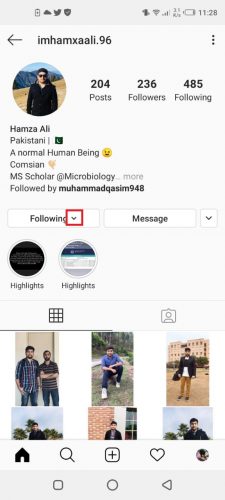 4. Tap Mute from the drop-down menu.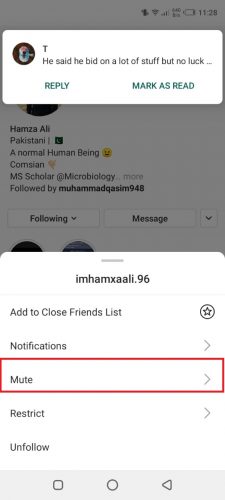 5. Swipe the posts bar, until it turns blue.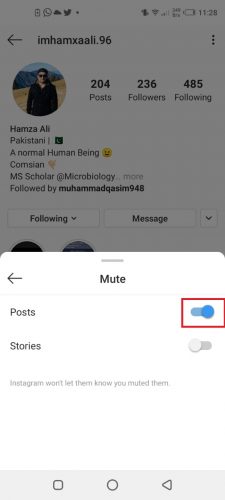 And that's it! you have successfully unmuted a friend on Instagram.
Important Things to Know about unmuting Someone on Instagram
Unmuting someone's post on Instagram is different from unmuting their stories. You have to keep the difference between the two in mind. While you can restrict an Instagram user in both ways, this tutorial specifically deals with unmuting posts.

If you choose to unmute someone's stories, the red ring which appears on the user's profile picture whenever he uploads a story will start to show.

There's also the option unmute a conversation with another user. For that, you have to first open your Instagram DM's with the user in question. Then, you have to tap and hold and wait for a popup window to open, which will give you the option to mute your conversation.
Frequently Asked Questions
How do I unmute someone on Instagram in the 202o update?
The above tutorial has been written keeping in mind Instagram's latest updates. If you have the latest version of the app on your phone, these instructions will work. If they don't you can always reach out to us in the comments, or check Forbe's article on Instagram's launch of the mute feature for further guidance.
Will I find out if someone mutes me on Instagram?
Unfortunately, Instagram has strict privacy controls. Unless the users tells you themselves, you will have no clue as to whether they've muted you or not. However, there are certain things that can uncover this mystery. For instance, if a user appears to always not appear in your "stories viewed by" list, or his Instagram posts have abruptly disappeared from on your feed, then there's a possibility he's been sentenced you to eternal mute.
Related tech-Recipes
An established copywriter, with a longstanding experience in a vast array of industries, including but not limited to spirituality, technology, cannabis and travel.