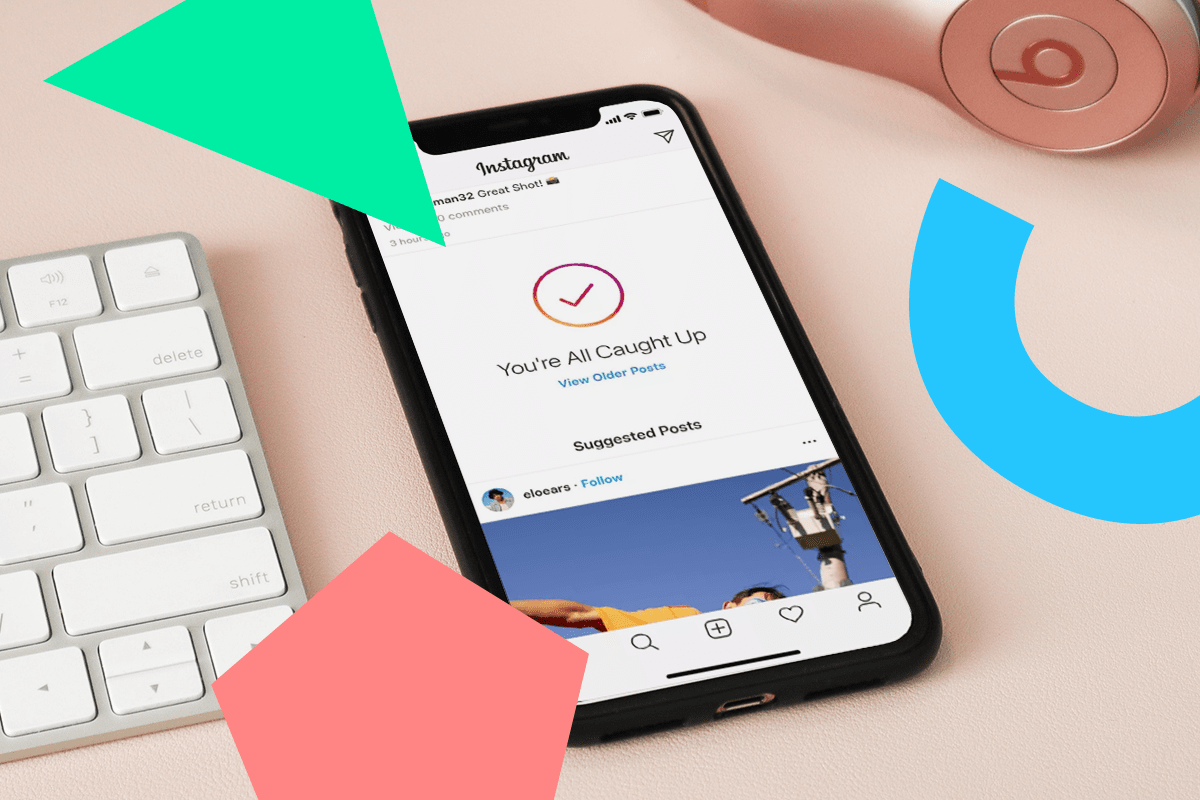 Instagram introduced the Suggested Posts feature back in May 2020. The reason, it claimed, for rolling out this feature the general public has grown to dislike, is to help the platform drive user discovery and engagement. Even though it seems to be fulfilling that purpose for the social media giant, it is not so much adored by IG users. The big question now is, how to remove remove suggested posts on Instagram. Well, you can't. It seems a permanent feature, no matter which tricks you deploy to get rid of it. However, keep reading to find out the few alternatives to permanent removal of the feature.
Temporarily Removing Suggested Posts on Instagram:
This method requires you to manually select posts the likes of which you don't want suggestions for. However, as one can tell right away, this is a tedious method. And it still doesn't turn suggested posts feature off permanently. Nonetheless, to remove suggested posts individually and manually:
1. Go to any post under Suggested Posts on your Instagram.
2. Tap on the 3 dots icon on top of the post you wish to remove.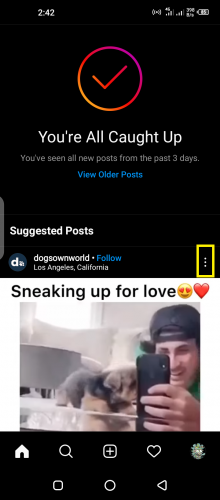 3. Tap on Not Interested.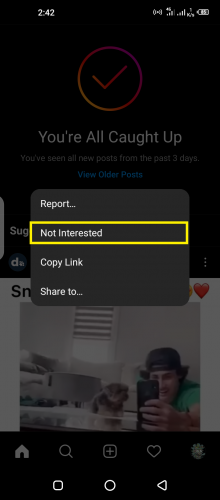 4. Wait for the notification.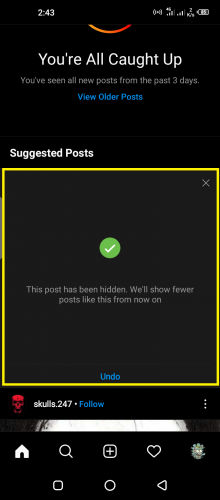 5. Tap Undo right away if you have a change of mind.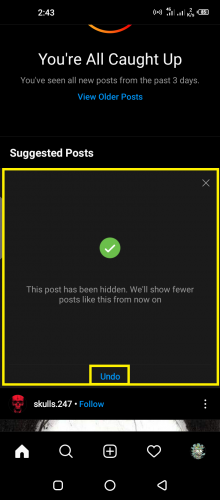 To stop Instagram from showing you posts of a certain category (such as movie memes), you would have to repeat these steps for just one post falling under that category. Instagram will remember your choice and won't show you posts of similar category from there on out.
Despite this method, the Suggested Posts feature will not be turned off nor the section disappeared from your Instagram feed. To do that, check out the permanent solution below.
Turning Suggested Posts Feature off Permanently:
To accomplish this, you will have to install an older version of Instagram, one in particular that has every other updated feature, except Suggested Posts feature. This old version is Instagram version 151.0.0.23.120. To begin:
1. Carry out the steps mentioned in the above method.
2. Download old version of Instagram (version 151.0.0.23.120) from original APK store.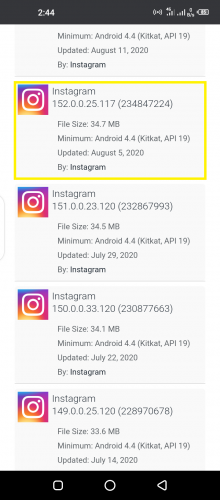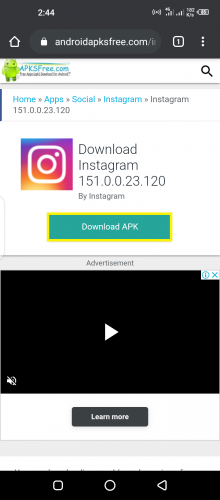 3. Uninstall the already installed (newer) version of Instagram from your device.
4. Install the version you just downloaded from the link in your downloads.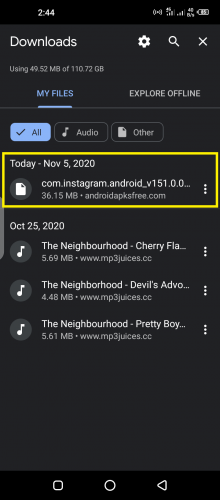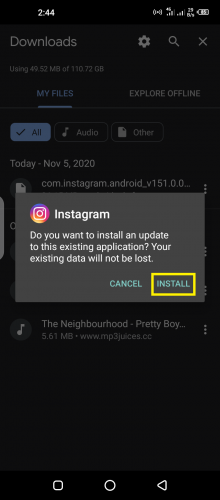 5. Log in to the newly installed Instagram.
6. New post suggestions will not be present on your feed now.
As of yet, there is no way to find out how to remove remove suggested posts on Instagram for good in the latest app version. The one and only flip side to this method, though, is that this is an old version. That means every now and then, your device will be receiving the update notification from app store to update Instagram app.
So, as long as you're okay with using this old version while simultaneously ignoring the annoying update reminders, this solution will work just fine.
More on Instagram
How to Add Lyrics to your Instagram Stories – the Instagram Karaoke
Unmute Someone on Instagram — Regain Access to their Posts
Watch an Instagram Live Stream on your Desktop/TV
How to Use and Browse Instagram Effects in Easy Steps