With the latest WhatsApp update, we have heard many people complain about the font size. It indeed is very bothersome. The small font size looks like a medium. But you have got to read the new cool features that they added. The best new feature is to Restrict and Allow People to Add You to a Whatsapp Group
Before it was different. Anyone outside or in your contact list could add you to the group. Which was pretty annoying.
Some people used to mischievously add people to groups and exit themselves. I have done it, it was kind of fun. But the fun is over. Now you can restrict contacts from adding you. There are 3 options, you can allow everyone to add you. You can allow only your contacts to add you to a group or you can restrict some of your contacts to add you to a group.
How to Restrict and Allow People to Add You to a Whatsapp Group
Step-by-Step Procedure
1. Go to your WhatsApp app. It isn't gonna go itself.
2. Now go ahead and click the list menu option. The three linear dots
3. Click on settings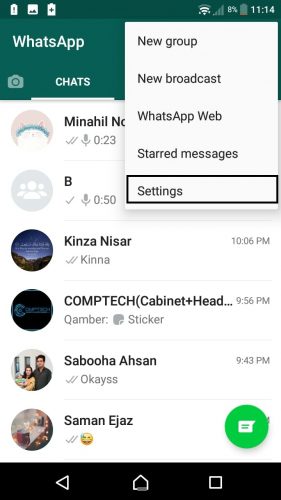 4. Click on account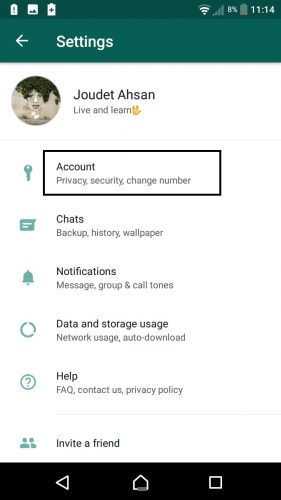 5. Hit privacy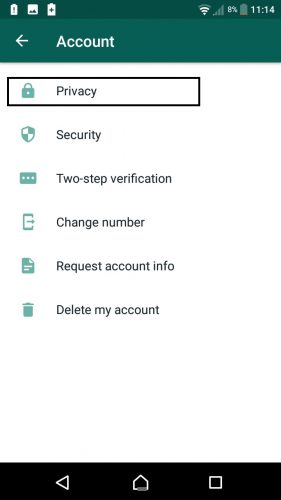 6. Click on groups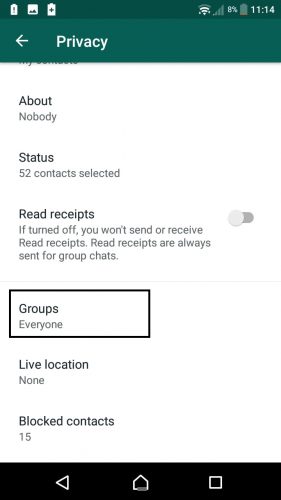 7. Now choose and allow or restrict people from adding you to a WhatsApp group.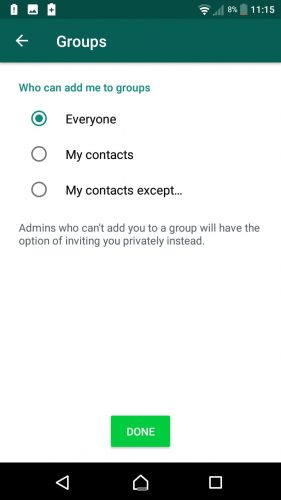 Other updates in this WhatsApp version:
– Added call waiting for support so you can choose to accept an incoming WhatsApp call while you're already on another call.
– You can now require a fingerprint to unlock WhatsApp. Tap Settings > Account > Privacy > Fingerprint lock and enable Unlock with fingerprint.
– Fixed an issue that caused a fast battery drain on some devices.
Checkout these tech-recipes
Five WhatsApp Status Tricks that You Need to Know
How to Install WhatsApp Business App for Marketing and Business
How to Perform Three Most Useful Whatsapp Group Settings.
Share Live Location On Whatsapp
How to Create a WhatsApp Group Where Only Admins Can Message.