Using Whatsapp on mobile data is very different from using it on wifi. There's a lot more restriction on mobile data. You have a few MBs. Depending on the type of data you are receiving, the free-range use of Whatsapp can cost 50-100 MBs of data an hour. Depending on the type of data you are receiving. In this tech-recipe, you will learn to Save Mobile Data When Using Whatsapp.
WhatsApp is the most sought after messaging application that has revolutionized the messaging app market. During this pandemic, Whatsapp is believed to be life-saving. People are in quarantine but still connected to their loved ones through this app. Online classes to office team meetings take place on WhatsApp.
People in far off places where even wifi is not available are using WhatsApp through mobile data packages. But we all know how mobile data packages work. They are always beneficial to the service provider. Especially internet packages are very costly.
Whatsapp app takes care of that. Just for fun just check out how much data your Whatsapp uses. I bet it will be your most data consuming app. Follow this tutorial to check your Whatsapp data usage.
How to Check Whatsapp Data Usage
Now how do you optimize data usage of your Whatsapp app? Here are a few things that you can do to save yourself a few MBs.
How to Save Mobile Data When Using Whatsapp
Step-by-Step Tutorial
1. Go to Whatsapp (the Most absurd step..why would you wanna do that 😉 )
2. Click on the top-right menu button.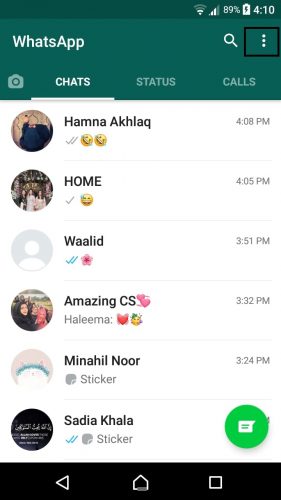 3. Hit "Data and Storage usage"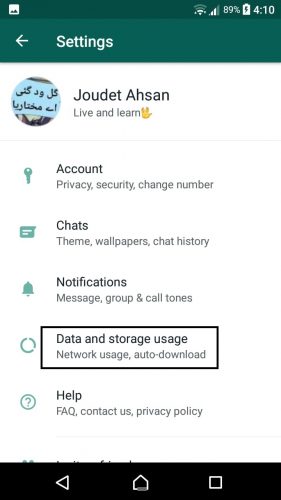 4. Click on "Low data usage". This will reduce call data consumption, we have tried it, it really does not affect the quality that much but does save a few MBs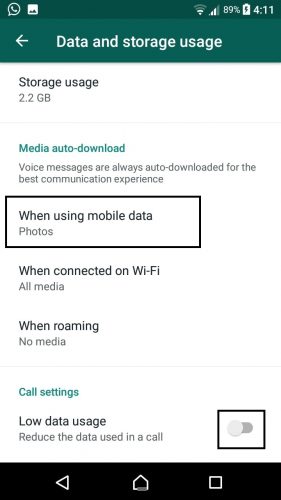 5. The next thing is to click on "When using mobile data". Check out the above image.
6. It is advisable to click on pictures only, even better to uncheck all. Audio and videos take most data, so clearly you need to uncheck those this way on mobile data audios and videos will not auto-download. So when you are near wifi you can click and download.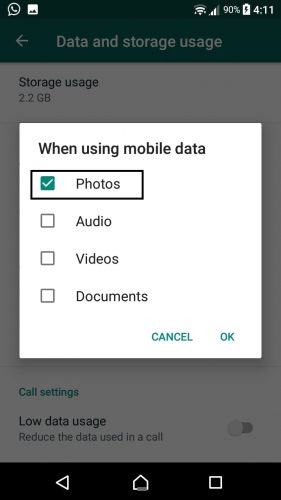 Check out these Tech-Recipes
How to Record your WhatsApp Calls Using a Third-Party App
How to Download Whatsapp Documents in Laptop(Part 2)
Whatsapp Group Video Chat with up to 8 Contacts
How to Stop People from Adding you to Whatsapp Groups