Just like Facebook's reactions to posts, Pinterest now lets you do the same thing on pins. You can react to pins in the form of giving a pin a cheer, smiley, or some other emoji. The react feature is available for videos, too. However, it is only present for pins that are in group board(s). You can learn all about group boards in this guide. You will also understand how to react to pins on Pinterest (updated) for Android, here.
Reacting to Pins on Pinterest (Updated) for Android:
1. Go to your Pinterest account.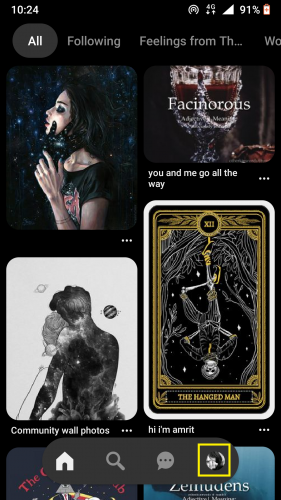 2. Select a board.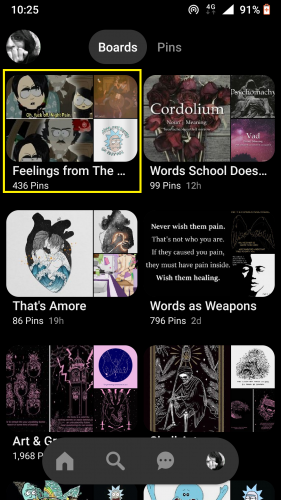 OR you could directly go to Pins and choose a pin from there.
3. Tap and hold a pin with the React feature below it.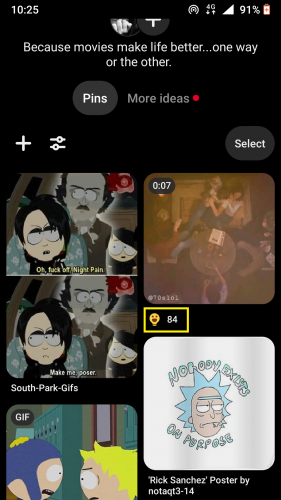 4. Select React.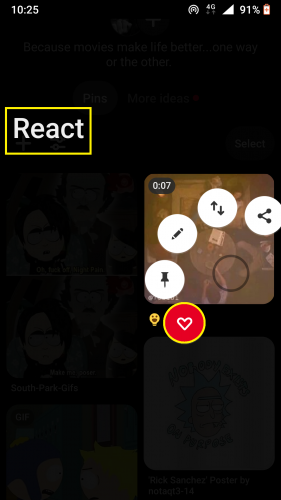 5. The like reaction is automatically set.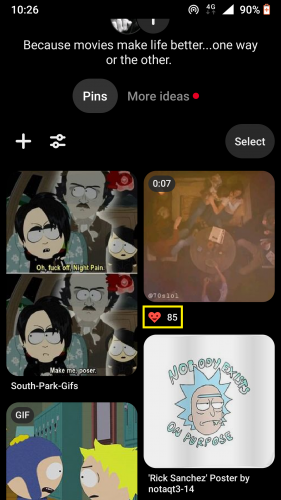 6. To change reaction, go to the pin.
7. Tap on the React icon below the pin.
8. Select the desired reaction from the list of emojis.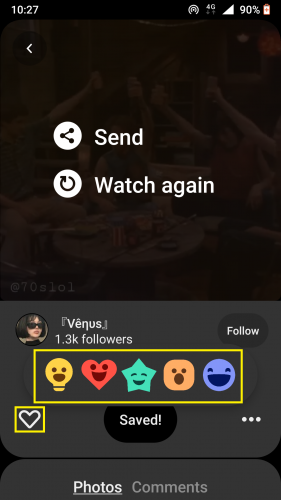 9. Wait for the reaction to be updated.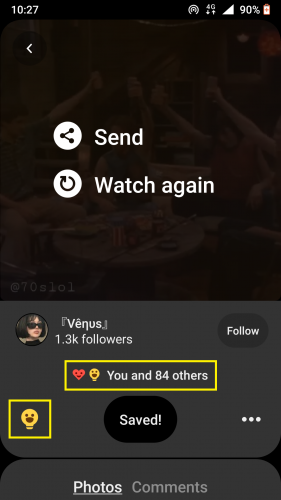 10. To un-react, tap the heart icon again.
11. You have now un-reacted to the pin.
12. Wait for the setting to be saved.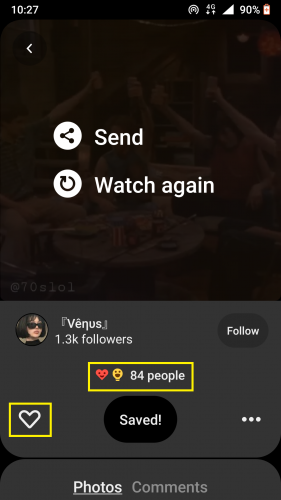 Now you know how to react to pins on Pinterest (updated) and let everyone how you feel about the pin.
Before Reacting to a Pin, Remember…
…that the react feature is only available on group board pins. And what are group boards again? They are person boards, except that their creator has invited other collaborators (other Pinterest users) to join in. Hence the 'group' board. You cannot simply follow a group board. You have to send a request to join it; if you haven't already been sent an invitation to join, that is.
Furthermore, you get to see others' reactions to a pin. You simply tap on the number of people appearing next to a reaction below a pin and you're redirected to a list of Pinterest users and their reactions specific to that pin.
Lastly, to know whether a board is a group board or not, you need to check out its display image. If it is a collection of images, it means that the board is a group board. And the images are of the different Pinterest accounts in that group.
Frequently Asked Questions
1. Can I react to an un-saved pin?
Absolutely. Un-saved pins appearing on your Pinterest feed have the react feature appearing right below them.
2. Is there a separate section I can see all the pins I've reacted to?
3. Unfortunately, no…not yet, anyway. So, be sure to save a pin you have reacted to and would like to visit again.
4. Will a group board owner be notified when I react to their pin(s)?
Yes.
What reactions are there?
Like, smile, thank you, great and a wow are the main reactions available on pins.
More on Pinterest