Many people simply don't want the other person to know that they have read their messages. While this may be due to different personal reasons, the end goal remains the same. Fortunately, there are ways you can read Whats app messages secretly.
The problem with Whatsapp messages is that whenever they are read a blue tick appears besides them. This suggests that the receiver has read the message and there's no way you can take back what is said.
There are times when you don't want the other person to know that you've read their message. You want to stay hidden, while at the same time being aware of your Whatsapp activity. Engaged in almost a "Whatsapp like Stealth Mode".
Surprisingly, there are many ways you can read Whatsapp messages secretly without notifying the sender.
In this article, we'll discuss these and make you the Whatsapp Ninja you want to be.
Reading Whatsapp Messages Secretly
Method 1: Turning on Airplane Mode
This is the easiest option on the list. The best part: you might already be familiar with it. All you have to do is activate airplane mode on an Android phone or switch to flight mode on iPhone before reading a Whatsapp message and you're good to go. Here are the step-by-step instructions:
1. On your home screen, swipe down from the top.
2. Tap the airplane icon.
3. Go to Whatsapp.
4. Read your intended message.
5. After you're done reading the message, swipe down on your home screen again.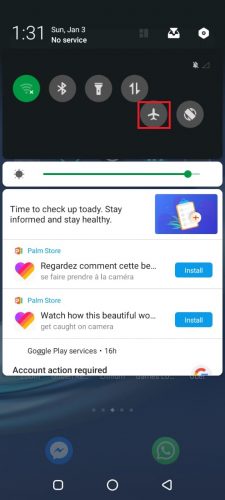 6. Tap the airplane icon once again to disable airplane mode.
What the airplane mode does is disable your wifi so that your online status become invisible to the sender. A handy trick you can use in various conditions!
Method 2: Disable Whatsapp's Read Receipts
The second option is also really easy to set up. By disabling read receipts in Whatsapp settings, you can easily read messaged without anyone knowing. However, this feature comes with a drawback: you will not know if someone else has read your messages as well. So, it's like a win lose situation.
1. Open Whatsapp.
2. Tap the three dots on your top-right.
3. Select Settings from the drop-down menu.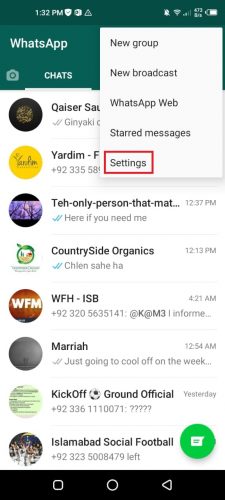 4. Go to Account>Privacy.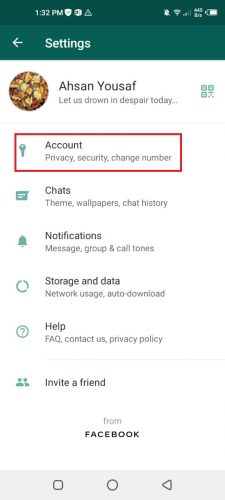 5. Toggle Read Receipts off.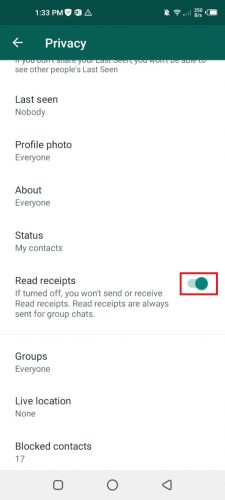 Method 3: Use the "Unseen App"
There are also highly effective third party apps you can use to read Whatsapp messages secretly. One of the best one we have is the unseen app. It's available on the Play store on and is really easy to navigate. Here's how you can set it up:
1. Download and Install the unseen app from Google Play Store.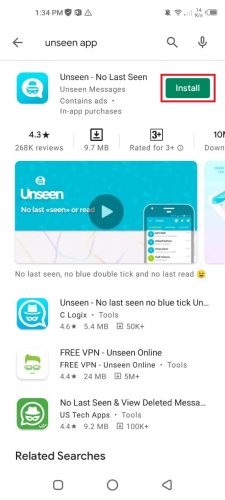 2. Open the App.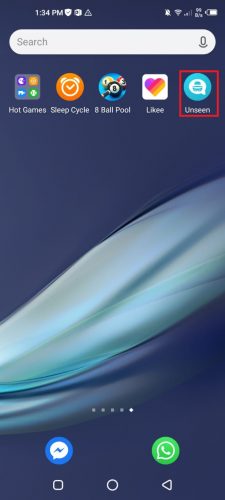 3. As soon as the app opens, select OK to provide notification access to the app.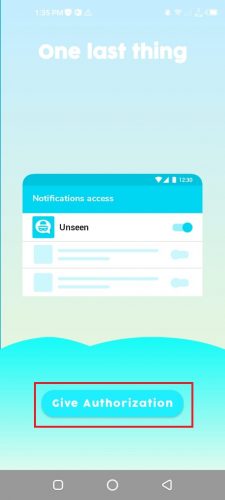 4. Then, the notification access screen will pop up. Here's toggle on the dial adjacent to "unseen".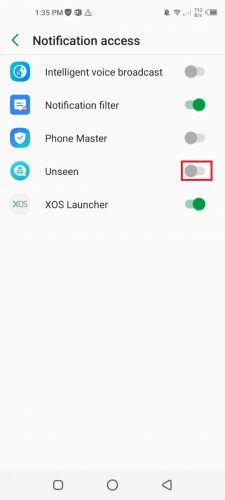 5. In the next window, tap Allow, and you're done.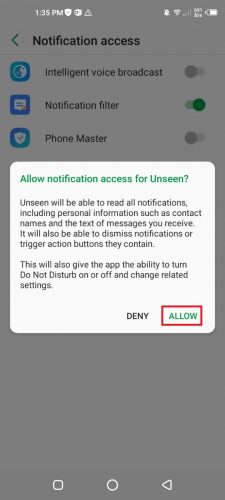 Now, you can read your Whatsapp messages within the app without having to worry about blue ticks or any of those things for that matter.
These are all the ways you can read your Whatsapp messages secretly. If you want to share more, shoot away in the comments section. We'd love your input!
Related Tech-Recipes