Saving your messages is one of the useful feature any messaging app can offer. In fact, it's kind of become a must-have in every messaging platform these days. Important messages, videos, images, documents…you can safely keep a record of anything and everything that's important to you and retrieve it anytime you want. WhatsApp lets you save your chats-including/excluding media content within those chats-as text files in your Google drive as well as lets you share them to WhatsApp contacts. Saved WhatsApp chats are called a back up. So, learn how to save WhatsApp chats (in Android) and never lose precious data ever again.
Saving WhatsApp Chats – Method 1
1. Open WhatsApp.
2. Go to more icon.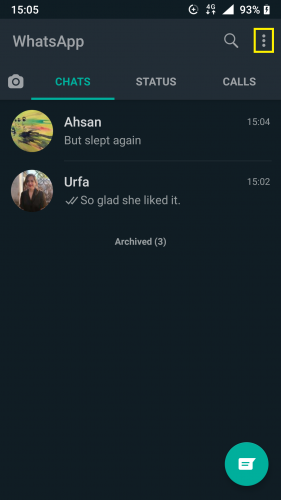 3. Tap on Settings.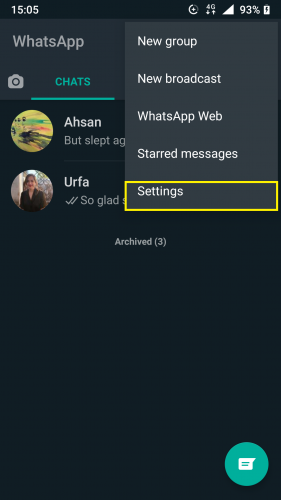 4. And then tap on Chats.
5. Scroll down and tap on Chat backup.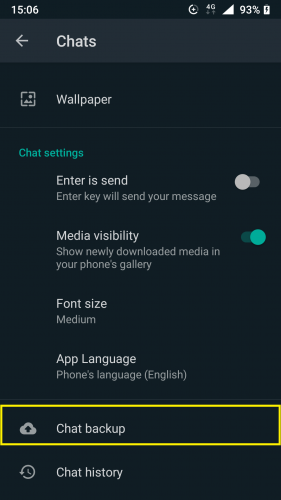 6. Tap on BACK UP if you've already saved past chats and want to restore them in WhatsApp.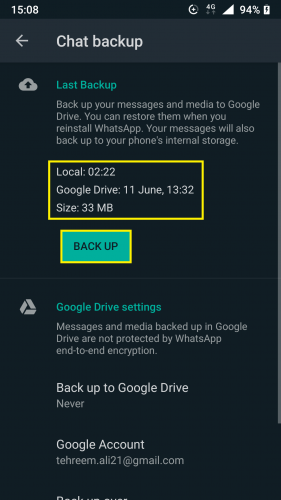 7. Set back up settings as needed.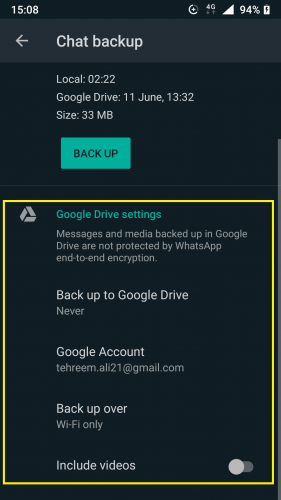 8. Tap on BACK UP.
9. Wait for back up to finish.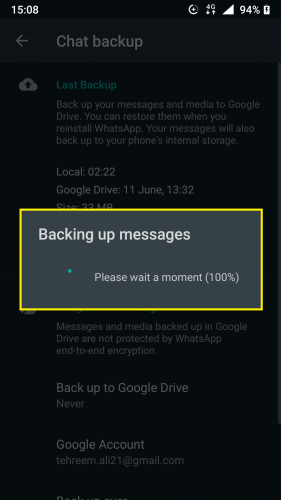 10. To save already existing chats, set back up settings > BACK UP.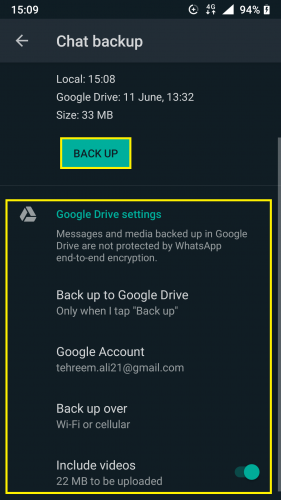 11. Wait for new back up, with updated settings, to finish.
The next time you log in to WhatsApp and it asks you for a back up of your saved chats, this back up will show, retrieved by WhatsApp from the Google drive account you saved it to. When the back up finishes at the time of log in, your saved chats will appear as you left them.
Saving WhatsApp Chats – Method 2 (direct method)
1. Follow steps 1-4 from above.
2. Tap on Chat history.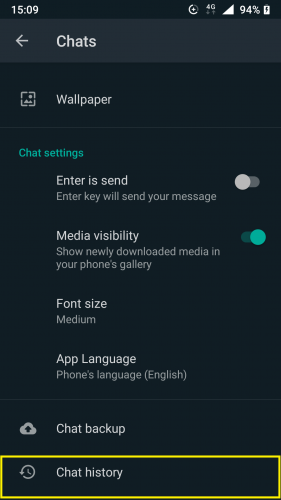 3. And tap on Export chat from there.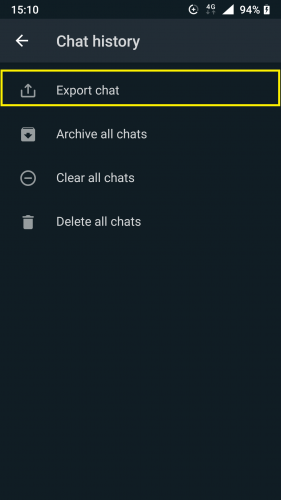 4. Choose chat to save.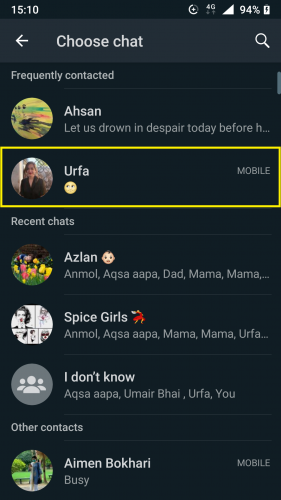 5. And choose how you want it saved.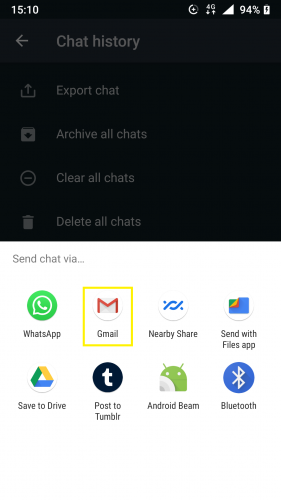 If you select WhatsApp from here, you will be asked to share chat to another contact. But if you want to save this chat in your Google drive/Gmail account, simply choose Gmail in this step.
NOTE: Through this method, you can only save individual chats; one chat at a time.
Saving WhatsApp Chats – Method 3 (shortcut)
1. Open WhatsApp.
2. And the chat you wish to save.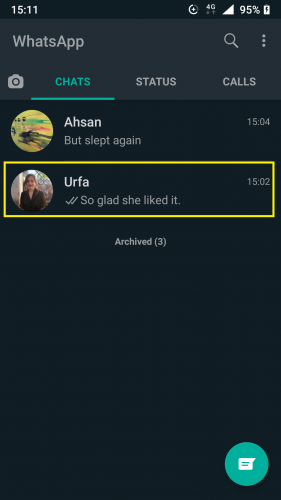 3. Tap on Settings.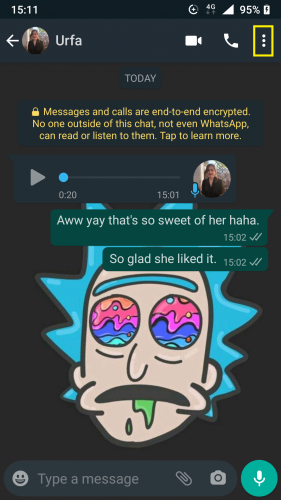 4. And select More >.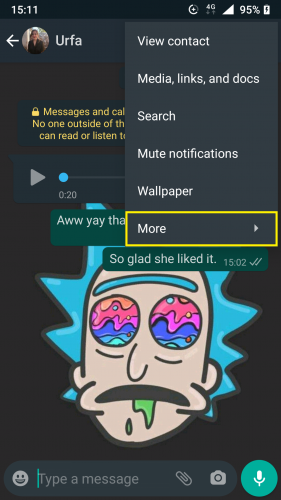 5. Tap on Export chat.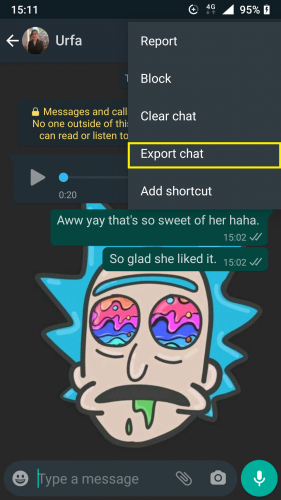 6. Select where you want to save chat.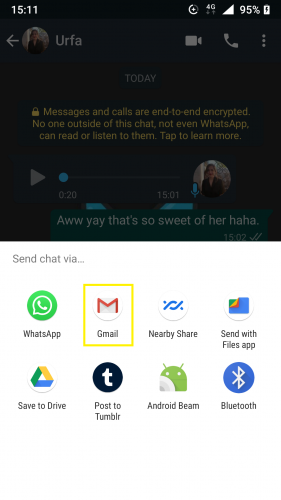 Same as method 2, this method also lets you save one chat at a time. If you have multiple chats and want to save all of them all at once, you can do so with a single tap by following method 1.
In case you're saving your chats to email, type in required fields > send. The saved chats will be present in your email account in the form of a .txt file.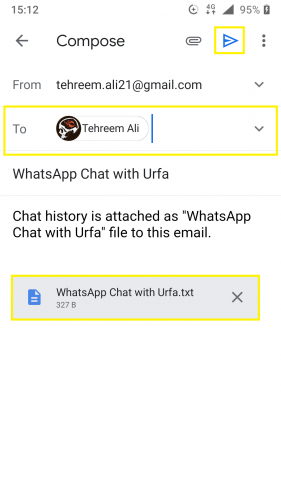 Last but not the least, the Google drive settings can be changed anytime for when, where and how chats are backed up.
More on WhatsApp
Change Your Background on WhatsApp
How to Find Someone on WhatsApp  
Reset and Share Your WhatsApp QR Code (Latest Update)
Scan WhatsApp QR Code to Add Contacts (Latest Updates)