Whatsapp is a cross-platform messaging app owned by Facebook. Over 1.5 billion people around the world use WhatsApp. It is the most used messaging app. Interestingly enough, WhatsApp is the third most downloaded Android app in the world.  Tech-Recipes is here to present a simple tutorial on How to Create a Whatsapp Group where only Admins can Message.
WhatsApp groups can be a big mess. A simple example, anyone can relate to is family groups. Everyone has to post. And if miraculously, someone posts something important the message gets long lost in useless posts. There are groups in which important messages, information, news, and announcements are to be made. In such groups, non-admin member posts are not required.
Whatsapp offers this new feature in which you can disable messages from non-admin members. So, only admins can post and the rest can only read. Such WhatsApp groups are very useful. You don't have to scroll through a bunch of messages to reach the message that you actually wanted to read. For-Example parents and teachers at schools, non-profit organizations, community centers, etc.
This setting has allowed a new way of one-way updates, so instead of signing up for SMS alerts, businesses can promote their products by creating these Whatsapp groups. This is a huge leap forward in affiliate marketing.
How to Create a WhatsApp Group Where Only Admins Can Message.
Step-by-Step Procedure
If you want to disable non-admin messages in an already created WhatsApp group skip step 1 to 5
1. Open Whatsapp.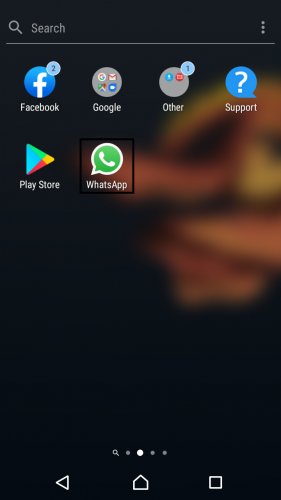 2. Open list menu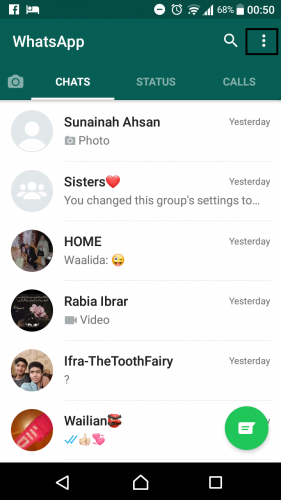 3. Click on "New Group"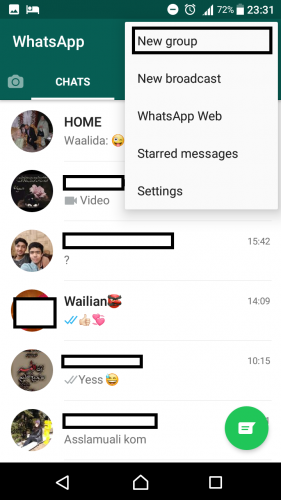 4. Add participants to your group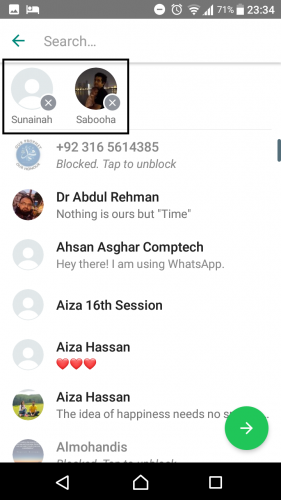 5. Name the group and click the tick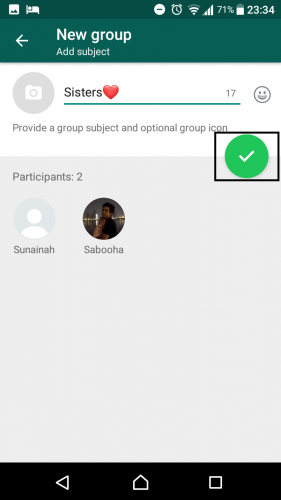 6. The group is created. Now click on the top

7. Hit "Group Settings"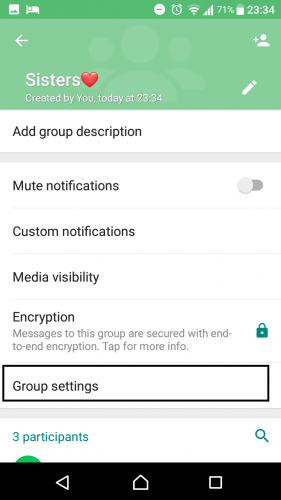 8. Click on "Send Messages"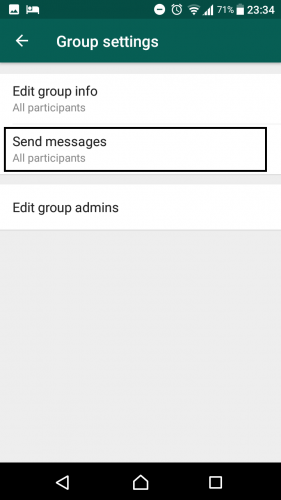 9. Click on "Only Admins"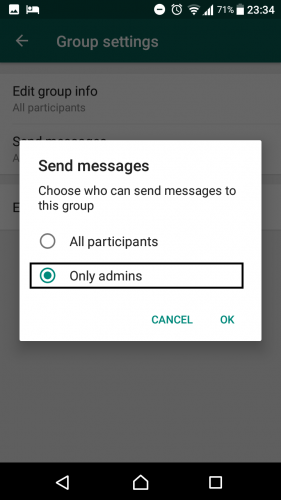 10. There you have it a group where only admins can send messages. This is how the group looks like on a non-admin members phone.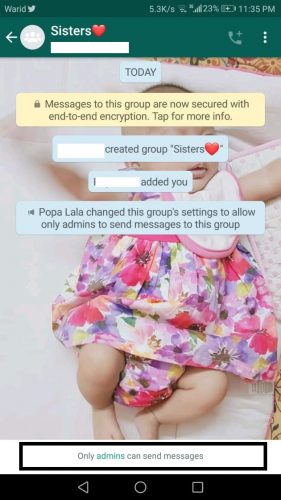 For other WhatsApp tutorial
Use one WhatsApp account on two different devices