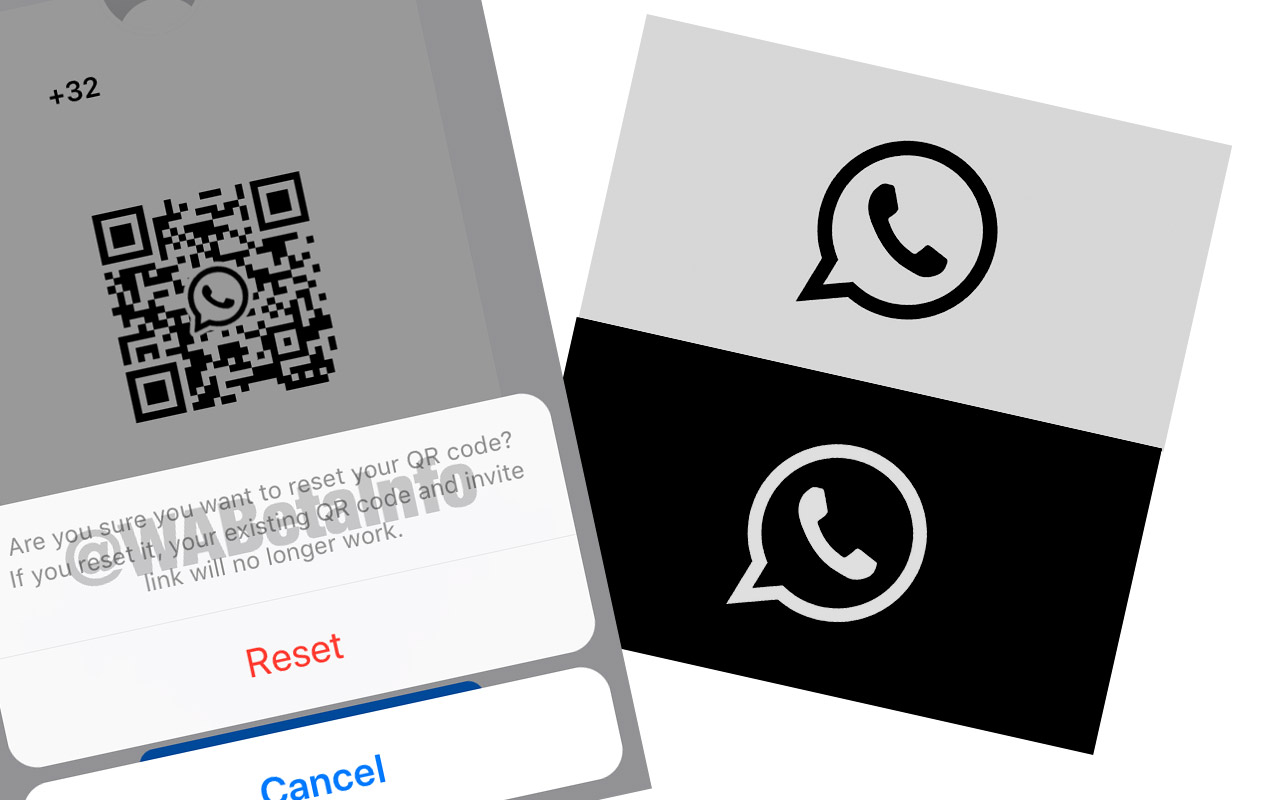 WhatsApp recently rolled out the adding contacts via QR code feature, a feature it had been testing since March/April of this year. The feature, having passed the testing phase successfully in the app's most recent updates, saves users from the hassle of adding a contact in their phone book to send a single message. Instead, it lets you message and add contacts with just one thing: a QR code. Every user has their own QR code on WhatsApp now, accessible from account settings. Learn how to reset and share your WhatsApp QR code (after the latest updates) so others can add you as a contact easily.
Resetting your WhatsApp QR Code
The need for resetting your WhatsApp QR code might arise when, for instance, your current QR code is having issues in its scan. You might want to reset the code after its previous versions have been misused and you want a brand new code that others can't share without your permission.
If not these then you might just be resetting it for fun. It's free. It's easy. So, why not try it out just for the heck of it. To reset your current WhatsApp QR code:
1. Open WhatsApp > More Settings > Settings.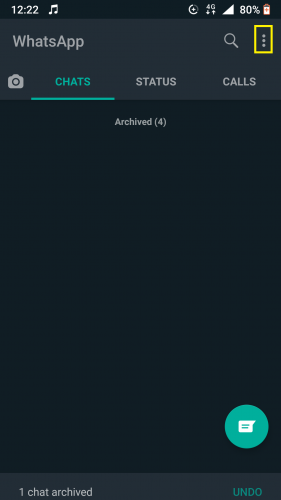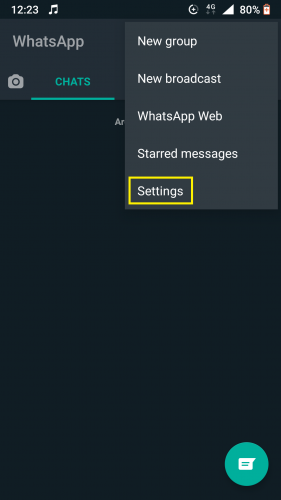 2. Tap on QR code icon against your name.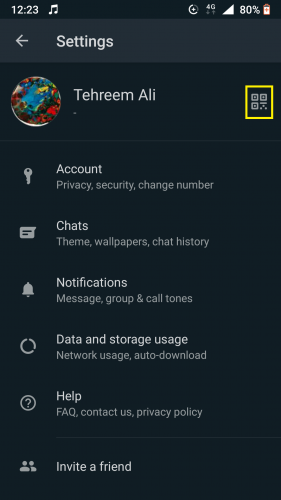 3. Under MY CODE, tap Settings.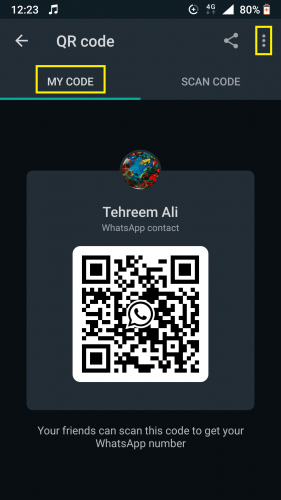 4. Hit Reset QR code.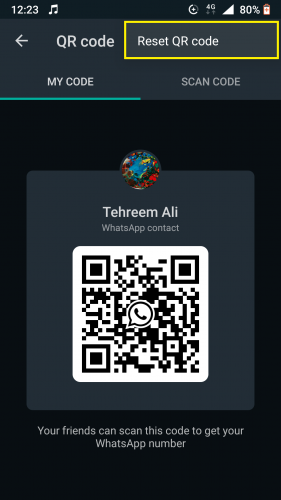 5. Select RESET from pop up.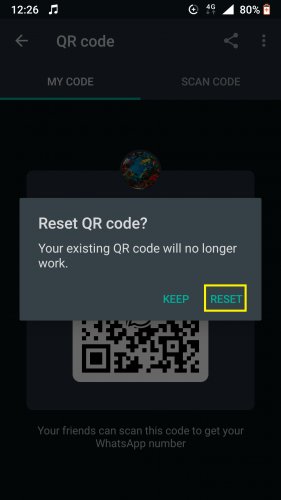 6. Tap OK.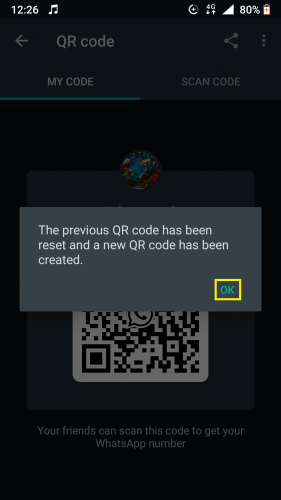 7. Wait a second for the QR reset to finish.
8. Your QR code has been successfully reset.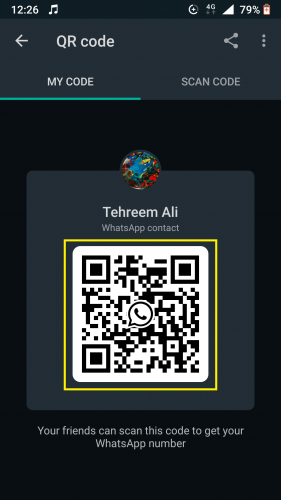 Your new WhatsApp QR code will resemble your original QR code, albeit slight differences in the bar code configuration. The information that bar code contains, however, remains the same, of course.
This is particularly beneficial if you have a business WhatsApp account and need to use the same bar code for business purposes. Resetting it doesn't change the configuration.
You can reset your WhatsApp QR code as many times as you want, whenever you want. It only gets deleted when you delete your WhatsApp account.
Sharing Your WhatsApp QR Code
You can easily share your WhatsApp QR code with friends and family so they can add you as a contact. To share your WhatsApp QR code:
1. Follow steps 1-2 from the above method.
2. And tap on Share.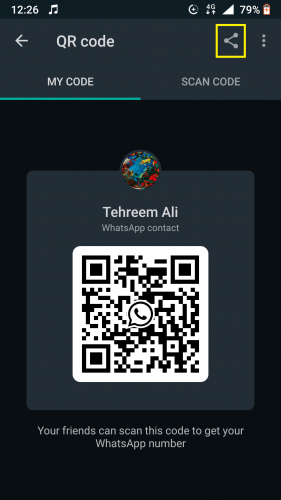 And from there, just select the app through which you would like to share your WhatsApp QR code and the steps from there on out.
Only share your QR code with those you trust. Adding someone via QR code on WhatsApp is essentially for when you're with that individual, in person. You can easily scan their QR code by holding your device up over their WhatsApp code. Scanning the code to add someone can also be done online, but doing it in person is much easier.
More on WhatsApp
The following tips and tricks related to WhatsApp might come in handy, too: