A QR Code is a 2D bar code that stores information, much the same way an ordinary bar code does. In fact, it's more of an advanced form of a bar code. But unlike a bar code, a QR code doesn't need handheld scanners to be scanned. All you need to scan it is a smartphone…and maybe a scanning app. QR codes are gaining more and more popularity especially with mobile payment platforms. Just like payment apps, WhatsApp uses QR codes to authenticate its subscribers. Recently, it rolled out its latest feature which lets you add contacts by scanning their QR codes. Keep on reading to know different methods on how to scan WhatsApp QR code to add contacts (latest updates).
Scanning a WhatsApp QR Code through Different Methods
Method 1 – Scanning in Person:
This method applies when you're with the person physically whom you want to add as a contact in WhatsApp. Being there in person, you can easily scan their QR code from their device using WhatsApp in your device.
1. Open WhatsApp > More options > Settings.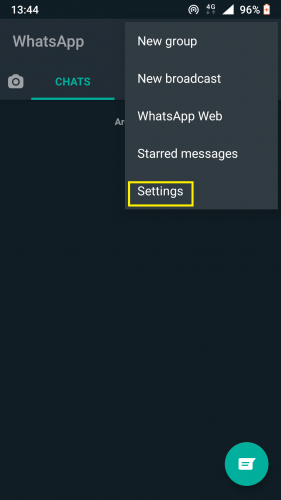 2. Tap QR icon displayed next to your name.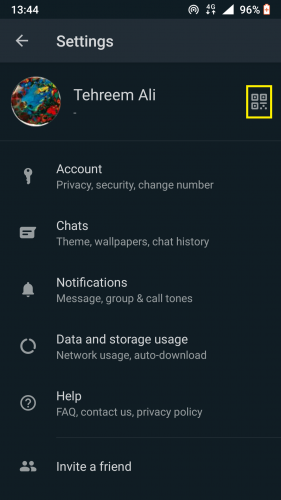 3. Tap SCAN CODE > OK.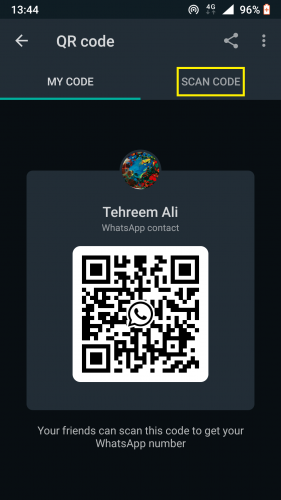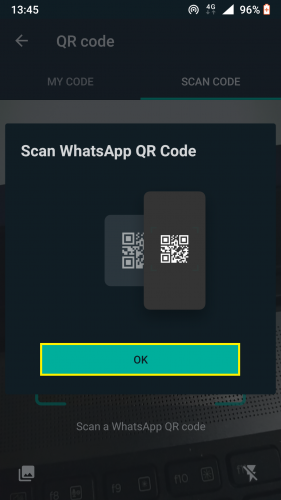 4. Hold your device up over QR code to be scanned.
5. And tap ADD.
Method 2 – Scanning with WhatsApp Camera:
1. Open WhatsApp > Camera.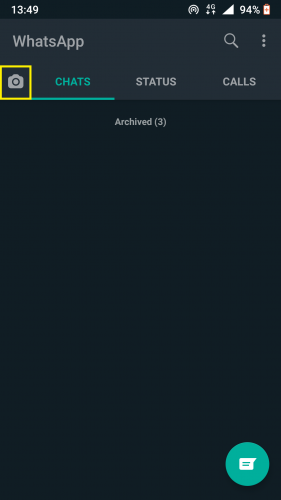 2. Hold your device up over the QR code to scan > ADD.
Method 3 – Scanning from Gallery:
1. Follow steps 1-3 from method 1 above.
2. Tap Gallery icon from bottom left corner.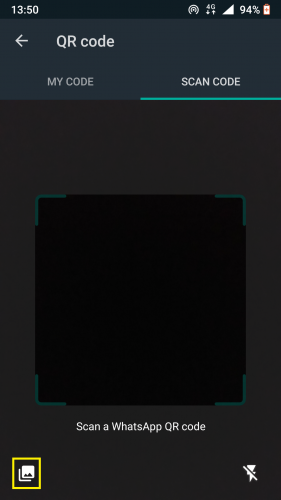 3. Select the WhatsApp QR code from your Gallery OR tap More > Photos to select from your Photos.
4. Tap OK > ADD.
Method 4 – Scanning from New Contact Screen:
1. Open WhatsApp > New chat.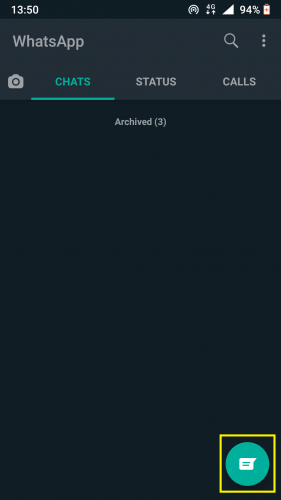 2. Tap the QR icon next to New contact.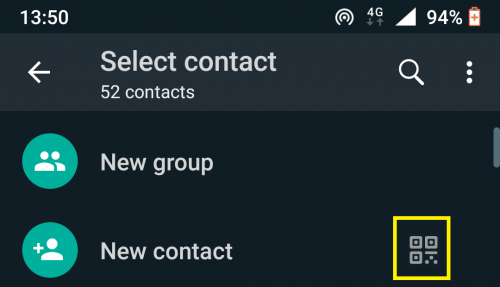 3. And tap SCAN CODE > ADD.
Method 5 – Scanning From Within A Chat:
1. Open WhatsApp and go to an individual or group chat.
2. Tap camera icon.
3. Select image with the QR code to scan.
4. And hit ADD.
More on WhatsApp QR Codes
Adding contacts to WhatsApp can be a pain, but now, thanks to this new feature, it's easier. All you need is a QR code. You have your own QR code, too. Once you've gotten familiar with how to scan WhatsApp QR code to add contacts, you can reset your QR code, too.And it remains so until you delete your WhatsApp. You can view your WhatsApp QR code by going to your profile settings.
However, note that adding a new contact to WhatsApp by scanning their QR code is much easier when you are with them, in person. Doing it online is also easy, but for that, you'll need an image of the QR to be scanned saved in your device.
This feature is most suitable for situations where you just want to message someone—someone who you're with, in person—without going through the hassle of adding them in your contact list.
Creating Your Own WhatsApp QR Code
You can even create your own WhatsApp QR code and share it with others.
More on WhatsApp