Many apps offer their users multiple ways of logging in. Other than the standard login procedure of entering your login ID and password, you can also login with your Google account. Google remains to be at the top of everything, be it searching or logging in. Every app that contains multiple login choices for its users has Goggle as the #1 login option besides its internal login setup. As such, Pinterest also has Google as its other login option, with Facebook as the other multiple login setup. Setting up Google login in your account on Pinterest is really simple, as the following steps will depict.
Connecting Google with Your Pinterest Account
The first thing you need to have is Google connected to your Pinterest account. From there on out, setting up Google login in your account is just a tap of a button away.
1. From your Pinterest feed, go to profile.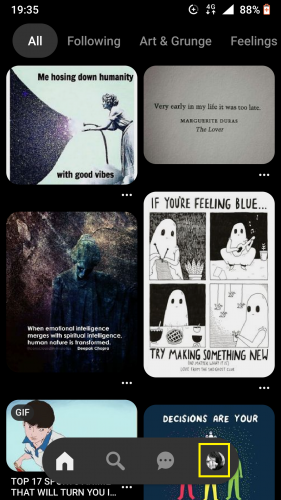 2. And open Settings.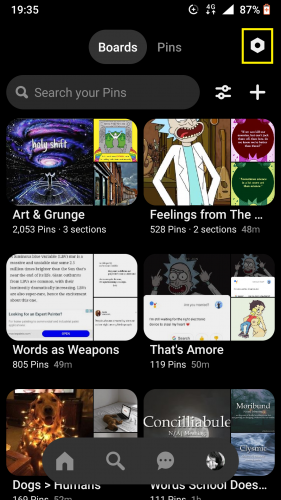 3. Select Account settings.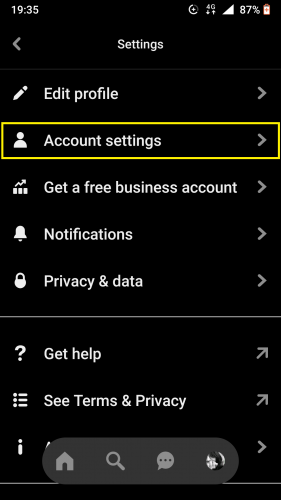 4. Tap on Login options.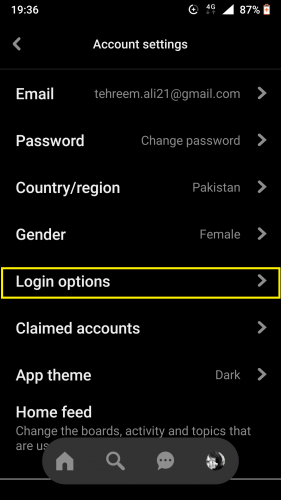 5. Turn on toggle for Google.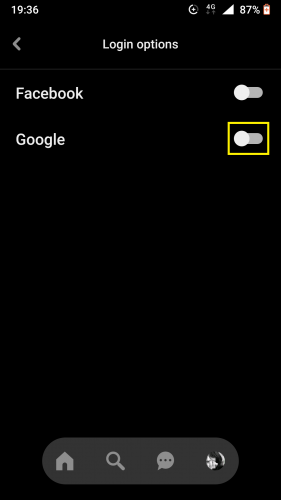 6. Select your Google account.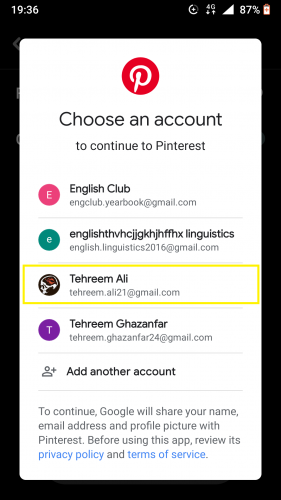 7. Wait for Pinterest and Google to connect.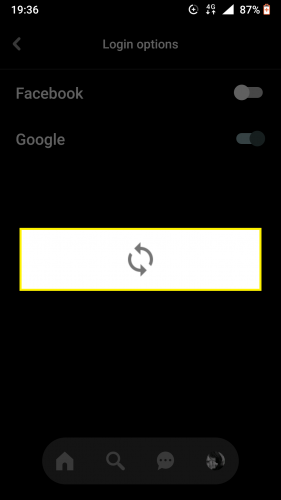 8. Read the guidelines carefully before allowing.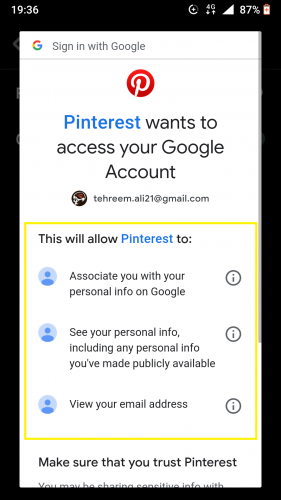 9. Tap on Allow to connect Google with Pinterest.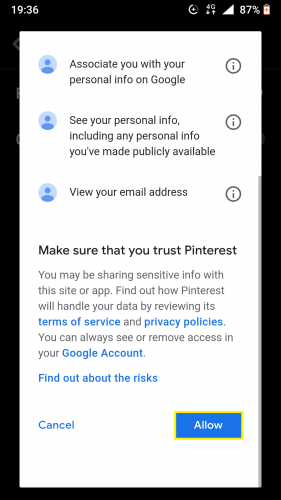 10. Wait for setting to be saved.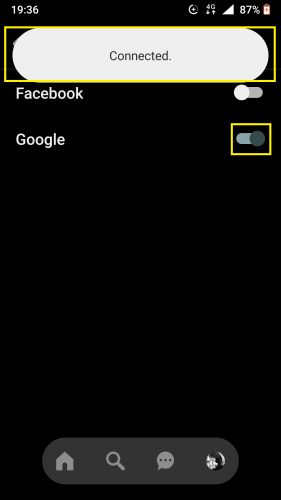 Google is now connected with your Pinterest account.
Disconnecting Google from Your Pinterest Account
You can always go back and disconnect Google from your Pinterest. What this does though, is also disconnect Google as your login option. Once disconnected, you'd have to login to Pinterest by manually entering your email and password. Disconnecting is even easier than connecting. Here's how you go about it.
1. Follow steps 1-4 from above.
2. Turn Google toggle off.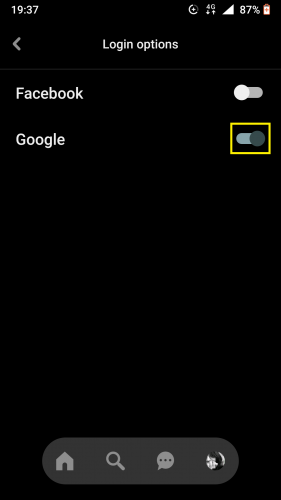 3. And tap on DISCONNECT.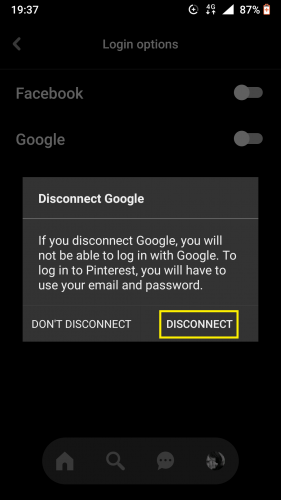 Google has now been disconnected from your Pinterest account.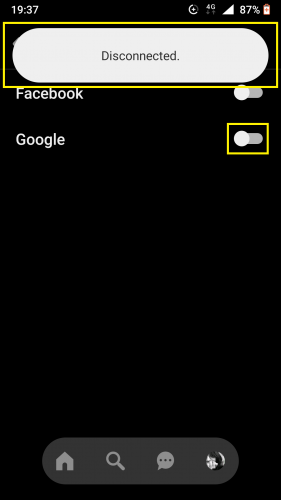 The next time you log in to your Pinterest account, you will have to enter your login credentials manually. You can also set up Facebook as your login partner for Pinterest. The process is the same for that.
Do I Even Need This?
Logging in to Pinterest is super easy, of course. But suppose you have two-step verification set up on your device. Or, you forget your password for Pinterest. Or even worse, you forgot to save your log in information in Pinterest the last time you logged in. In such cases, if you already have set up your Google and/or Facebook account with Pinterest, it will become super easy to log back in. And all it would have taken is the tap of a button (the toggle for the accounts to be connected with your Pinterest). Isn't that neat!
Once your Google and/or Facebook is connected with your Pinterest account, you won't ever have to worry about things like forgetting passwords or saving login information ever again.
More on Pinterest
How to React to Pins on Pinterest (Updated)
Working with Board Sections on Pinterest for Android (latest 2020 updates)
Pinterest for Android: How to Move, Reorder and Hide Pins
How to Create a Private Board on Pinterest for Android