It's a useful feature to have access to: to be able to turn auto-playing videos in any given app. It can be a waste of both your time and Wi-Fi and/or cellular data when someone sends you a video that you don't even want to see…and it starts to auto-play. Luckily, almost all the common social media apps these days—Instagram, Twitter, Facebook and the likes—offer their users an option to prevent videos from auto-playing. Now, you can add Pinterest to that list of apps, too. Among its recent updates is the introduction of this feature. Below you will find out how to turn auto-play on/off in Pinterest for Android.
Turning Auto-play On/Off in Pinterest for Android after Latest Update:
1. From your Pinterest Android app homepage, go to profile.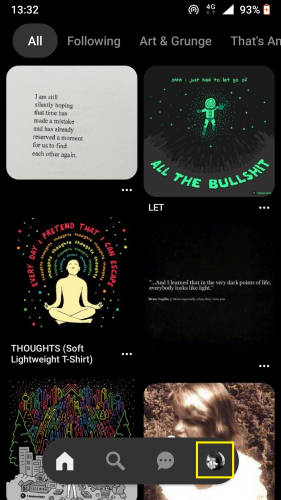 2. And tap on Settings from top-right corner.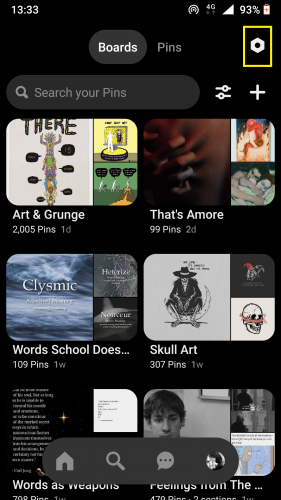 3. Select Privacy & data from Settings' list.
4. Scroll down to toggles for auto-play.
5. Turn first toggle on/off as required.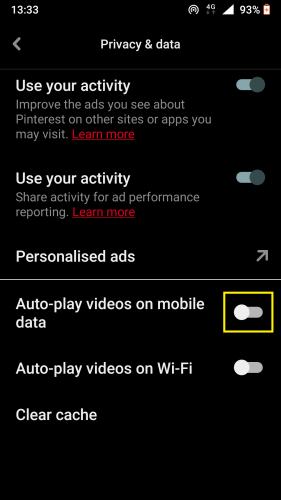 6. The second one will turn on automatically.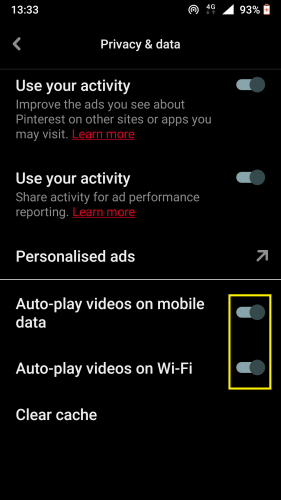 7. By tapping again, first toggle turns off, but second stays on.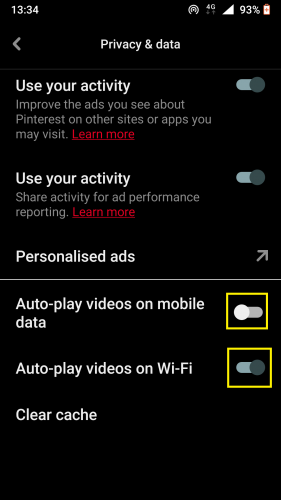 The Tricky Part
When you set about managing video auto-play settings in Pinterest, you might come across something a little confusing. When you turn toggle on for auto-play over mobile data, the toggle for auto-play over Wi-Fi will also turn on. However, the same rule does not apply when it comes to the mobile data toggle being turned off. When that happens, the second toggle does not turn off automatically. The two only turn on simultaneously when you turn the first toggle ON.
To prevent or allow video auto-play over Wi-Fi, you need to have toggle turned off or on, respectively, for auto-play over data.
The punchline? Auto-play of videos on Pinterest over Wi-Fi depends on auto-play over data.
Pinterest has made this recent adjustment to help users save data by not allowing unnecessary videos auto-playing themselves on the feed. But keep in mind that auto-play over Wi-Fi needs to be turned on IF and only if auto-play over data has been turned off.
In other words, you can allow Pinterest to not auto-play videos for you over data, but then it needs to auto-play them over Wi-Fi. The opposite, though, is not true. As confusing as it might seem at first, it's not.
All you need to remember is that Pinterest will allow you to either not auto-play videos over Wi-Fi nor data, or it will let you choose between the two whereby auto-play over Wi-Fi will stay on. It won't be optional. But turning toggle on/off for data will be optional.
Playing Videos after Managing Auto-play Settings
If you want to play a video on Pinterest, you simply have to tap on the video pin. It will play normally. This applies to video pins appearing on your feed—in which case you'd have to open that pin to play it—as well as in your boards and/or board sections.
Related Topics