Adding a text of your own choice on your device's lock screen is very beneficial. For example, you can add your name, emergency contact and/or address, etc, in case you lose your device in a mishap. You could add quotes and the likes, to make you get out of bed each day and live your life to its fullest. If you have trouble getting motivated, that's okay too; for you can even add lyrics on your lock screen from your favorite music. Therefore, adding messages to your lock screen is one of Android's best features. Keep reading to find out how you can add a custom lock screen message on your Android (Nougat).
How to Can Add a Custom Lock Screen Message on Your Android (Nougat)
1. Go to your Android device homepage.
2. Tap on Settings by scrolling the top drop-down menu.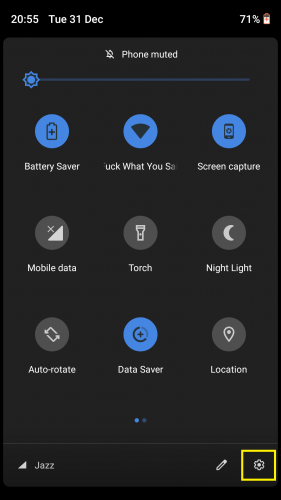 3. Go to Security and Location.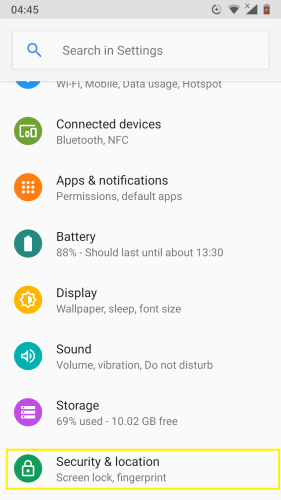 4. Tap on device security settings.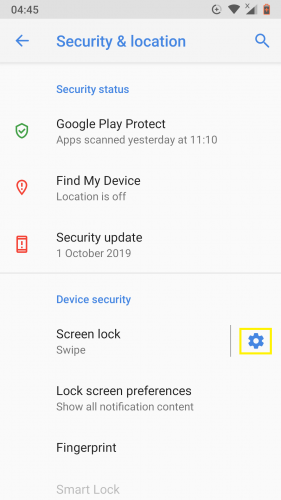 5. Hit Lock screen message.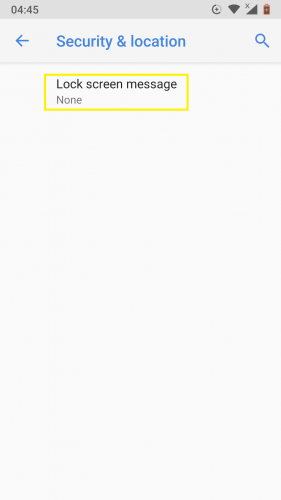 6. Enter your desired text > Save.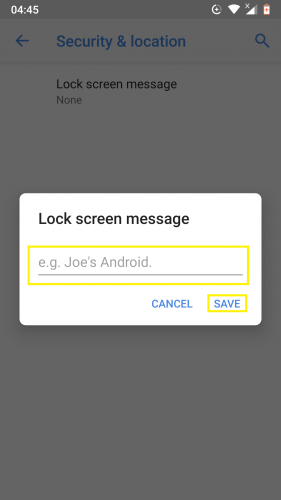 7. You have successfully set lock screen message.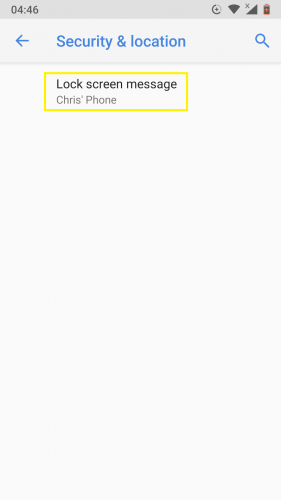 The message appears on your device's home screen, as follows: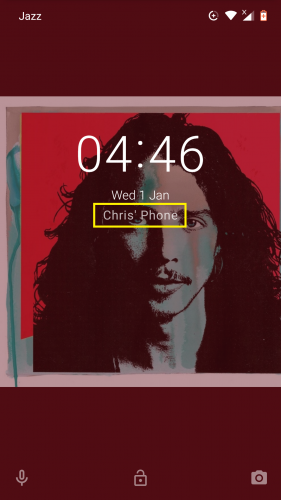 FAQs
1. Up to how many words can the lock screen message be?
You can add a custom message to your Android device comprising of up to 42-45 words.
2. Will the message appear every time I restart and/or update my device?
Absolutely.
3. Can I add emojis in my lock screen message?
Yes, you can add any emoji you like in the message.
4. Can I customize the typography of the message?
No, the text of the message will appear as per the standard typography present in the remainder of your device's textual body. However, it will be in accordance with the font size you have set for your device overall.
5. Is the lock screen message a widget?
No, it is more like an add-on.
6. Is the body of the message movable, such as the digital clock on the Nougat home screen is?
No, it is stationary, and it will always appear at the center of your lock screen, near the end.
More on Adding a lock screen message on your Android (Nougat)
This feature is only meant for Android lock screens. So, no matter what kind of screen lock you have set for your Android Nougat device – be it a fingerprint  or a pattern – the message is only limited to lock screens.
This feature was mainly introduced for emergencies. The only way to obtain vital information, such as an emergency contact, is through the lock screen itself, especially if the phone is locked and can only be unlocked by the device owner,
More on Android
Find out more about such useful Android tricks related by browsing the following links:
How to Hide the Contents of New Messages on My iPhone's Lock Screen
iPhone and iPad: Remove Text Message Preview from Lock Screen
OS X Lion: How to Easily Display Custom Message on Login and Lock Screens
Learn How to Quickly Block All Incoming Calls on an Android Device