Posted February 26, 2019 by Beejay Adoghe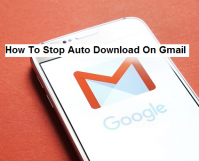 The Gmail App on Android is automatically set to download attachments automatically for you. This, however, could be annoying for some of us. I personally hate it when that happens. I remember searching almost everywhere on my Gmail App hoping to see a stop button. I actually found one. Here's how you can stop auto […]
Posted February 18, 2019 by Beejay Adoghe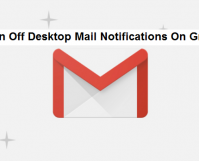 Gmail is a free email service developed by Google. Users can access Gmail on the web and using third-party programs that synchronize email content through POP or IMAP protocols. At launch, Gmail had an initial storage capacity offer of one gigabyte per user, a significantly higher amount than competitors offered at the time.
Posted February 9, 2019 by Beejay Adoghe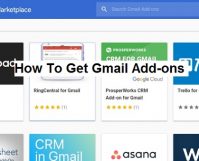 Google has done it again. Just when you thought it couldn't get any smarter, it did so by integrating some of your favorite tools right into its Gmail platform, for a seamless way to operate and do business.
Posted November 13, 2018 by Beejay Adoghe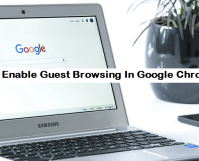 Okay, I'm here again to tell you about another cool feature about Google Chrome. Google Chrome is an amazing web browser as we all know, I love Google Chrome because of the tons of features that the developers have embedded in it, some of which I have written on, like How To Hide Google Chrome Bookmark […]
Posted October 3, 2018 by Beejay Adoghe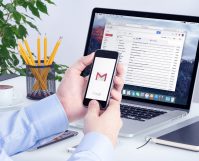 Hey, how's it going viewers, I think it's been a struggle for most of you guys including me, trying to set a default Gmail Account on our mobile phones and PC in Chrome or Gmail. For those that have more than one Gmail account and probably one for work and the other for personal use, it […]
Posted September 22, 2018 by Beejay Adoghe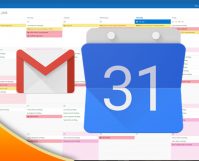 Over the years, Gmail has proven to be one of the best Email services with billions of daily users, this is because of its quality services and amazing features. There has been a lot of complaints from Gmail users about the fact that they have to open a separate tab just to view their calendar or […]
Posted September 9, 2018 by Beejay Adoghe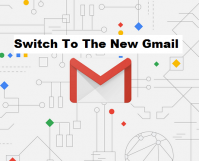 Gmail has increasingly grown its user base, Gmail now records about 1.5 billion monthly users. Every online service provider dreams of providing interesting and useful new features to stay ahead in this jet age and as such, Gmail has rolled out a new interface to provide better service for its users. this new interface is […]
Posted September 7, 2018 by Beejay Adoghe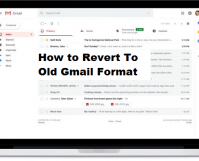 Gmail, also known as Google mail is a free advertising-supported email service developed by Google and Gmail has proven to be one of the best mailing services over the years, this can be attributed to its amazing features, wonderful services, and its swift interface. Gmail records about 1 billion+ monthly users, 75% of Gmail users were recorded […]
Posted September 3, 2018 by Beejay Adoghe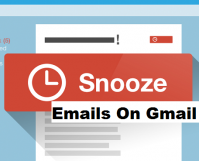 The act of snoozing in the tech world basically involves carrying-over an alert or alarm. Just hearing the word "snooze' would bring memories from our alarm devices. I remember when back in the day I'd snooze my 6 AM alarm till it gets to 7 AM. The new Gmail has the snooze feature which basically […]
Posted August 30, 2018 by Beejay Adoghe
Gmail (google mail), a free advertising-supported email service developed by Google is one of the world's best mailing service, over the years Gmail has provided quality service for users and this has vastly increased its user traffic. Gmail's quality service ranges from its modified features to its swift user interface and a lot more. Talking […]
Posted August 11, 2018 by Beejay Adoghe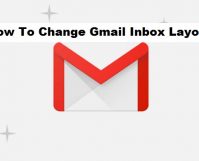 Gmail, otherwise known as google mail as earlier described in previous articles, is a free advertising-supported email service developed by Google. Gmail has made it easy for users to access using third-party programs through POP OR IMAP. Gmail initially provided 1-gigabyte storage per user but currently, Gmail has advanced and now provides about 15 gig […]
Posted August 2, 2018 by Beejay Adoghe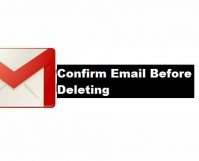 Ever been in that situation where you mistakenly tap on the delete icon of an email on your Gmail App? Well, it has happened to me on several occasions. It was a bad experience for me until I found a method or means of confirming Emails before deleting. I didn't know that Gmail on Android […]