Google has done it again. Just when you thought it couldn't get any smarter, it did so by integrating some of your favorite tools right into its Gmail platform, for a seamless way to operate and do business.
The purpose of many emails is to get the recipient to do a specific task or reach a goal, such as adding a calendar event, filling out a form, making a reservation, or using other applications. However, recipients then have to complete the task without any further prompting, often doing a number of manual steps.
You can save time and effort for your users by automating these tasks with Gmail add-ons. Gmail add-ons can examine incoming messages, then act on these messages in various ways, such as by:
Displaying additional information for the user in the Gmail UI.

Connecting to non-Google services, to retrieve information or take other actions.

Providing an interactive interface to allow the user to control the add-on or send information to another service.
For many of us, email is mission control the prompt to generate an invoice, prepare a presentation or follow up on a sales opportunity. With so many to-dos, imagine if you could complete these tasks directly from your inbox without interrupting your workflow.
Users believe email can do more, which is the reason behind Gmail Add-ons, a new way to work with your favorite business apps directly in Gmail.
Gmail Add-ons, built for your workflows
Rather than toggling between your inbox and other apps, use add-ons to complete actions right from Gmail. With Gmail Add-ons, your inbox can contextually surface your go-to app based on messages you receive to help you get things done faster. And because add-ons work the same across web and Android, you only need to install them once to access them on all of your devices.
Google made Gmail Add-ons available in developer preview earlier this year, and since then, Google and its partners have built integrations to help businesses connect with customers, track projects, facilitate invoicing and more.
The new add-ons and features can help you do things faster on all your devices with just one download. From customer relationship management and project management integration to accounting and hiring add-ons, Gmail is now giving users access to a wide variety of apps and features using the same familiar interface.
The add-ons that are currently available for Gmail are limited. They are all also business oriented but include Asana and Trello. It will take a little time but bigger names like Dropbox and Jira will hopefully show up in the library soon.
How To Get Gmail Add-Ons
Although the Gmail add-ons are mostly geared towards businesses, they are available for all users even those that have an ordinary Gmail account. Below are steps to follow when installing Add-ons on Gmail via a PC.
1. Open your Gmail.
2. Navigate and click on settings.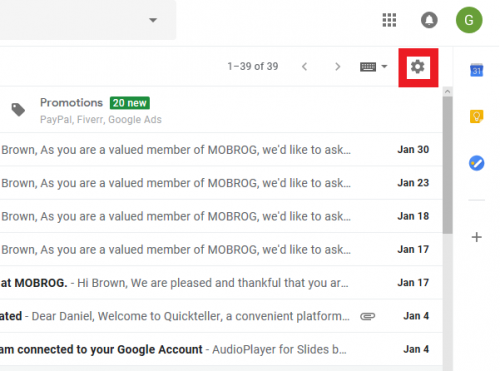 3. Click on "Get Add-ons".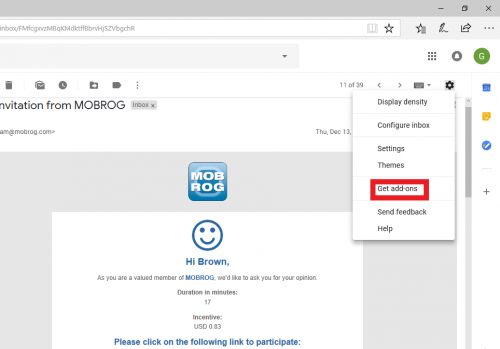 4. Choose your add-on.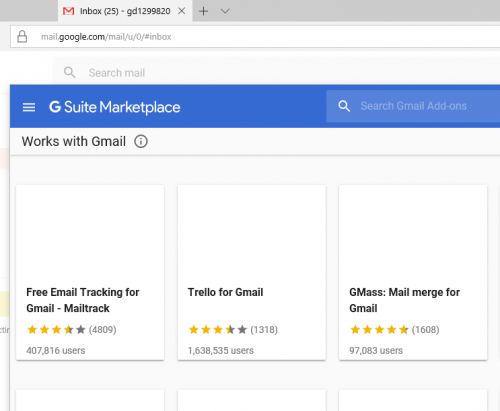 5. Click on install.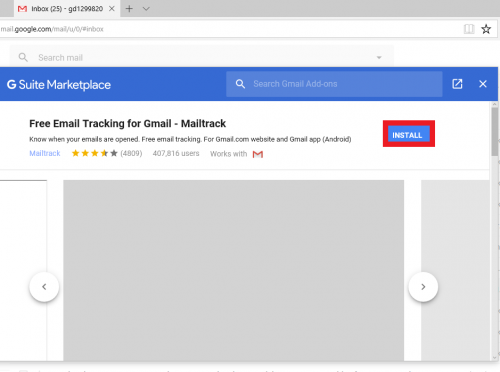 Conclusion
With the Google add-ons, virtually everything becomes easier for users. Most of these add-ons give you tools that make it easier to react when an email requires you to take action. There aren't a ton of things you can do just yet, however, Google has compiled a lot of add-ons you will definitely find useful. I encourage you to login to your Gmail account now and try installing an add-on. Ensure you drop your feedback or questions via the comment box.