Gmail labels organize your email content. They function much like a family name does: with the name of the label, you can quickly identify which kind of email it is that you will find within that label. Gmail is built to make the overall email-messaging experience as customizable as possible. Part of this process is Gmail's custom labels. You can create your own labels, manage them…and even set color schemes for labels according to your choice! Figuring out label features through the desktop version of Gmail isn't as confusing as it can be on Gmail for Android. So keep on reading to learn how to manage labels easily in Gmail for Android.
How to Manage Labels in Gmail for Android in Less Than 10 Steps
1. Log in to your Gmail Android app.
2. Go to Menu from the top left corner.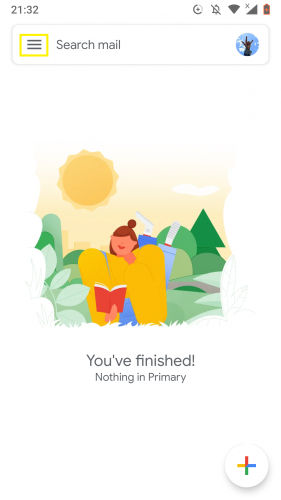 3. Scroll down the menu to Settings.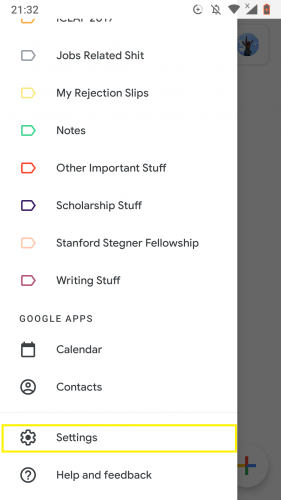 4. Choose your Gmail account.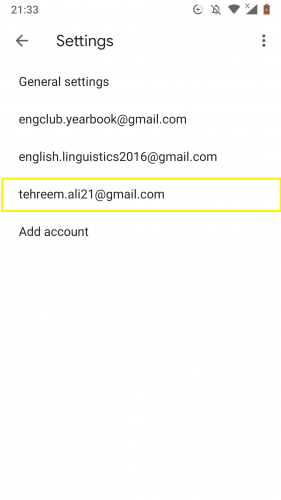 5. Go to Manage labels.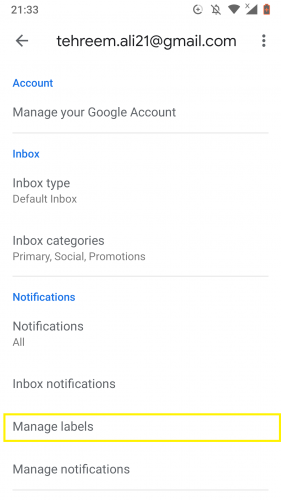 6. Tap on any of the custom labels to edit associated features.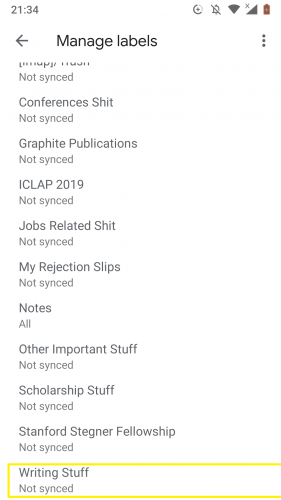 7. Tap on Sync messages.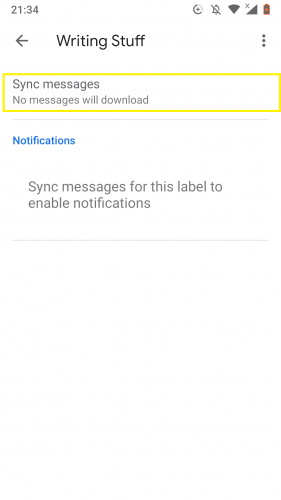 8. Choose the sync time frame that suits you.
Your chosen Gmail custom label is now synced.
And that is how you easily manage labels in Gmail for Android!
FAQs
1. Can I change a custom label's color through my Gmail Android app?
No, you will have to do so by accessing your Gmail account from a web browser.
2. What is a custom Gmail label?
A Gmail label that you create yourself, i.e. name yourself and move emails to that are relevant for that specific label, is called a custom label. You can delete such a label any time. Additionally, you can also set a specific colour to a custom label to help you differentiate between other labels in Gmail.
3. Is a custom Gmail label different than an in-built Gmail label?
Yes. You cannot delete or customize an in-built Gmail label. Such labels include the primary label, social label and promotions label.
4. Can I go back to a label's sync options and change it?
Yes. You can do so anytime.
5. Why do I need a Gmail label to begin?
Gmail organizes the various kinds of messages its users receive with the use of labels, among other features and elements. Some emails are merely newsletter, ads and the likes, for instance. That is why the promotion label exists. Emails like that go into this label. The same is true for other kinds of messages that are sent automatically to their relevant labels.
6. Can I move messages from a custom label into a built-in label and vice versa?
Yes.
7. Is managing labels done in the same way for both custom and built-in labels in Gmail?
Yes. You can do so anytime, with any kind of email.
More on Android Apps
Setting Up Emergency Information in Android 9
How to Set Gestures on Android 9
Customize Tiles Bar in Android
How to Add a Custom Lock Screen Message on Your Android
Give Your Android A New Look by Enabling Hidden Dark Theme (Nougat)