Hello there, I am back again with another interesting topic. I am sure I have witnesses that can testify that they don't like the default language provided by their google mail otherwise known as Gmail. Today, I will teach you how to change Gmail display language.
I am sure you'll find it interesting to know that you can actually change Gmail display language because for some out there, who have thought this over and seeing impossibility, Well, I have good news for you. Yes, you can change Gmail display language and I'll be showing you the procedures shortly.
First let's look at what Gmail is, just for better understanding.
Google Mail otherwise known as Gmail can be described as a free web email service developed by Google to enable users to send and receive Email (Electronic Mail). Also, it supports advertisement and has some very good eye capturing features.
In 2017 Google recorded about 1.4 billion Gmail users. That's a whole lot of users. But not all speak English. That's where I come in.
Alright, let's proceed.
Please read carefully and follow the instructions.
How To Change Gmail Display Language
1. Open your Gmail account.
After opening Gmail website input your login details and log in.
Note: you must already have a Gmail account
2. Click on the settings icon, then Click on settings from the drop-down menu.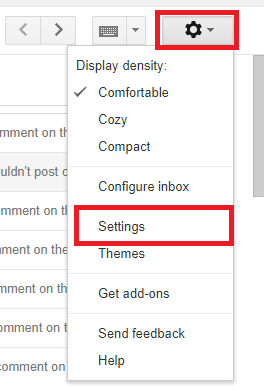 3. Click on the textbox beside the Gmail display language.
Under Languages category you'll find the textbox at the side.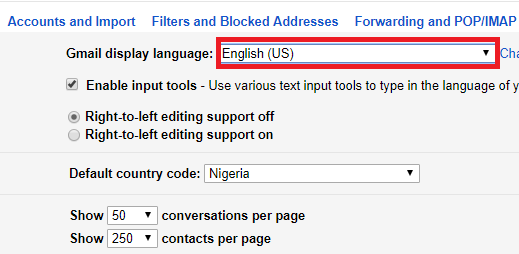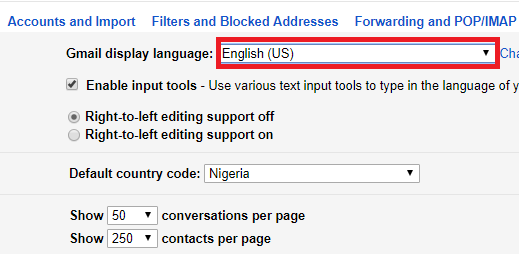 4. Select your preferred display Language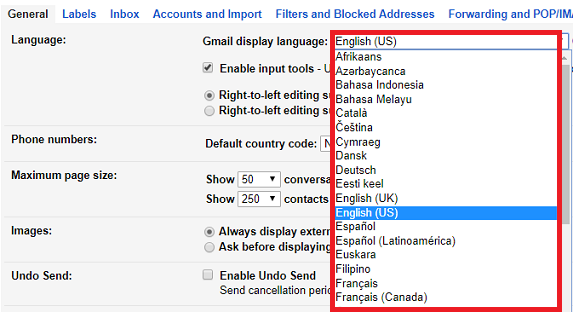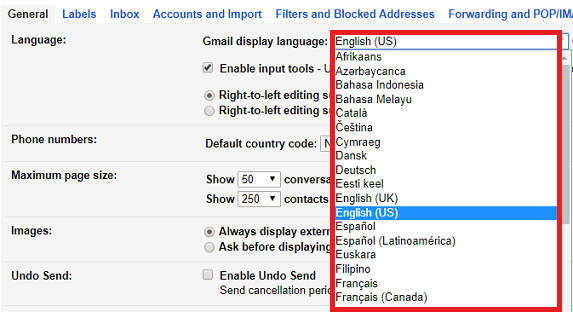 5. Scroll down and Click on save changes.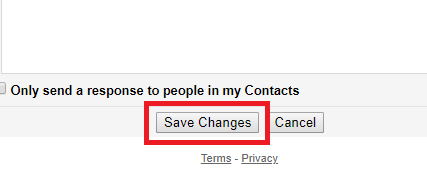 At this juncture, I am sure this set of instruction would help you find ease in achieving the popularly asked question which is How to change Gmail display Language. Gmail promises a lot of exciting features like customized views, Themes and lots more. Gmail also has unique security such that it detects any login activity from any kind of device which in turn keeps you updated of any login attempt from any kind of device. All these and more can be found on our website.
You should also take note of the following:
After you click save changes the newly selected language automatically becomes active as such you may want to be very careful not to mistakenly chose a wrong language, else you would have difficulty in tracing your way back the whole process to get it corrected.
This action does not automatically translate the text written in your inbox.
Thanks for reading this article. We love it when you share, kindly click on one of our share buttons below to spread the word to your friends and family.
Frequently asked question and answers
Q: How many times can I change my Gmail display language
A: You can change your Gmail display language as many times as you wish to, as long as it's readable and understandable to you. Let's say you are fluent in more than one language. You can always change to your preferred language whenever you please.
Here are some related links;
Simplest Way to Create a Gmail Group Mailing List
How To Change Gmail Profile Picture
How To Change Gmail Background Theme
How To Mark All Emails As Read On Gmail