Posted December 9, 2018 by Beejay Adoghe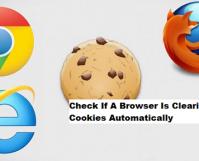 Most people already know that there are several cookies scattered all over the Internet, and these cookies are ready to be eaten up by anyone who finds them first. Hold on, what? That cannot be right. Yes, cookies exist on the Internet (the World Wide Web), and yes, they are truly called "cookies".  However, they […]
Posted November 18, 2018 by Beejay Adoghe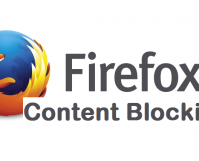 With the content blocking feature on Firefox you can Block third-party content, like ads or code, that can slow your browsing and track you around the web. Firefox has made it possible for users to be able to customize settings for the best balance of protection and performance. So, you have been giving what you need […]
Posted November 17, 2018 by Beejay Adoghe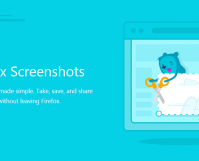 Firefox is an amazing browsing App with lots of features that make surfing the net a whole lot of fun. In the past, we've written about How To Turn Off Automatic Updates In Firefox, How To Start FireFox in Safe Mode and lots of other cool Firefox articles. Today, however, is going to be much fun. I will […]
Posted November 16, 2018 by Beejay Adoghe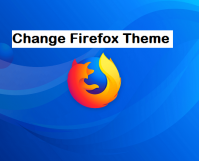 Here goes another article that will show you how to give your Firefox browser have a whole new look and feel. Its cool trust me. In the past we've done some articles on changing Google Chrome browser background How To Customize Google Chrome Background you can check it out if you want to know how to change […]
Posted November 7, 2018 by Beejay Adoghe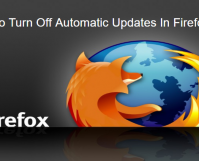 Welcome ladies and gentlemen, I'm about to show you how to turn off updates in Firefox. I can say with a surety that most of us use google chrome a whole lot more than we use Mozilla Firefox. But now, you have to understand that Firefox has a lot more users than other web browsers, […]
Posted October 7, 2018 by Beejay Adoghe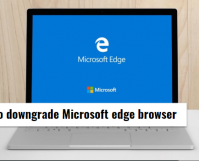 Hey there, thanks for joining in this totally enlightening article that will show you How to downgrade Microsoft edge browser. Microsoft Edge is a simple and cool way to access the internet, an amazing lightweight browser, gives you unlimited access through your windows 10 on pc and windows 10 on mobile, Android devices, IOS and even though any Xbox […]
Posted September 14, 2018 by Beejay Adoghe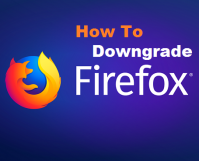 Mozilla Firefox is a free and open-source web browser developed by Mozilla Foundation and its subsidiary, Mozilla Corporation. Firefox is available for Windows, Mac OS, Linux, and BSD operating systems. Its sibling, Firefox for Android, is available for Android. Firefox has an updated version, just in case you are not comfortable with the updated version […]
Posted April 10, 2018 by Sheraz Ali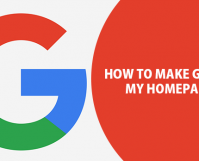 How do I make Google my homepage on Firexfox, sire? That's one question I get asked quite frequently, minus the sire of course. Google is incomparable, these pesky search engines like Bing and Yahoo don't even come near it, in terms of performance and user convenience. But, sometimes the King of search engines gets displaced […]
Posted March 10, 2018 by Sheraz Ali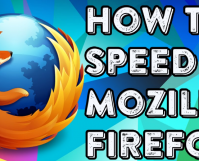 Does your Firefox browser function at sloth-like speeds? Do you miss its lightning fast operational speeds? Trust me, there's nothing worse than a slow browser. The waiting time before loading pages and a variety of other problems can frustrate the life out of you. With time, certain plugins, addons,  browser hijackers and other alterations make any browser susceptible […]
Posted March 7, 2018 by Leomar Umpad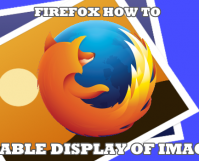 3Disabling images on your internet browser can help you improve and save on your bandwidth. This article will teach you how to disable images in Firefox browser.
Posted March 7, 2018 by Beejay Adoghe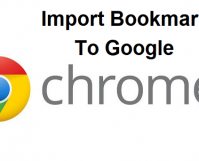 Google Chrome remains undoubtedly one of the best web browsers of our time. Just like Microsoft Edge, Google Chrome gives us the option to import our bookmarks from other browsers.  Today's article is centered on Google Chrome. After reading this article you will have learned how to import bookmarks to Google Chrome with ease. 
Posted February 28, 2018 by Beejay Adoghe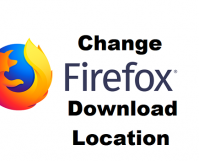 Greetings! Here's an article that is strictly going to teach you and give you information on How To Change Firefox Download Location, you are going to enjoy reading this. Let's go.